« Pat Caddell Drops The Hammer On Our Corrupt Media
|
Main
|
Sunday Morning Open Thread »
September 29, 2012
Overnight Open Thread
I guess it isn't enough to have all the major networks and newspapers openly carrying Obama's re-election water. Even So-Called Science Journalists Are Rooting For Obama. Stick a fork in it Jim. Journalism is dead.

There are three articles worth discussing: (1) Undecided voters and climate change; (2) Fox News' climate coverage; and (3) Airplane windows.

All three articles, particularly the last one, appear to have been written in order to score some political points or to cater to a left-leaning demographic of readers. But, that's not good. Increasingly, conservatives are distrusting science. Could it be that science journalism, which clearly favors one side of the political spectrum over the other, is partially to blame for this trend?
I have to disagree with the author's reasoning on why article #1 might be legitimate as it would seem that
Most Americans See No Immediate Threat From Climate Change
. Spot on as for the rest of the article and highlights why journalists in ALL fields are failing.
Night Sky Alert
Break out your three wolf moon t-shirts. Starting tonight at 11:19 PM EST, you can watch the Harvest Moon Rising. Should be viewable tonight and the next two evenings.
Egg Personality
So how do you like your eggs? Your answer might Reveal Your Personality.

Scientists quizzed 1,010 adults and found that poached egg eaters are outgoing, boiled egg lovers are disorganised, fried egg fans have a high sex drive, scrambled egg aficionados are guarded and omelette eaters are self-disciplined.
Red Dawn Remake
The Red Dawn remake comes out on 21 Nov and even though remakes are usually awful and this one made a major mistake making the villains the NORKS, I can't help but know that I'm probably still going to see it. I enjoyed the original as a teen growing up in the 80's. I'll probably end up saying Battle L.A. is better. Anyway, here's a clip.

Villain Approval
It is pretty sad that we actually have a President that has the World's Villains Flocking To Endorse Him.

Raul Castro's daughter Mariela conveyed Cuban support by singing Obama's praises a few months ago during her tour of San Francisco. Venezuela's Hugo Chavez is an ardent supporter who has praised Obama publicly. Even Iran's President Mahmoud Ahmedinajad and the Iranian hard-line have made it known that they prefer Obama.

The Moscow Times explained this week in an op-ed why Vladimir Putin wants Obama to win over Romney.

Where Obama has a made a favorable impression, however, is in the backrooms of the world's dictatorships and socialist regimes, in which he is viewed as a tool for tyrants and strongmen to get what they want out of the United States.
Miss Bumbum
Alright chemjeff, this one is for you (h/t mpfs). It would seem in Brazil they have the Miss Bumbum contest where contestants are judged on their bootay. You can still vote so choose wisely chemjeff!
If that is too much Spanish Portuguese for you at the link, you can always check out Katy Sunshine Hula Hooping.
Study Alert!!
Uh-oh. This is probably right up there with the study that said BJ's and swallowing are nutritional and good for your health. Higher Risk Of Divorce For Couples Sharing Housework. The headline next week will read "Citing This Study Results In A Higher Chance Of Wives Kickin' Their Husbands Square In The Nuts".

The divorce rate among couples who shared housework equally was around 50 percent higher than among those where the woman did most of the work.
h/t Genghis
Kitteh Video
Colonel Meow vs Boo the Dog.

Tonight's ONT brought to you by: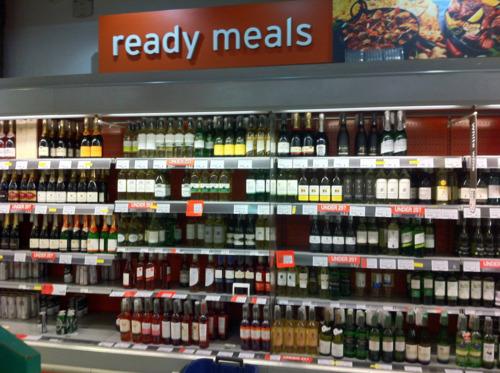 Notice: Posted by permission of AceCorp LLC. Please e-mail overnight open thread tips to maet or CDR M. Otherwise send tips to Ace.
PUT TEXT YOU WISH TO USE AS VISIBLE LINKING-LANGUAGE HERE
&topic=world_news">

posted by CDR M at
09:45 PM
|
Access Comments