« It's Old.
|
Main
|
Top Headline Comments 9-26-12 »
September 25, 2012
Overnight Open Thread (9-25-2012)
Attention Chicago-land Morons: Here's How You Can Make a Difference
Help cut down on some of the rampant Democratic vote fraud in Cook County by becoming a Republican election judge. Otherwise the Democrats get to fill these slots and do anything they like without even a peep of objection.
Democrats hate this woman because systematically she's gone after one avenue of voter fraud after another, removing layers of fraud that Democrats have built into Illinois elections since the first Mayor Daley was magically finding boxes of votes to give John F. Kennedy the edge in 1960.

Her name is Sharon Meroni and she needs your help today.

It's down to the wire and Sharon still needs 500 Republican election judges in Cook County.and she needs them by this coming Thursday.  If she doesn't find 500 more judges, then Democrats will get to fill those positions.just like they have in previous elections.  Democrats use those slots as patronage pay-offs and also enjoy having complete control of polling places.which is how the dead are allowed to vote in many cases or how, mysteriously, people who didn't actually show up to vote end up voting anyway if Democrats need them to in tight elections.  Without a Republican judge in a polling place to prevent this from happening, fraud is institutionalized in Cook County elections.
1. 500 people who live in Cook County who voted Republican in the past (which means they are registered as Republicans in Illinois, because party registration is determined by which ballot you pull in the primaries)

2. Get the word out that these 500 people need to go to www.ElectionJudges.us to apply to be election  judges in Cook County
And you'll get paid $170/day for doing it.
Clinton Still Lies Like The Clinton of Old
This time he slanders George W. Bush by blaming him for Israeli and Palestinian deaths during his presidency:
"And if you look at it, President Bush, when he took office, the second President Bush, I'll never forget he said, "You know the names of every street in the old city and look what it got you. I'm not going to fool with this now."

And immediately the death rate went up among Israelis and Palestinians because there was nothing going on."
But as Clinton knows full well - since it started under his administration - something was going on: the Second Intifada.
In reality, what was "going on" when the "death rate went up" at the beginning of the Bush administration? It was actually the Second Intifada, which began under. President Bill Clinton. Clinton is right that the "death rate" went up. Thousands died in the Palestinian terror war against Israelis civilians that began after the failure of the Clinton Camp David peace talks.
And read on to find out how Clinton spent the final hours of his presidency.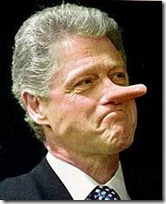 Yay! Beer in the U.S. Is Cheaper Than Anywhere Else in the World
In honor of Oktoberfest, Economist editors used data compiled by international bank UBS about the median wages and average retail prices of a 500mL (pint) beer in 150 countries. Those data were compiled to figure out how many minutes of work it takes the average worker of a country to earn enough money to buy a beer.
USA! USA! USA! (4:50 more of this and I'll have me yet another beer)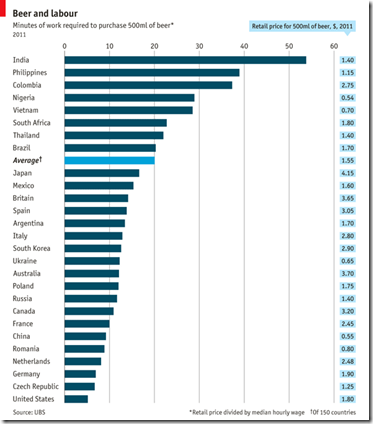 Andrew Sullivan: My President-Boyfriend Is Going to be So Super-Awesome in his Second Term
A veritable Reagan he'll be. Yes the mind that once wrote this great essay on Reagan is now reduced to spewing over-the-top homilies to The One that even the North Korean Dept. of Propaganda would find a bit unsubtle:
he will become the Democrats' Reagan. The narrative writes itself. He will emerge as an iconic figure who struggled through a recession and a terrorized world, reshaping the economy within it, passing universal health care, strafing the ranks of al-Qaeda, presiding over a civil-rights revolution, and then enjoying the fruits of the recovery ...

And unlike Clinton's constant triangulating improvisation, Obama has been playing a long, strategic game from the very start-a long game that will only truly pay off if he gets eight full years to see it through. That game is not only changing America. It may also bring his opposition, the GOP, back to the center, just as Reagan indelibly moved the Democrats away from the far left.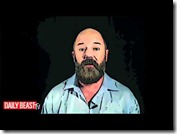 What Happens When You Track Down a Vile Internet Troll?
Well Leo Traynor did after suffering years of online anti-semitic abuse as well as threatening notes against his family sent to his home.
I received a parcel at my home address. Nothing unusual there - I get a lots of post. I ripped it open and there was a tupperware lunchbox inside full of ashes. There was a note included 'Say hello to your relatives from Auschwitz' I was physically sick.

I was petrified.
They had my address.
I reported it to the authorities and hoped for the best.

Two days later I opened my front door and there was a bunch of dead flowers with my wife's old Twitter username on it. Then that night I received a DM. 'You'll get home some day & ur b**ches throat will be cut & ur son will be gone.'
I got on to the authorities again but, polite and sympathetic as they were, there didn't seem much that could be done.
Every night for weeks I lost sleep over it. Listening for noises. Opening the door everyday with trepidation. Trying to maintain a semblance of normality and not let my wife or son see that I was dying on the inside. Mortified that they might be in danger because of my big mouth or ancestry.

Then the last straw. I received another tweet, on the public timeline this time 'I hope you die screaming but not until you see me p*ss on ur wife'
Read the whole thing to find out what happened when he finally tracked down the troll and found out who it was.
A Guide to Pooping in Public Bathrooms
You've befouled the public convenience and everyone in the vicinity is aware of your foul deed. What to do? Slowly emerge, shame-faced, followed by a cloud of green hate? No! Flush the toilet while simultaneously kicking open the stall door. Turn back to the toilet and scream, "Back to Hell with you, vile abomination!" This is especially effective if you can convince a priest to accompany you.
Remember; you're not the only one using this bathroom. Be sure to wipe down the seat. Also the walls, floor, and ceiling if necessary.
If you're a gentleman and find yourself in need of a roadside evacuation, look for a craft store. They have a limited male clientele and you can carve out a good two or three hours of private pooping time.
Airport bathrooms are the Wild West of public facilities. Get in, shit on the floor, and get out.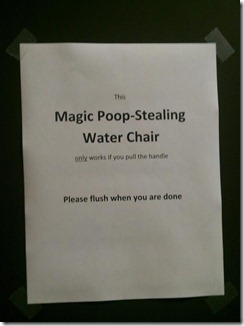 This and cheap beer and the freedom to speak you mind (and pollute public bathrooms) is what makes America great.
(I'm just going to pretend I didn't see the unicorn-dude)
Teh Tweet!
Tonight's post brought to you by prisoner transfer from block 1138: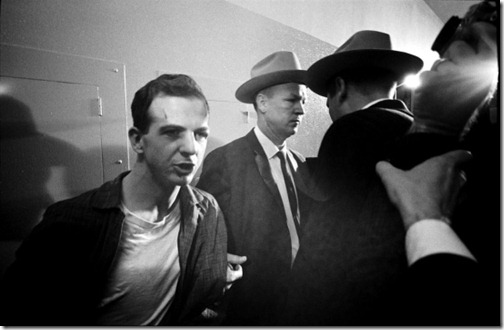 Notice: Posted by permission of AceCorp LLC. Please e-mail overnight open thread tips to maetenloch at gmail. Otherwise send tips to Ace.

posted by Maetenloch at
10:14 PM
|
Access Comments