« Saturday Morning Open Thread
|
Main
|
Libyans Storm Militia HQ In Reprisal For Attack On US Embassy »
September 22, 2012
College Football Thread
Well the Baylor Bears dodged a bullet last night against that monster Louisiana Monroe team, winning it late 47-42. The strategy appears to be "keep scoring on these mofakus or they'll bury you." Next week the Bears get to go to Morgantown for an education/welcoming from a new Big 12 member.
I predict, pain.
Top ten interesting games means I ignore Alabama. LSU (2) vs. Auburn, Oregon (3) vs. Arizona (22), Fl. State (4) against Clemson (10) should be good, Georgia (5) vs. Vandy, Oklahoma (6) and K State (15), South Carolina (7) vs. Mizzou, W. Virginia (8) and Maryland, Stanford (9) is idle.
It's a great weekend. Don't violate any terms of your probation. As far as parolees, I try not to give them any advice.
Here, here's a Florida State wind farm or something.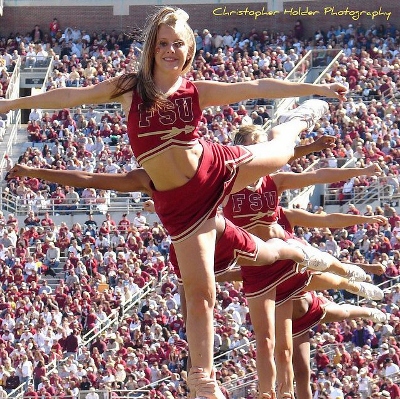 posted by Dave In Texas at
11:00 AM
|
Access Comments