« The Weirdest Pro-Fascist Progressive Fantasia You'll Ever See?
|
Main
|
Saturday Morning Open Thread »
September 21, 2012
Overnight Open Thread
So Distrust In Media Hits New High. Not a surprise. It's not like they are actually practicing their trade craft. They are now essentially Democratic Operatives With A Byline pushing false narratives. In a time where embassies are under siege, Americans killed or in harms way, the economy in the gutter the top stories focus on Romney. His taxes. A video. Anything and everything but anything negative about Obama. It's not like there is a dearth of bad Obama stories. Why you have The Democrats False Narrative On The Auto Industry. How about The President Falsely Claiming Fast And Furious Program 'Began Under Bush'? Or what about Obama's Embassy Cover Story Dissolves? But somehow WaPo Declares Romney 'Had The Worst Week'.

Why, pray tell, did Romney have a worse week than President Obama, whose Department of Justice was implicated in the Fast and Furious scandal and coverup, and was linked to far-left Media Matters in targeting conservative commentators; whose Secretary of Health and Human Services was ensnared in a hosta Act violation; whose Secretary of State was embroiled in controversy about a cover-up over the murder of our ambassador to Libya; who was himself enmeshed in controversy about snubbing Israeli Prime Minister Benjamin Netanyahu to tweet pictures with pirates and hang with David Letterman; who spent the week bashing a YouTube filmmaker and cutting ads apologizing for the First Amendment to Pakistani Islamists; whose economic news was borderline disastrous?
I could go on and on but it is literally amazing that with all the so-called journalists out there, they all seem to miss out on stories that are essentially what they dream about coming across when they first thought of being a journalist. If a story hurts Democrats, they bury it or deflect attention from it. I bet we wouldn't know who Bob Woodward is today if Nixon had been a Democrat.
You know, for the media types and liberals that went bat-shit crazy over the Bush lied theme, where's the outrage here? It's sad that Univision, not a major network in the traditional sense, is the one that asks questions that got Obama to drift out of his comfort zone. The funny thing is, the questions asked SHOULD have been in his comfort zone. They weren't hard hitting questions. His gaffes in his answers let you know why Obama has been avoiding the press and only showing up for Letterman and Jay-Z and The View. They don't ask hard questions. Pretty sad that the President of the United States fears his own media Democratic Operatives With A Byline.
Self Defense Training
Some helpful tips provided by Conan O'brien.

Another Study
Well duh! The Mere Anticipation Of An Interaction With A Woman Can Impair Men's Cognitive Performance.

Two studies demonstrated that men's (but not women's) cognitive performance declined if they were led to believe that they interacted with a woman via a computer (Study 1) or even if they merely anticipated an interaction with a woman (Study 2). Together, these results suggest that an actual interaction is not a necessary prerequisite for the cognitive impairment effect to occur. Moreover, these effects occur even if men do not get information about the woman's attractiveness.
Troll Insurance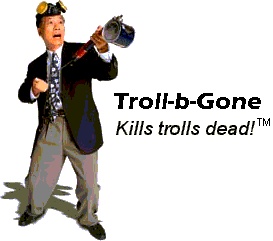 Is this really necessary? Especially at $6.50 a month? Social Media Insurance Starts In The UK.

After a landmark case won by Nicola Brooks, who managed to get Facebook trolls identities legally revealed, it's become clear that social media isn't all just posting instagramed photos of your delicious brunch and playing Draw Something with your friends. There can be real defamation of character when the trolls get geared up for war, and UK-based insurance company ALLOW has decided that people need protection.

It is the first "social media insurance" plan to hit the UK. The idea is to protect customers from "reputational damage, account jacking and other forms of ID theft." The plan will cover the expenses for receiving legal advice and expert support.
Drinking Apps
There really are apps for everything. The 13 Apps You Need On A Wild Night Of Drinking. The find a designated driver app just sounds like trouble. I'd be a bit leery getting into a car with two strangers based on an app. Of course, they could be totally hot twin ladies or something. Hmmm, that could be a doable business enterprise. Hot designated drivers.
Speaking of drinking, any 'ettes want to give this a try? Boxed Wine Fashioned Into A Hand Bag.
Dog Muzzle
Need to muzzle your Vice President dog? Well the Japanese are pushing this supposedly more comfortable muzzle. Behold the Quack Quack Muzzle. Those poor doggies.
Prostitute Scam
The price should've been the first clue. If they looked anything like these Fine Specimens, that would've been another clue. Prostitutes Offering Pensioners Cut Price Door To Door Thrills. If it sounds too good to be true, it often is. Kinda like what Democrats continually propose.
Pole Dance Fails

Doggeh Video
Pretty good form.

Tonight's ONT brought to you by:
h/t Theo Spark
Notice: Posted by permission of AceCorp LLC. Please e-mail overnight open thread tips to maet or CDR M. Otherwise send tips to Ace.
PUT TEXT YOU WISH TO USE AS VISIBLE LINKING-LANGUAGE HERE
&topic=world_news">

posted by CDR M at
09:48 PM
|
Access Comments