« 13-Year-Old Girl Can Sing
|
Main
|
IG's Report on Fast & Furious Leads To Single Resignation of Designated Fall-Guy;
But Report Suggests Others, Including Lanny Breuer, Should Face Disciplinary Action »
September 19, 2012
Like, It's Now A Thing To Write Messages On Your Hands And Tweet A Picture For Obama
Bumped for a new gag at the end.
I noted this in updates to the previous post. But this is actually A Thing, so let's get to it.
Liberals are now writing their reasons for supporting Obama on their hands, and then taking a picture, and then sharing that picture with the world.
This seems charming when Natalie Portman does it...
...desperate and scary when former actor Jared Leto does it (and no, I don't know who he is either)...
...and looks like a full-fledged Amber Alert when Obama punk Jim Messina does it.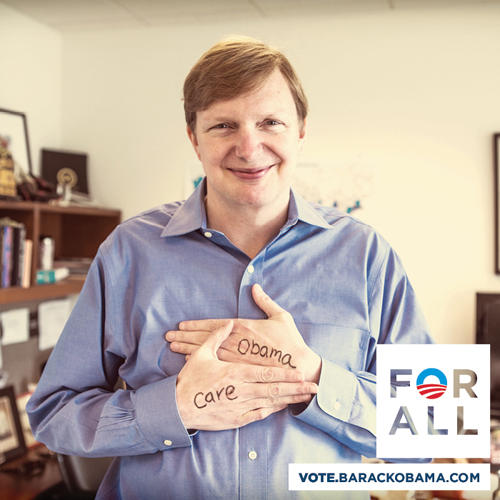 This is the part of the movie where Sandra Bullock, playing an FBI profiler, says, "He wants to be caught... He wants us to stop him."
Now, I've looted Twitchy, but I've left something behind: The parodies of this have begun.
Now, via @bdomenech, a Meme Generator for adding snarky headlines to the Jim Messina Cry for Help.
The only problem is: There's only one joke here with a couple of dozen variations. We are all thinking exactly the same thing, and what we're thinking is: One day we will find his cache of Clown Paintings.
Original Messina Photo...?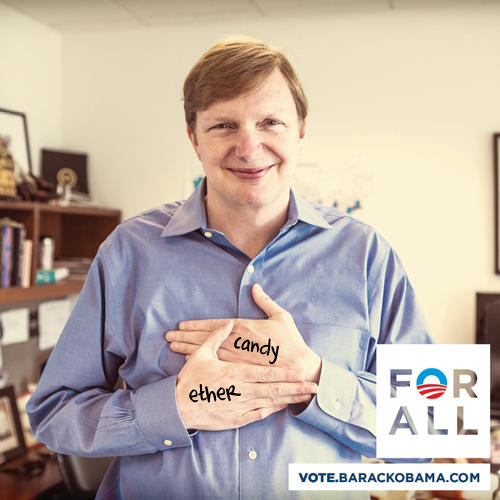 P-shop by @slublog.


posted by Ace at
03:36 PM
|
Access Comments