« Obama Skips Another National Security Briefing, The Day After The Murders of Four Diplomats
|
Main
|
Report: State Dept. Was Warned of Benghazi Attack 48 Hours In Advance And Did Nothing: Sensitive Documents Noting Libyan Agents Stolen From Safe House »
September 13, 2012
Freaky-Looking New Monkey Species Just Got 70% Freakier
Have you seen this monkey? It's Uncanny Valley weird -- it looks like a bad attempt at a human-looking Funny Monkey Character in a video game. Like Monkey Island or something.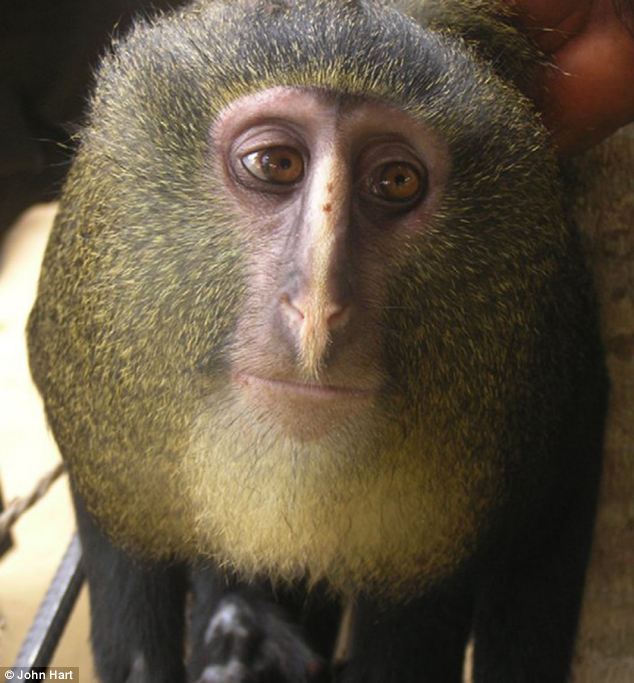 Dude, you're freaking me out.
Stop being weird.
Well, it gets worse.
Not only is this monkey (with its weird blue butt-n-testicles) weird in the first place, but it was apparently prefigured by an addled religious prophecy.
A religious prophecy that compelled a woman to deface a work of art in order to express it.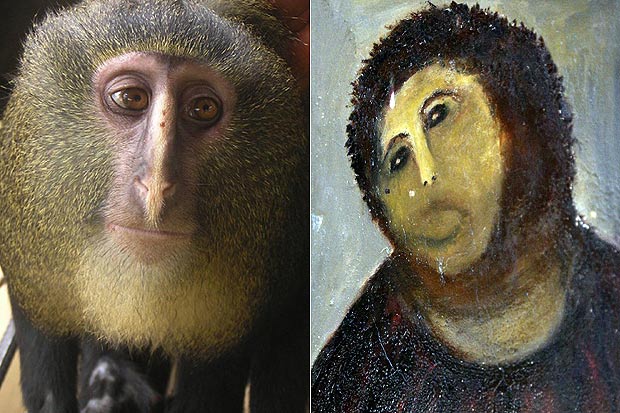 This is like one of those movies where something weird happens and no one really notices and then the same weird thing keeps happening and then it gets kind of alarming and then by the end of the movie it's nothing but this same weird thing everywhere all over the earth.*
Via @rdbrewer4
* I don't know that they've actually made a movie like this, but they should. I'd see it.**
** I guess Knowing is sort of like this.

posted by Ace at
06:23 PM
|
Access Comments