« Top Headline Comments 9-7-12
|
Main
|
O-BOMB-A, O-BOMB-A »
September 07, 2012
Breaking: 8.1% UE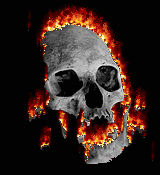 Employment growth remained weak in August, with just 96,000 new positions created but the unemployment rate dropped to 8.1 percent, according to a report that raises the possibility of more Federal Reserve easing.

The decline in the jobless rate came primarily because the labor force participation rate fell to 63.5 percent, its worst level in more than 30 years.
The rate only fell because 370,000 people have left the workforce. This is the smallest workforce since
Jimmy Carter was president.
September 1981.
The press may try to spin this, but it's bad and may explain why Obama looked flat and uninspired last night.
Update - Today's must-read: "The awful, awful August jobs report." To me, this makes the Democratic convention not just bad, but infuriating. This many Americans are suffering and they put Sandra Fluke on a stage to talk about her need for free birth control? Insulting.

posted by Slublog at
08:52 AM
|
Access Comments