« O-BOMB-A
|
Main
|
Top Headline Comments 9-7-12 »
September 06, 2012
Overnight Open Thread (9-6-2012)
Michelle Obama Wants You to Skip a Meal
No not so you'll lose weight you fatass - but so that you can give the money to the Obama campaign that you would have spent feeding your family with that evil, fattening crap you call food.
Ann Althouse got an email from First Lady Michelle Obama today, suggesting families give up a meal and donate that money to her husband's reelection campaign.

That's a lot of gall, coming from a woman who had a $4,500 designer dress custom made for last night's short talk, and who has been on 18 vacations costing a million dollars or more to taxpayers since waltzing into the White House.
And don't forget the $540 tennis shoes. Or some of her previous hits:
"The truth is, in order to get things like universal health care and a revamped education system, then someone is going to have to give up a piece of their pie so that someone else can have more."
And that someone else is Barack Obama. And the pie is yours.
"For the first time in my adult life, I am proud of my country," she told a Milwaukee crowd today, "because it feels like hope is making a comeback."
"Barack knows that we are going to have to make sacrifices; we are going to have to change our conversation; we're going to have to change our traditions, our history; we're going to have to move into a different place as a nation."
"The realities are that, you know, as a black man, you know, Barack can get shot going to the gas station, you know. "
"For the first time in my adult lifetime, I am really proud of my country. And not just because Barack has done well, but because I think people are hungry for change. And I have been desperate to see our country moving in that direction."
Now they're just hungry for Obama's campaign.
"Together, we can help make sure that every family that walks into a restaurant can make an easy, healthy choice."
Which is having an un-meal for the One.
"We're going to have to make sacrifices, we're going to have to change our conversation, we're going to have to change our traditions, our history and we're going to have to move to a different place."
"He is going to demand that you shed your cynicism. That you put down your divisions. That you come out of your isolation, that you move out of your comfort zones. That you push yourselves to be better. And that you engage. Barack will never allow you to go back to your lives as usual, uninvolved, uninformed. "
"America is just downright mean."
Seriously when Michelle Antoinette is gone you're gonna miss all her comedic stylings. They're gold, Jerry! Gold!
Was particularly good yesterday so if you're not already subscribed, give it a try. Here's a bit from it on how the Democrats are the party of Ted Kennedy:
Perhaps there's no better, or more symbolic choice, for the Democrats to honor on the first night of the convention than former Senator Edward M. Kennedy.

...To quote a Dennis Miller classic, "Ted Kennedy is the distilled essence of the Democratic party. Operative word there being 'distilled.'"
Now check out this paragraph from Michael Kelly's legendary profile of Ted Kennedy in GQ:

Biographers first note obvious public drunkenness in the terrible aftermath of Bobby's murder. In April 1969, flying back from a congressional trip to inspect the living conditions of poor Indians in Alaska, a hard-drinking Kennedy pelted aides and reporters with pillows, ranged up and down the aisles chanting "Es-ki-mo power" and rambled incoherently about Bobby's assassination, saying, "They're going to shoot my ass off the way they shot Bobby . . . "
Unions: Don't You Dare Follow the Law
Apparently Mi Pueblo, a hispanic grocery chain in the SF bay area, had the temerity to actually follow Federal law and verify that their employees are legally allowed to work in the US. So the unions are organizing protests and boycotts to punish them:
The Bay Area's biggest Latino grocery chain is trying to avert a threatened boycott after it began checking the immigration status of all its new hires through a federal work-verification program.

"This is a decision that doesn't come easily," said spokeswoman Perla Rodriguez of the 21-store Mi Pueblo Foods chain. "The immigrant community, that's the core of who we are."

The company joined the E-Verify network a few weeks ago at the recommendation of the Department of Homeland Security, which uses the database to inform companies if their prospective employees are living and working in the country legally, Rodriguez said.

...A union that has been trying to organize the chain's 3,300 workers is planning to protest Thursday morning outside the company's original San Jose store and also threatening a customer boycott.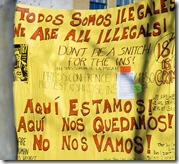 Here is the once talked-about-possible-GOP-presidential-candidate watching the London Olympics with the loathsome Louis Farrakhan.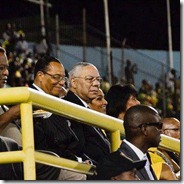 The JDAM is Becoming Even JDAM-ER
With a range of up to 40 miles that means a single dropped JDAM-ER bomb can hit anything in a 5,000 square mile area.
Using guiding fins and a GPS-aided inertial navigation system, a JDAM-equipped bomb can land within 13 meters (42.65 ft) of its target. Since it's a retrofit, it's also relatively cheap at US$27,000 a unit. So far, 238,000 tail kits have been made and it's used by 26 countries.

Boeing's JDAM-Extended Range (JDAM-ER) is the latest variant. It is intended for use on the RAAF's 500-pound (226.79 kg) bombs and will be built in Australia. It differs from the standard JDAM in that is has wings that unfold in flight to triple the range from 15 nautical miles (17.26 mi, 28 km) to over 40 miles (64.73 km). The modular nature of the kit means that it can be easily upgraded as technology improves and options such as improved laser sensors, GPS jamming immunity and an all-weather radar sensor can be added.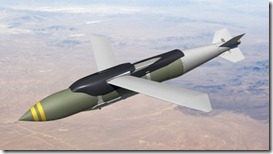 School Supplies From Back in the Day
Trapper Keepers were the ultimate notebooks and yes college ruled paper ruled in high school and middle school too.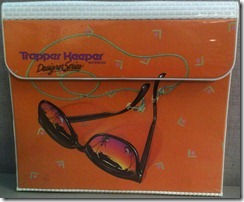 Why You Shouldn't Showboat Part VII
Seriously - come at me bro!
Aren't all glamorous bikini models toting M-16s at the beach. Here's a look at what daily life is like for women in the Israeli army.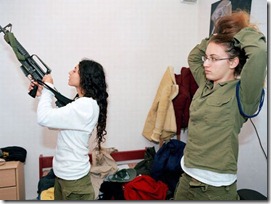 Yahoo group. That is all.
And my Twitter spew.
Tonight's post brought to you by your loving caretakers: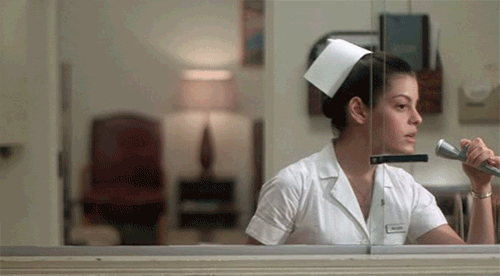 Now please assemble at the  blog dispensary. No fake swallowing or you don't get the cookie.
Notice: Posted by permission of AceCorp LLC. Please e-mail overnight open thread tips to maetenloch at gmail. Otherwise send tips to Ace.

posted by Maetenloch at
11:37 PM
|
Access Comments