« Saturday Morning Open Thread
|
Main
|
Why Clint Killed: "They Screwed With The Wrong Guy." [OregonMuse] »
September 01, 2012
Two Words: J-O-B-S
College Football.
Ah, September is in the air, and by September I mean it'll be a hunnert degrees again today and dry as a bone. But that doesn't matter because football is back baby.
Michigan St. (13) took Boise St. (24) last night in their home opener, 17-14, and S. Carolina (9) beat Vanderbilt in another close one 17-13. Stanford (21) took San Jose St. 20-17. The Catholics at Notre Dame woke up early today and lead Navy 20-0 at the half.
The only top ten head to head game is Alabama (2) and Michigan (8) tonight at 8pm EDT. Other top tens have their warm-up openers, Texas-Wyoming, Georgia-Buffalo, USC-Hawaii, Oklahoma-UTEP, LSU-N. Texas.
It's a great day to be a college football moron. Go Texas!
I'm sorry, what? Oh.. I can't, I can't do that to myself.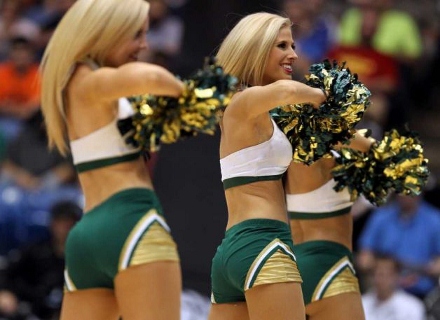 posted by Dave In Texas at
10:30 AM
|
Access Comments