« Final Hour: Republican National Convention Thread 3: Ann Romney, Chris Christie, Murder
|
Main
|
Top Headline Comments 8-29-12 »
August 28, 2012
Overnight Open Thread (8-28-2012)
Here Andrew Ferguson, never a fan of Mitt, points out that Romney is one of the few politicians that you end up liking more the more you find out about him:
Almost every personal detail about Romney I found endearing. But my slowly softening opinion went instantly to goo when The Real Romney unfolded an account of his endless kindnesses-unbidden, unsung, and utterly gratuitous. "It seems that everyone who has known him has a tale of his altruism," the authors write. I was struck by the story of a Mormon family called (unfortunately) Nixon. In the 1990s a car wreck rendered two of their boys quadriplegics. Drained financially from extraordinary expenses, Mr. Nixon got a call from Romney, whom he barely knew, asking if he could stop by on Christmas Eve. When the day came, all the Romneys arrived bearing presents, including a VCR and a new sound system the Romney boys set up. Later Romney told Nixon that he could take care of the children's college tuition, which in the end proved unnecessary. "I knew how busy he was," Nixon told the authors. "He was actually teaching his boys, saying, 'This is what we do. We do this as a family.' "

...To this touching kindness and fatherly wisdom, The Real Romney adds other traits that will continue to grate-he's a know-it-all and likely to remain so, and his relationship to political principle has always been tenuous. Which makes him a, uh, politician. But now I suspect he's also something else, a creature rarely found in the highest reaches of American politics: a good guy.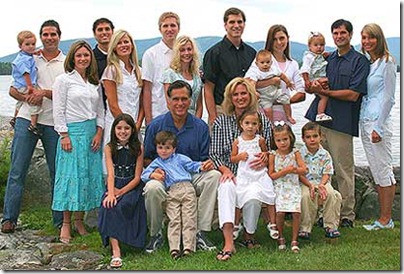 10 Myths About Conservatives That The Media Just Know Are True
3. The GOP doesn't believe in community. President Obama likes to say that Republicans want everyone to be "on his own." In fact, conservatives, as Romney put it in a speech at Liberty University this year, believe family, communities, churches and other civil institutions are critical building blocks in society. They favor investing authority in the level of government closest to the people (locales and states), which they believe is most responsive and governs best. Republicans look upon some liberal statist schemes as both ineffective and destructive of those critical civil institutions.
5. Republicans have a problem with women voters because of abortion. The pro-life and abortion-rights divide is not gender-based. Moreover, Republicans tend to do fairly well with married women. (In 2004 President George W. Bush won married women by 11 points.) It is among single women that Republicans struggle. The reasons are complex, including Republicans' unwillingness to promise "Life of Julia" cradle-to-grave support.
NYT: OMFG Americans Are Supporting Russian Gun Companies!!!
Basically American buyers are keeping the Kalashnikov factory (Izhevsk Machine Works) afloat and that's horrible or something.
In an eerie postscript to the cold war, American gun enthusiasts have been buying Kalashnikov rifles and shotguns by the tens of thousands, helping the Russian arms manufacturer stay afloat in a global market oversaturated with its AK-47s, long the weapon of choice among the world's insurgents and armies. American sales of single-shot civilian versions of the Kalashnikov rose by 50 percent last year among buyers impressed with the automatic model's lethal accuracy in the world's trouble spots.
Can you spot the four inaccuracies (minimum) in the above two sentences?

4 Common Music Arguments and What They Really Mean
Snarky but I think basically true. Always remember that what's played on the radio != all of today's music.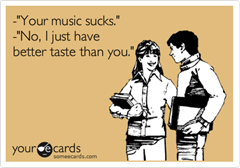 A damned smart essay on Last Action Hero
Yup I only saw the Last Action Hero on cable a year or so after it came out and I had heard what a flop it was, but I enjoyed it and thought it was pretty clever. And if it had come out in say 2003, I think it would been much more successful.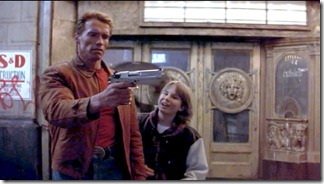 How To Pack a Suitcase Girl-Style
Heh. Luckily Mrs. Maetenloch isn't anything near this bad but she does operate from the assumption that a trip to the beach could suddenly evolve into a formal dinner with royalty along with possible blizzard conditions.
25 August 1942: Milne Bay, Australia's Forgotten Victory
In late 1942 the Japanese Imperial Army had never been defeated and was poised to begin an eventual invasion of Australia - once they finished taking all of New Guinea.
But starting in August 25th a hastily reinforced garrison of Australian soldiers (along with some American engineers) defending the Milne Bay airstrip at the very tip of New Guinea managed to hold off and then eventually defeat a numerically superior Japanese force in what became known as the the Battle of Milne Bay.
Australians have rarely fought to defend their own land. Our Diggers have shed most of their blood fighting far from home. At Milne Bay it could be fairly said that we had our backs to the wall. (For those uncomfortable with the metric system, 900 km is about 550 miles.)

The Japanese were moving in to take control of the airfield. They had the numbers, and they were battle-seasoned. Against these odds, Australian soldiers and pilots successfully defended the strip. The battle lasted lasted more than a week, and by the end of it the opposing sides were fighting hand to hand.

Whether or not Tokyo intended a full-scale invasion of Australia, the importance of the win is hard to understate. It had a profound psychological effect upon the morale of all Allied troops. Sir William Slim, leader of British forces in Burma, later said:

"Australian troops had, at Milne Bay in New Guinea, inflicted on the Japanese their first undoubted defeat on land. If the Australians, in conditions very like ours, had done it, so could we. Some of us may forget that of all the Allies it was the Australian soldiers who first broke the spell of the invincibility of the Japanese Army; those of us who were in Burma have cause to remember."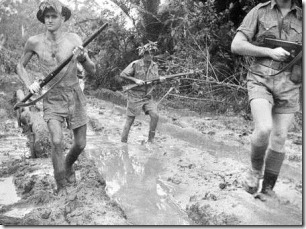 Teh Tweet!
Tonight's post brought to you by the last days of August: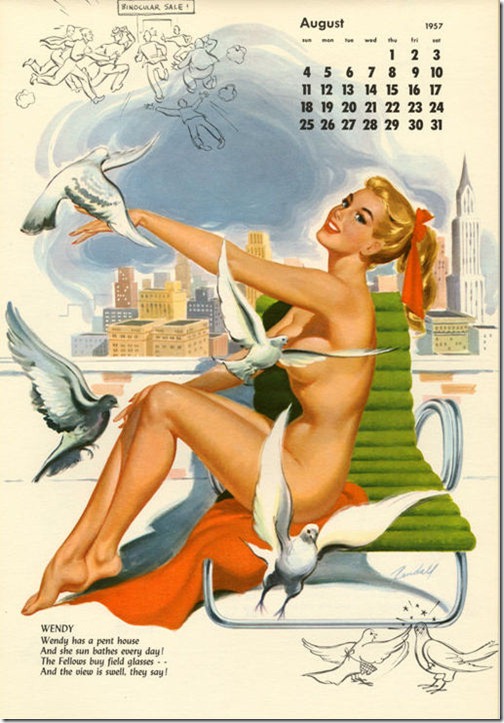 Notice: Posted by permission of AceCorp LLC. Please e-mail overnight open thread tips to maetenloch at gmail. Otherwise send tips to Ace.

posted by Maetenloch at
10:19 PM
|
Access Comments