« Newt To Chris Matthews: You Know, You're Kind Of A Racist
|
Main
|
Top Headline Comments 8-28-12 »
August 27, 2012
Overnight Open Thread (8-27-2012)
Little House on the Prairie - Now With Serial Killers?
When Laura Ingalls Wilder wrote her Little House on the Prairie books, she also left out some details that would be too uh, colorful for children. Here's an account she gave in a lecture in 1937:
There were Kate Bender and two men, her brothers, in the family and their tavern was the only place for travelers to stop on the road south from Independence. People disappeared on that road. Leaving Independence and going south they were never heard of again. It was thought they were killed by Indians but no bodies were ever found.

Then it was noticed that the Benders' garden was always freshly plowed but never planted. People wondered. And then a man came from the east looking for his brother, who was missing.

... In the cellar underneath was the body of a man whose head had been crushed by the hammer. It appeared that he had been seated at the table back to the curtain and had been struck from behind it. A grave was partly dug in the garden with a shovel close by. The posse searched the garden and dug up human bones and bodies. One body was that of a little girl who had been buried alive with her murdered parents. The garden was truly a grave-yard kept plowed so it would show no signs. The night of the day the bodies were found a neighbor rode up to our house and talked earnestly with Pa. Pa took his rifle down from its place over the door and said to Ma, "The vigilantes are called out." Then he saddled a horse and rode away with the neighbor. It was late the next day when he came back and he never told us where he had been. For several years there was more or less a hunt for the Benders and reports that they had been seen here or there. At such times Pa always said in a strange tone of finality, "They will never be found."
The Benders of Kansas were actual serial killers but unfortunately for Wilder's account they weren't discovered until 1873, two years after the Ingalls family left Kansas. Still I would enjoy hearing more of the 'uncensored' version of her books.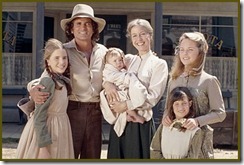 Are Millenials Rejecting Cars and Houses?
Well that's what a recent article in The Atlantic claims:
... Millennials have turned against both cars and houses in dramatic and historic fashion. Just as car sales have plummeted among their age cohort, the share of young people getting their first mortgage between 2009 and 2011 is half what it was just 10 years ago, according to a Federal Reserve study.
I suspect the drop in mortgages is mostly due to the ongoing recession/depression and new tightened lending requirements. But the lack in interest in cars and driving seems to be a real trend that appeared long before the crash.
The fact is, today's young people simply don't drive like their predecessors did. In 2010, adults between the ages of 21 and 34 bought just 27 percent of all new vehicles sold in America, down from the peak of 38 percent in 1985. Miles driven are down, too. Even the proportion of teenagers with a license fell, by 28 percent, between 1998 and 2008.
I've heard the same thing from friends and co-workers with high school-age kids - students these days just aren't into driving and many don't get licenses until they go to college.
It turns out that Thompson isn't the only urban explorer who's ventured into the Red State Wastelands - before him there was Iowahawk who went in search of missing Washington Post Magazine reporter, David Von Drehle. Thanks to genghis for remembering this.
After crossing the muddy mud-colored mud of the Missouri river we had finally arrived in Omaha, the last stop before our maps became strictly conjectural. From here on out, until we reached Austin, we would have to rely on our wits and our training in journalism to navigate through hostile red enclaves.

Luckily we stumbled upon a primitive university in Lincoln. We were surprised to encounter a native maiden, Heather, who had taken graduate studies in Lacan and Franz Fanon. She directed us to the cinderblock hut of a kindly Semiotics missionary, Professor Mintz.

"We may be doing the Lord's work here, gentlemen, but the local tribes do not always look kindly on it," he warned. "Last month one of our tenured friars merely told his students that Bush was the anti-Christ, and he was viciously attacked by counterarguments. He was so traumatized he had to report the student to the disciplinary committee."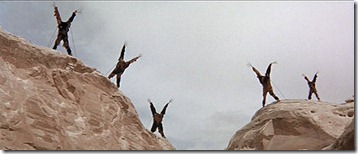 Are Any Hate Crimes Non-hoaxes?
As opposed to crime-crimes which do happen. At this point I just assume any hate crime that's a little too perfect or happens at a university is fake-fake-fake.
Pro-tip: Do not announce your hate crime hoaxing plans on facebook.
Can you name all of these small arms and count the number of explosions?
And did you notice the gorilla walking around in the background?
Geekery Alert: Is The Wizarding Gene Dominant?
That's what JK Rowling has said but then why aren't there more wizards and how do you explain Hermione?
I read your statement that the wizarding gene is dominant. I have heard criticism that this does not explain muggle-borns, squibs, or the steady inheritance pattern of magical abilities; but I got your back. Magical ability could be explained by a single autosomal dominant gene if it is caused by an expansion of trinucleotide repeats with non-Mendelian ratios of inheritance.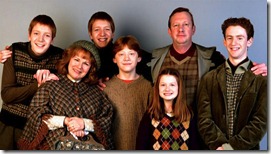 It turns out that US Patent and Trademark office will allow you to trademark distinctive sounds such as this Federal Q2B siren. But Harley-Davidson's distinctive exhaust sound was rejected.
Just wait until he starts working for the TSA.
The Yahoo AoSHQ group. Bla bla bla.
And my twitter thang.
Tonight's post brought to you by your deepest fears:

Notice: Posted by permission of AceCorp LLC. Please e-mail overnight open thread tips to maetenloch at gmail. Otherwise send tips to Ace.

posted by Maetenloch at
09:48 PM
|
Access Comments