« GOP To Postpone Start Of Convention
|
Main
|
Sunday Morning Open Thread »
August 25, 2012
Overnight Open Thread
The President Wearing His 'Look A Squirrel' Campaign Platform
Pssst. Remember ACORN? Well, it's not really dead. It's Back With 174 Rebranded Affiliates. I'm sure the media will join Breitbart in looking at this. Yeah right.

These newly renamed organizations are like career criminal who adopt aliases without changing their criminal lifestyles." At the end of Righteous Indignation, Andrew Breitbart wrote, "It's not over yet."
No, it's not over yet. Time to start digging and shine the light on these organizations.
Top North American Professional Sports Uniforms
I don't know about this list. I'm sure navycopjoe will be happy as Chicago cracks the top 5 TWICE! Uni Watch Power Rates NFL, NHL, MLB and NBA Uniforms.
BTW, speaking of sports, Ben and I have activated the Pick 'Em leagues so y'all should've received an email to sign back up. Please do so before we open up the leagues for new sign-ups. Also, if you are in the Moron Fantasy Football league and don't intend to play, please let me know in the comments.
Star Wars Detours
I might have to give this a shot. IF it gets a network. It has Seth Green going for it though and he did some pretty good stuff with Robot Chicken. Seth Green's Star Wars Detours Debuts.
Cyber Security
So how many different passwords do you use for your various online accounts? Do you make it easy and all the same? Do you change them frequently? You might want to think about it. Why Passwords Have Never Been Weaker - And Crackers Have Never Been Smarter.

The average Web user maintains 25 separate accounts but uses just 6.5 passwords to protect them, according to a landmark study (PDF) from 2007. As the Gawker breach demonstrated, such password reuse, combined with the frequent use of e-mail addresses as user names, means that once hackers have plucked login credentials from one site, they often have the means to compromise dozens of other accounts, too.
Most importantly, a series of leaks over the past few years containing more than 100 million real-world passwords have provided crackers with important new insights about how people in different walks of life choose passwords on different sites or in different settings. The ever-growing list of leaked passwords allows programmers to write rules that make cracking algorithms faster and more accurate; password attacks have become cut-and-paste exercises that even script kiddies can perform with ease.
Shelby Mustang
What a magnificent beast. Ford Unveils Shelby Cobra With A Monster 850-hp Engine. Just one of a kind.
Chimera
I've never seen this before but say hello to Venus, A Chimera Cat.
Carl's Jr Commercial
Um, wow.

WWII Aircraft
If you ever get the chance and have the coin available, do try to get a ride on WWII aircraft such as This B-17. I got to fly in an A-26 once and it was historically awesome.
Last Surviving Member Of A 38-Strong WWII Task Force To Russia Takes To The Skies One Last Time In A Spitfire. Awesome that he got to do this.
Kitteh Video
Kitten speakin' in tongues.
Tonight's ONT brought to you by: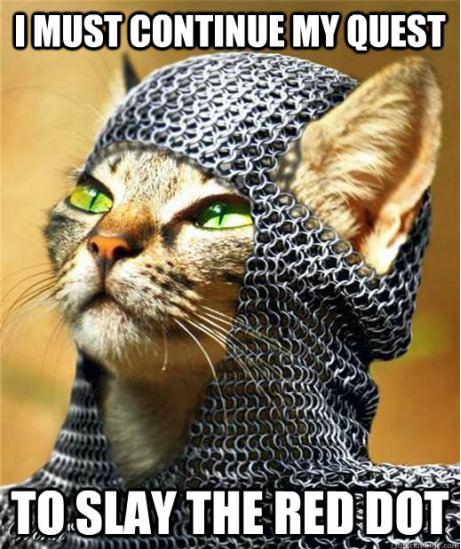 Notice: Posted by permission of AceCorp LLC. Please e-mail overnight open thread tips to maet or CDR M. Otherwise send tips to Ace.
PUT TEXT YOU WISH TO USE AS VISIBLE LINKING-LANGUAGE HERE
&topic=world_news">

posted by CDR M at
09:52 PM
|
Access Comments