« Run, Joe. Run.
American Crossroads Makes Its Case For Biden
|
Main
|
Obama: We Could Sit Here Debating First Principles, The Future of America, and Medicare, But I'm Gonna Stick To My Comfort Zone and Demand Mitt Romney's Taxes »
August 17, 2012
In Battleground States, Romney Republican Registration Effort Demolishing Obama Democratic Registration Effort
Oh, right. Romney's good at the ground game.
Forgot about that.
In five battleground states the for which the Globe was able to analyze registration data, Democratic registration increased by 39,580 voters, while Republican registration increased by 145,085.
The Democrats contend that they did such a great job of signing up Democrats in 2008 that there aren't many unregistered ones to sign up. Okay, maybe. But at least we're cutting into that.
Now there's also de-registering from a party.
Are Obama's voters happy with their current registration?
The Globe cited a study released earlier this week by Third Way, a left-leaning think tank, that showed Democratic registration down 800,000 people in eight battleground states and Republican registration down by 80,000 in those same states. Independent registration, on the other hand, has grown by nearly half a million voters in those states.
We lost 80,000; they lost 800,000. The swell of independents almost certainly came from Democratic ranks.
Does that surprise you, Mitt Romney?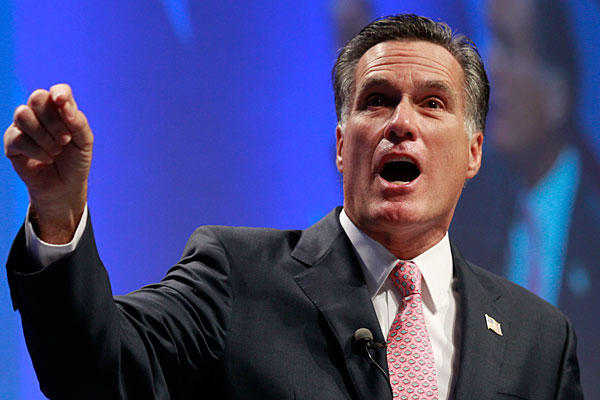 Even Mitt Romney's surprised.
JeffB. dropped a pudding-level prediction in the comments:
All those massive fundraising numbers you've read about? None of that can be spent by the Romney campaign until after the Convention, after he has been formally nominated. So he's had to run on the fumes of his primary warchest, and rely on the SuperPACs to pick up the slack.

From September onward, though? It's going to be the world's biggest hurricane of pro-Romney advertising, created and directed explicitly by his campaign to set the tone. All that money is going to explode into a blitz of TV, radio, internet advertising, and (most importantly) ON-THE-GROUND ORGANIZING.

I can't emphasize this last enough. *That* was the major advantage Obama had in 2008. He got his people to the polls. Folks, I have seen, up close with my very eyes, the swing-state turnout operation that Mitt Romney is assembling (openly) in Virginia and (quietly, on the down-low) in Pennsylvania. They will blow you away when they start cranking into action. Shit's gonna run like the metal exoskeleton of the Terminator: a thousand moving parts, all in sync, well-oiled.
What about that, Mitt Romney?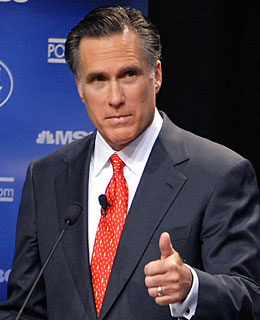 Mitt Romney says "aaaayyy."
Add this to the whiteboard?
Thanks to @comradearthur for the registration tip and General Woundwort for the Shit Just Got Real update.

posted by Ace at
11:27 AM
|
Access Comments