« Two Palette Cleansers
|
Main
|
Democrats Starting To Realize They Might Lose The Medicare Argument? »
August 15, 2012
Zogby: Romney Cracks 41% Support With Young Voters
41% obviously isn't great, but we're going to lose this demographic (probably...), so it's a matter of how bad we lose it.
41% isn't so bad. Considering that only 49% support Obama -- not 59% -- there is room for Romney-Ryan to grow.
Zogby has been especially interested in the youth vote this election. In 2008, 66 percent chose Obama over Sen. John McCain,the highest percentage for a Democrat in three decades. But their desire for hope and change has turned to disillusionment and unemployment. Zogby calls them "CENGAs" for "college-educated, not going anywhere."

In his latest poll, Obama receives just 49 percent of the youth vote when pitted against Romney, who received 41 percent.
I'm omitting the part about putting Gary Johnson into the mix. Long story short, Gary Johnson keeps Obama at just 50%. Romney's numbers go down, too, but Obama doesn't get more than 50% among the young.
Zogby speculates that Romney's selection of 42-year-old Rep. Paul Ryan helped turn more younger voters to him. "It could be his youthfulness," said Zogby of Ryan. Plus, he said, more younger voters are becoming libertarian, distrustful of current elected officials and worried that they are going to get stuck with the nation's looming fiscal bill.

"They want change," said Zogby.
Yes, change. Math and Change.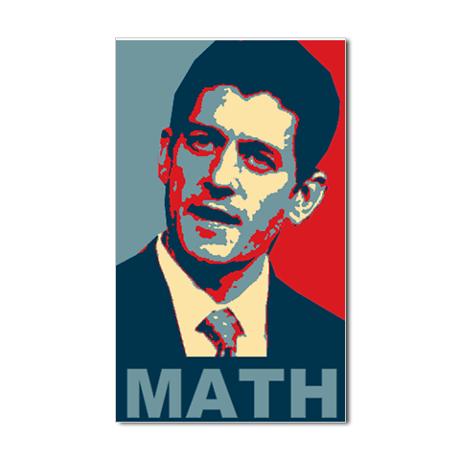 posted by Ace at
05:14 PM
|
Access Comments