« Har, Har, Har: New Yorker Complains of Paul Ryan's Lack of "Private-Sector Experience"
|
Main
|
Couple of Good Quotes »
August 11, 2012
No Greater Love (tmi3rd)
Every now and then, we hear about incredible acts of bravery; acts that defy belief because of any of a number of reasons. This is one of those stories.

I'd like to introduce you to four-year-old Xander Vento. His story is below the fold.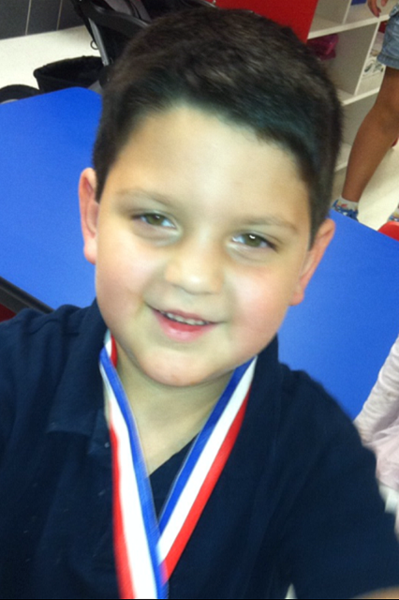 Emergency workers were called about 3 p.m. Monday to the swimming pool at the Villages of Woodland Springs in far north Fort Worth. Police said Xander jumped into the pool when he saw a 3-year-old girl struggling. He got under her to help her stay above water when he got into trouble himself, police said.
Xander employed a rare gift, perhaps the rarest- the courage to run towards danger rather than away from it. Brave Xander died on Thursday.

Xander Vento was pronounced dead at 3:20 p.m., a spokeswoman for Cook Children's Medical Center said. "We in some way hope our son's life serves as an inspiration," Xander's parents, Cris and Misty Vento, said in a statement released by the hospital. "He was the angel in the pool who sacrificed himself to save another. And now he continues to give as an organ donor."
I would not presume to attempt to make sense of the emotions Xander's parents must be experiencing. If I may presume to voice my own- the incredible sadness of losing such a wonderful little boy is mixed with a powerful pride in what courage he demonstrated. He saw someone in distress, didn't hesitate, and saved that girl's life, at the price of his own.

There is a fund set up to help the family pay expenses.

I could go on, but the comments are a better place for it… let us honor this little warrior, this little man who gave his life that others may live. Rest well, little Xander- so proud of you, and prayers for you and your family.

John 15:13- "Greater love hath no man than this; that he lay down his life for his friends."

posted by Open Blogger at
08:41 PM
|
Access Comments