« Couple of Good Quotes
|
Main
|
Sunday Morning Open Thread »
August 11, 2012
Overnight Open Thread
Y'all might want to go outside tonight and check out the Perseid Meteor Shower. Tonight is supposed to be the peak but will go through 13th. Supposedly, North America is in a prime position this year for some real good views in the hours just before dawn. Sadly, that means most of you morons will be passed out and miss it.
You can watch it live here at the NASA Stay 'Up All Night' Chat link at 11pm EST.
4477th Test & Evaluation Squadron
Some, if not most of you, may not be aware of the 4477th Test & Evaluation Squadron, code named Constant Peg. These guys flew Soviet aircraft out of Tonopah Test Range and provided valuable presentations to our guys that paid off big time. "We Didn't Know What 90 Percent Of The Switches Did"

"We had eight MiG-23s, two of them the air-to-ground version [MiG-23BN]. At high AOA (angle of attack) they were not as stable as the radar nose types.

"It would accelerate until it blew up. The limit was 720-710 knots, but guys would look down inside and see they were going 850-880.

"Everyone who flew it spun it at least once. You'd be in a separation maneuver at 1.4 and the nose would start searching from side to side. The stab-aug was terrible – although it was faster than anything we had, you weren't ever comfortable.

"At Red Flag in the 1970s we were told that the MiG-23 would sweep its wings [forward] and kill you. Ron Iverson [4477th operations officer 1975-79, retired as a Lt Gen] flew one of the first ones. He said, "don't worry about it -- most of the time it's trying to kill me".
Man, it's ballsy being a test pilot but this takes it a step further. More here with
XBradTC
.
Kitteh Killers
Well, well. It would seem your average domestic pusseh cat Is Quite The Killer.

That mouse carcass Kitty presents you with is just the tip of a very bloody iceberg. When researchers attached kittycams to house cats, they found a secret world of slaughter.

While only 30% of roaming house cats kill prey — two animals a week on average — they are still slaying more wildlife than previously believed, according to research from the University of Georgia.

Wildlife advocates say it is a frightening level of feline foul play. Based on a U.S. house-cat population of 74 million, "cat predation is one of the reasons why one in three American birds species are in decline," says George Fenwick, president of American Bird Conservancy.
Oh, and your kitteh is a two timin' cheater as the video shows some of the kittehs spend a whole lot of time with other human families.
Boozin' Bears
This would not happen in America. Well that part about a cabin in the woods totally stocked with over a 100 beers and no one home. Bear Family Consumes 100 Cans Of Beer.
Shooting Tips
8 Mistakes That Rob Rifle Accuracy.
The Go Plate
Genius. The GO Plate.
Google Search Trend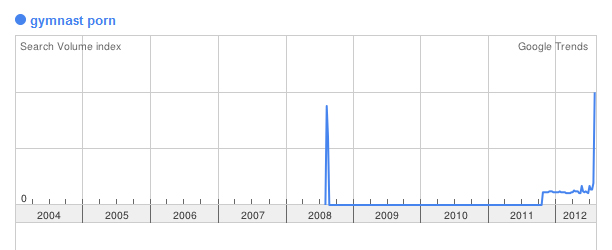 I wonder what caused the spike in searches at the end of last year?
h/t Ben
Kitteh Video
Tonight's ONT brought to you by: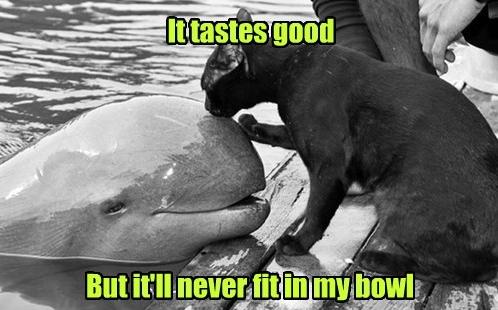 Notice: Posted by permission of AceCorp LLC. Please e-mail overnight open thread tips to maet or CDR M. Otherwise send tips to Ace.
PUT TEXT YOU WISH TO USE AS VISIBLE LINKING-LANGUAGE HERE
&topic=world_news">

posted by CDR M at
10:45 PM
|
Access Comments