« Ronald Reagan And Pope John Paul II
|
Main
|
Sunday Morning Open Thread »
July 14, 2012
Overnight Open Thread
A Picture Of How Redistribution Programs Trap The Less Fortunate Into Lives Of Dependency. Now let me ask you this. Which candidate wants to trap you into a life of dependency (Julia ring a bell)? If you guessed Obama, pat yourself on the back. Why just yesterday he Gutted The Work Requirements From Clinton-era Welfare Reform. As the chart indicates above, there is NO incentive to work and get off the government crutch and the Democrats are pushing forward with agendas to add more.
The problem for Obama and the Democrats is that eventually, you will lose many taxpayers as they give up the ghost and join those already on the teat of government. The reason will be that it is no longer worth having to work over 6 months of the year just to make enough to pay your taxes and then have only a few months of pay to spend on everything else. As Insty pointed out the other day, you'll get The Coming Middle Class Anarchy.


When the backbone of a country starts thinking that laws and rules are not worth following, it's just a hop, skip and a jump to anarchy.

TV has given us the illusion that anarchy is people rioting in the streets, smashing car windows and looting every store in sight. But there's also the polite, quiet, far deadlier anarchy of the core citizenry—the upright citizenry—throwing in the towel and deciding it's just not worth it anymore. If a big enough proportion of the populace—not even a majority, just a largish chunk—decides that it's just not worth following the rules anymore, then that society's days are numbered: Not even a police-state with an armed Marine at every corner with Shoot-to-Kill orders can stop such middle-class anarchy.
Blondes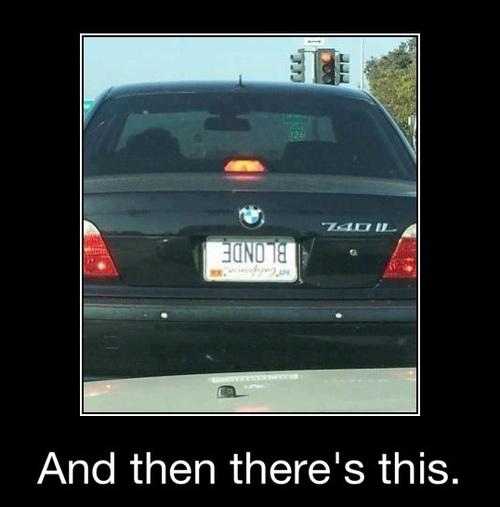 Why Are Blondes Considered Dumb? Because the ones that get noticed are some really dumb celebrities with enormous exposure so it taints the pool for rest of the blondes.

In one study, researchers showed a picture of a women wearing a platinum blonde, natural blonde, red, or brown wig. Subjects rated the platinum blonde as less intelligent. In another study, a model was seen as more approachable when her hair was blonde but more intelligent when her hair was brunette.

The stereotype isn't just limited to social situations; it also carries over into the workplace. A 2006 study analyzed the hair color of 500 UK CEOs and found that blondes were underrepresented compared to the rest of the population. In a 1996 study, subjects read resumes that included head-shots of the supposed applicants. Although all the resumes were identical, the blonde applicants were rated as less competent.

When you look at the "dumb blonde" stereotype a little closer, it's actually quite puzzling.
Day 2 San Diego Comic Con
Day 2 Images From San Diego Comic Con. I have no idea who the two above are supposed to be. Tilted Kilt waitresses?
Burger Wars
So, which burger joint do y'all like better? In-N-Out Burger or 5 Guys? I'm throwing my vote to In-N-Out. Easy decision.
Movie Humor
Heh. Lines Of Dialogue That Could Have Altered Entire Films.
Awkward Family Photos
Genghis sent this along and I'm thinking Seattle must have some very loose definitions of family because I'm not getting the above picture. Anyway, More All New Awkward Family Photos.
Perfect Moron Product
For those long hobo hunts or run of the mill moron meet up. Bum Bag Drink Cooler.
Kitteh Video
Marines
Some of these I knew but a few of them caught me by surprise. 20 People You Didn't Know Were Marines. James Carville was a Marine? Really? And Jeremiah Wright?
Tonight's ONT brought to you by: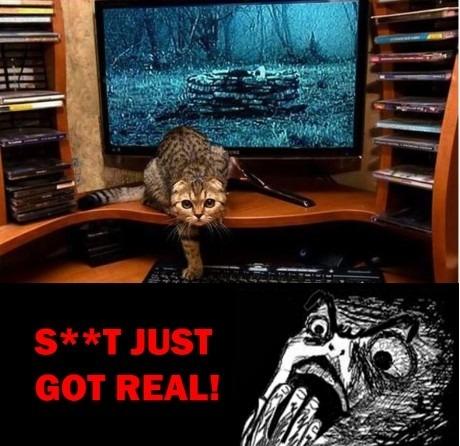 Notice: Posted by permission of AceCorp LLC. Please e-mail overnight open thread tips to maet or CDR M. Otherwise send tips to Ace.
PUT TEXT YOU WISH TO USE AS VISIBLE LINKING-LANGUAGE HERE
&topic=world_news">

posted by CDR M at
09:35 PM
|
Access Comments