« Far More Important than the Higgs Boson
|
Main
|
Saturday Morning Open Thread »
July 06, 2012
Overnight Open Thread
Are Obama's Iran Sanctions A Ruse? Well, with the number of exemptions they are handing out (sounds like Obamatax) I'd say they aren't serious about enforcing these sanctions.

So, even as it huffs and puffs, the United States last week took steps to undermine the very sanctions it cites as pressure against Iran. Using a loophole in the law, the administration simply exempted China, Singapore and other countries from heavy financial penalties that might be levied against nations that buy Iranian oil. On June 28, Hillary Clinton announced that the U.S. had "made the determination that two additional countries, China and Singapore, have significantly reduced their volume of crude oil purchases from Iran" and so the law "will not apply to their financial institutions for a potentially renewable period of 180 days."

That, of course, was a polite fiction. As a July 2 editorial in the Wall Street Journal succinctly summarized the toothless nature of the sanctions law: "It's so weak, in fact, that all 20 of Iran's major trading partners are now exempt from them. We've arrived at a kind of voodoo version of sanctions. They look real, insofar as Congress forced them into a bill President Obama had to sign in December. The Administration has spoken incantations about their powers. But if you're a big oil importer in China, India or 18 other major economies, the sanctions are mostly smoke."
But hey the media will still say the sanctions are having an effect and Obama just needs like four more years or something.
Cool Question
Hey, there is cash involved if you can answer it. Why Does Hot Water Sometimes Freeze Faster Than Cold Water?

But here we are, more than two thousand years later and we still don't know the answer to what has become known as the Mpemba effect. The moon has been walked upon, Mars has been explored, hearts transplanted – but that old chestnut of ice and hot water still baffles humankind.

The Royal Society of Chemistry has decided enough is enough. In an attempt to nail the matter once and for all, we're asking the public to come up with a convincing explanation of a phenomenon that defeated Aristotle, Francis Bacon and René Descartes. To win the £1,000 prize, you will need to make a convincing case and employ some creative thinking.
h/t mpfs
The Warrior Song-Leviathan
Ah yes. A Navy version. And it even has a P-3 in it!

Jetnag
This article came out before the Air France Flight 447 Final Report but it is interesting that it touches on something noted in that report about warning voices. A Bad Case Of Jetnag? Fighter Pilots To Get Cockpit Instructions From Female Voice 'Because It Relaxes Them More' (but they've already nicknamed her Nagging Nora). I guess they didn't like 'Bitchin' Betty' for a name. I don't think a female voice would've helped that Air France pilot either.
Bitchin' Betty. With video! I always wondered what she looked like.
Belarus Military
OK, I know it's not the Marines 8th and I silent drill platoon but it's still pretty cool.

Shoe Stuff
Walt Disney Studios — the filmmaker behind the 1950 animated classic — and A-list designer Christian Louboutin have debuted a modern-day stiletto inspired by Cinderella's famous footwear. Only 20 will be made so let the shoe fighting begin!
Also, Combat Flip Flops. Made in Kabul and being run by some combat vets. As Genghis said, too bad they weren't made from the skin of former al-Queda members.
Doggeh Fashion
Poor doggehs. Ridiculous Knit Hats For Your Dog.
Your Name And Career Choice
You know, sometimes you might want to think about your name when you make your career choice. The 15 Funniest Names Of Actual Gynecologists.
Guitar Riffs
A Brief History of Rock And Roll in a 100 Riffs.

Product Spotlight
What the? Juicy Lickers. Lickable flavored tattoos. With demo video by Miss Juicy Licker. Might be slightly NSFW.
Tonight's ONT brought to you by: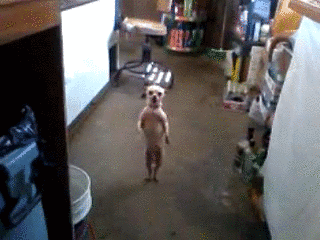 Notice: Posted by permission of AceCorp LLC. Please e-mail overnight open thread tips to maet or CDR M. Otherwise send tips to Ace.
PUT TEXT YOU WISH TO USE AS VISIBLE LINKING-LANGUAGE HERE
&topic=world_news">

posted by CDR M at
09:55 PM
|
Access Comments