« Retraction: Ginsberg's Comments Do Not Tip Her Hand
|
Main
|
Top Headline Comments 6-28-12 »
June 27, 2012
Overnight Open Thread (6-27-2012)
Dearborn MI: Still De Facto Sharia-compliant
Sure you still have freedom of religion and speech in Dearborn but just don't try and actually use them there.
Now I'm no a fan of public evangelizing - especially involving a megaphone - but it is Constitutionally-protected speech. But don't go looking for the Dearborn police department to protect your First Amendment rights - to the contrary they will roust and arrest you if your free speech upsets the Muslim locals.
The exact same thing happened two years ago in Dearborn and it cost the city $100,000 in damages but I guess they learn slow.
Meanwhile on the positive side for the morons scientists have now proven that two glasses of wine a day 'makes your life better'
Drinking a couple of glasses of wine each day improves your quality of life, researchers say.

They found that those who drink in moderation had better scores in an index that measures factors including dexterity, emotion, mobility and the ability to understand than those who abstained completely.

U.S. researchers from the Boston University School of Medicine studied 5,404 people at the age of 50, and continued to observe them over a follow-up period.

...They found that these regular moderate drinkers - those who consumed no more than 14 drinks a week and no more than three a day for women and four a day for men - scored highest in each section of the Health Utilities Index.
And from Stuff Benjamin Franklin Actually Said Part IV, 3rd edition: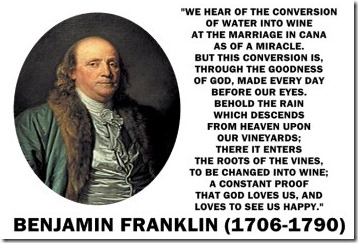 The Miracle of Anodized Aluminum
You never think about it but the colored anodized aluminum case of say an iPod is a pretty amazing application of chemistry.
The Most Surprising Thing About the US To Foreigners
Well I remember friends from Ireland being amazed at the large sizes of mayonnaise and mustard jars and how cheap gas was. But often the biggest surprise is that the US isn't really the country depicted in movies and TV.
Many Indians are very surprised to find out that there are large numbers of Americans who actually love their parents and siblings and wives and children and have normal, healthy relationships with them. Our media has them convinced that all Americans are very self-centered people who throw their kids out of their homes after high school, don't care for their parents, and divorce their spouses. And, I swear, it is literally true that many Indians do not believe that this is not true until they have been to the US and seen examples of good healthy family relationships themselves. I have had heated arguments with people who've never been to the US, but can give lectures on how screwed up family values in the US are.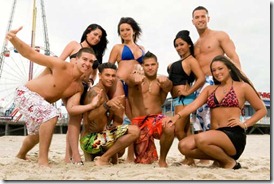 Business Lessons From a Mexican Drug Cartel
There are bold drug lords and there are old drug lords - and El Chapo, the head of the Sinaloa cartel, is now 55 years old and the CEO of what may be the largest commercial operation on Earth.
"Chapo always talks about the drug business, wherever he is," one erstwhile confidant told a jury several years ago, describing a driven, even obsessive entrepreneur with a proclivity for micromanagement. From the remote mountain redoubt where he is believed to be hiding, surrounded at all times by a battery of gunmen, Chapo oversees a logistical network that is as sophisticated, in some ways, as that of Amazon or U.P.S. -- doubly sophisticated, when you think about it, because traffickers must move both their product and their profits in secret, and constantly maneuver to avoid death or arrest. As a mirror image of a legal commodities business, the Sinaloa cartel brings to mind that old line about Ginger Rogers doing all the same moves as Fred Astaire, only backward and in heels. In its longevity, profitability and scope, it might be the most successful criminal enterprise in history.
The Five Best Plane Crashes In Cinema
If you're flying anytime soon, you don't want to watch these videos.
The crash scene in Castaway is good but I think the scariest of all is the plane crash into the Andes in the movie, Alive. Mostly because the movie version is pretty much exactly what happened in real life and was just the beginning of their ordeal.
When you absolutely positively need a jolt of caffeine, you're still better off with a cup of joe.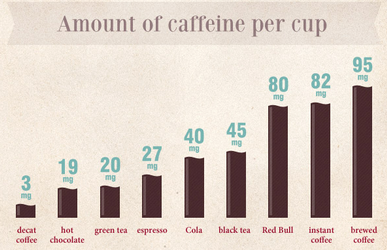 Finally: The John Deere Robo-Mower
Forget flying cars - this is what I've been waiting for:
The TANGO E5 will not only mow your lawn without you having to move off your garden lounge, but it will do so at times when you'd rather be indoors. This is because the unit boasts all weather capability which allows it scythe its way through your overgrown greenery no matter how persistent the precipitation.

...The E5 is able to stay away from sensitive areas within its mowing boundary by letting you program in garden beds or other features that you'd rather be left untouched.

The mower is also designed to be truly a "set and forget" device, as it will sense that its battery is running low and return to a charging station to rejuvenate. Once the E5 has fully recharged (which takes around 90 minutes) it will automatically return to the task at hand and resume your mowing schedule.

The E5 can also be pre-programmed to mow on a regular basis, whether you are around or not.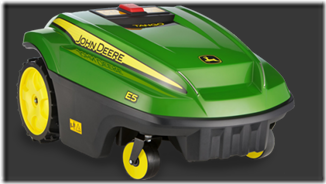 Report: Madonna Has a Special DNA Cleanup Crew
Because the last thing you want as a celebrity are unauthorized Chinese clones of you running around and undercutting your business.
MADONNA reportedly has a "sterilisation team" tasked with wiping away traces of the Material Girl so fans can't steal her DNA.

The music legend apparently orders workers to complete an extreme clean of all her dressing rooms on tour so that any hair, skin or saliva belonging to the 53-year-old cannot be captured.

Concert promoter Alvaro Ramos, who is overseeing the ­Portuguese leg of Madonna's MDNA tour, told Britain's Daily Mirror: "We have to take extreme care, like I have never seen for any other artist.

"We cannot even look at the dressing room after it is ready, or even open the door."

He added: "We can only enter after her sterilisation team has left the room. There will not be any of Madonna's DNA, any hair or anything. They will clean up ­everything. In the end, it is all to protect her and make her feel comfortable."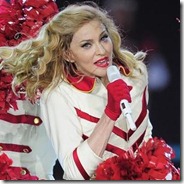 Teh Tweet!
Tonight's post brought to you by Mr. MK-47: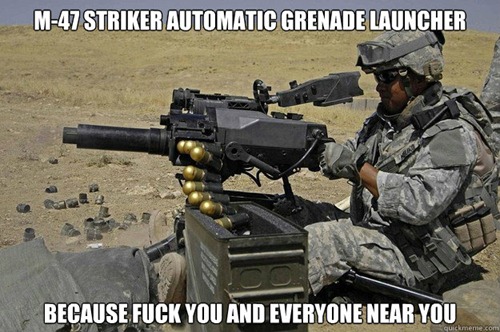 Notice: Posted by permission of AceCorp LLC. Please e-mail overnight open thread tips to maetenloch at gmail. Otherwise send tips to Ace.

posted by Maetenloch at
10:04 PM
|
Access Comments