« Shock: Astroturfed "Threat" Left at Patterico
|
Main
|
Actual Time Magazine Headline: "One-Note Mitt: Is Romney Too Focused On The Economy?" »
June 26, 2012
S&P: Now a 20% Chance of Double-Dip
Only 20%? They say they still stick to their prediction that a slow, weak recovery is the most likely scenario.
Meanwhile, at Gallup and Rasmussen, consumer confidence falls.
Let me admit to my own cocooning: I was surprised when I saw those graphs that the consumer confidence numbers were as high as they were. Still in negative territory, but not nearly as negative as they'd been in 2011. And, until recently, you can see the trendline marching upwards, if slowly.
That's a good example of me blinding myself to contrary data points. I have been frustrated in my failure to understand why Obama's approval ratings were as high as they were; well, part of that frustration is self-inflicted. I didn't buy the "recovery" meme, but I also blinded myself to the fact that most of the country seemed to buy it. At least, they bought it some.
On the other hand, my cocooning is at least not unique. Analysts and media keep having to note "unexpected" drops in hiring and growth because they never seemed to take into account the significant downside risks in this false recovery, either.
I'll try to keep that in mind -- about cocooning myself -- but, honestly, I'll probably forget before the next post.
And all that said -- public opinion and actual economic data seem to be falling to the level of my cocoon.
BTW: Britain's been in a double-dip since the beginning of the year. Europe as a whole is as well.
Flashback: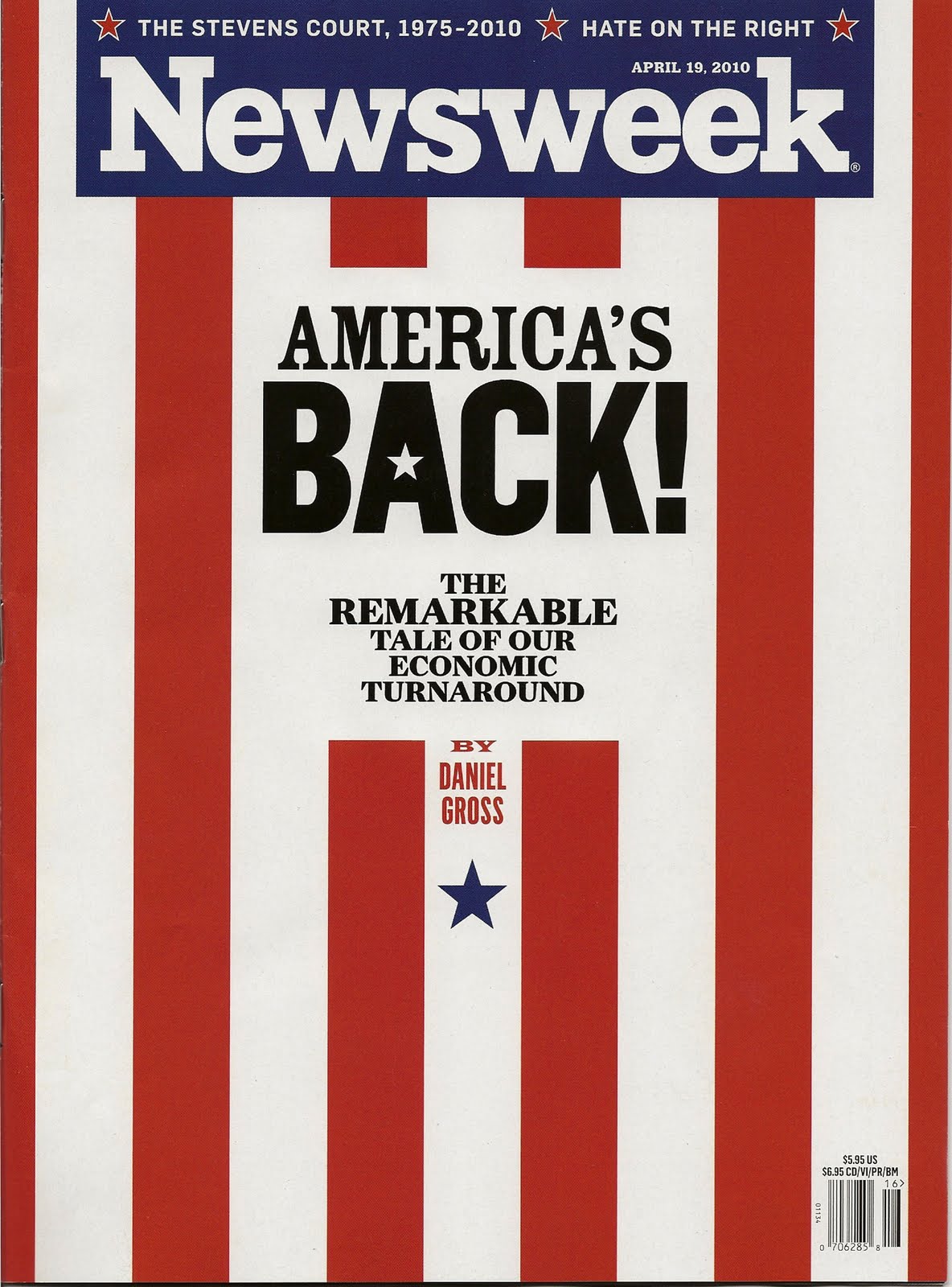 And... Well, people are catching up to me, anyway. Charlie Cook says this is going to be a hard election for Obama to win.
It's also pretty clear that, despite a ray of sunshine earlier this year, the economy isn't looking as bright today as it did in February and March. The global economic picture is depressing, with even the previously shining lights such as China, India, and Brazil experiencing slowdowns. The eurozone is in a recession that looks more deep than mild, and its sovereign-debt and banking crises are getting worse, not better. Domestically, there is cause for far more concern than would have been warranted at the beginning of this year. While the painful deleveraging process always dictated a slow recovery, economists are scrambling to revise their forecasts of economic growth to reflect the downward trend. The most frequently quoted number for gross domestic product is now 2 percent growth. Not that long ago, some forecasts had approached 3 percent. Unemployment is not expected to improve between now and the election. No incumbent wants to see an unemployment rate at 8 percent or higher. Franklin D. Roosevelt was the last to survive it in the Oval Office.

Of course, the economy was in a recession when Obama took the oath of office and worsened before he could possibly have done anything to turn it around. But it's equally true that every month a president is in office, he takes on a little more ownership of the situation he inherited, whatever it is. By the time the incumbent gets four years in, if things are getting better, he will get credit or the blame, deserved or not. Reminders that it all went to hell on a different president and party's watch doesn't change that.

If the economy is much different in October and November than now, it's more likely to be worse than better....

We are past the point where Obama can win a referendum election, regardless of whether it is on him or the economy.
His prescription for Obama is to go negative and poison Romney's image. It's the only play left to him.


posted by Ace at
02:40 PM
|
Access Comments