« Priorities
|
Main
|
Top Headline Comments 6-20-12 »
June 19, 2012
Overnight open Thread (6-19-2012)
What America Spends On Groceries
Well the good news is that we're spending a lot less than we did 30 years ago - from 13% of our income in 1982 to only 8% today. Which for normal people is a Good Thing - but of course must be a very terrible thing on the hand-wringing left.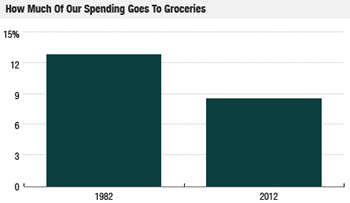 And the biggest reason we spend less is because most food - especially meat and dairy products - is far, far cheaper these days. In fact I'm pretty sure I could create a whole new diet craze based just on these newly cheap foods - Delicious AND Cheap!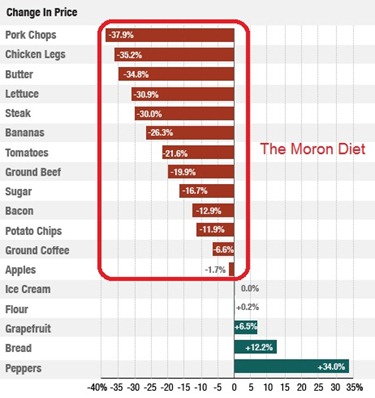 But, but, but doesn't this just mean that the ignorant sheeple American people aren't spending as much on fruits and vegetables today?! </concerned hand-wringing>
Nope - the percentage of food money spent on fruits and vegetables is virtually unchanged at 14.5%.
#Occupy Wall Street Fights the Patriarchy, Defends Child Fucking
Now you'd think that opposing the trafficking and prostituting of children would be the one thing that everyone could agree on - us, them, and even the aimless pseudo-hippie #Occutards. But you'd be wrong:
Whatever our opinions on other issues, we all agree that sex trafficking and the prostituting of children is an outrage and a tragedy. Thus, conference attendees included liberal, moderate and conservative politicians; progressive non-profit organisations; law enforcement groups; religious leaders; and (according to the conference website) "social services, medical providers, mental health, education, probation, and community-based organisations." In short: Everybody. Everybody, that is, except Occupy Wall Street, who somehow found a way to oppose the abolition of child sexual slavery
Why? Because it's just the uptight man keeping youthful sex workers from self-actualizing via renting out their orifices or something. That or it's the man and evil capitalism degrading young people by forcing them to lease out their orifices. Or both.
The protesters' main banner said "Fucking to survive is life under capitalism." This sums up the nearly incomprehensible cognitive dissonance at the core of the Occupy Oakland Patriarchy philosophy. They manage to hold two mutually exclusive thoughts simultaneously: 1. We are sex workers and proud of it, and there is nothing wrong with prostitution, so stop oppressing us with your prudish laws; And, 2. The only reason we are compelled to have this degrading and unpleasant profession is that capitalism forces people to exchange labour for money - only a total anti-capitalist revolution can put an end to prostitution.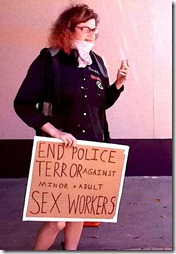 Neal Rauhauser's Master Plan Revealed
A lot of commenters have been confused by the bogus court actions of Brett Kimberlin and wonder why he keeps filing complaints and lawsuits that have absolutely no basis. Well his associate, Neal Rauhauser, basically revealed their master plan in tweets over a year ago. Here the legal process is the punishment.
"People engaged in provocative online conduct feel insulated; they're in the comfort of their own home, if they've engaged in a little bit of caution they may feel completely anonymous, and this emboldens them. Specifying the strategy we'll use to break their anonymity won't permit any mitigation on their part without adjusting their behavior, which counts as a win for us. We're dealing with people who have likely had no interaction with the court system beyond a traffic ticket; the potential for a pro se litigant to force them into expensive, long distance, lengthy, discovery laden litigation doesn't seem to cross their minds."

- Neal Rauhauser (aka "Stranded Wind"), Aug. 29, 2010
What's The Best Music To Torture With?
Well anything repeated often and long enough. I used to like steel drum music but after Hell Week as a pledge I could live an entire life devoid of steel-drums and be perfectly happy.
Guards at Guantanamo Bay tried to coerce inmates into talking with songs from Sesame Street played on repeat, according to a new Al-Jazeera documentary. (The Pentagon on Thursday acknowledged music has at times been used as a "disincentive," but "in a measured way" that did not amount to mistreatment or torture.) Past reports on "torture music" in the U.S. war on terrorism have described CIA and military interrogators using albums from Eminem and the death-metal band Deicide to break prisoners' resistance.

.Meanwhile, a 2008 article in the Guardian identified "I Love You" by the children's show character Barney as one of U.S. interrogators' preferred instruments of persuasion.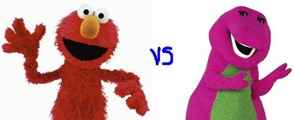 Oh Noes: Hebrew National Kosher Hot Dogs Not Actually Kosher?
Well that what a lawsuit alleges:
Hebrew National, known for its kosher meat products and tagline "We answer to a higher authority", now has to answer to a Minnesota court because of a lawsuit alleging that its products are not completely kosher.

The class-action lawsuit, filed by 11 individual consumers in May, accuses ConAgra Foods - Hebrew National's parent company - of several procedures that made the meat non-kosher, reported the American Jewish World. The plaintiffs argue that the firm AER, which did the meat processing and slaughtering for ConAgra, failed to meet the requirements needed to label Hebrew National products as 100% kosher; they also claim that AER fired or transferred employees who complained that the meat was non-kosher.
In this case the higher authority may end up being the FDA and the Minnesota Supreme Court.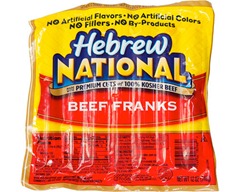 Here's a brand new UAV design from Lockheed Martin that could end up being the most efficient ever if it pans out. I like the 'Statue of Liberty' launch technique.
For anyone who's lived in an area where maple trees grow, you've probably seen these seeds falling from the trees. They're asymmetrical wings which spiral gently down, and can travel for a fair distance on the wind. Lockheed Martin has used this design with motor to allow for sustained flight, and software provides control. The whole vehicle spins, including the camera, but the operator sees a steady picture thanks to image processing. It's a radical design, and I think it looks pretty cool.
The Yahoo AoSHQ group. You know the way.
Braaak
.
Tonight's post brought to you by the Choom Gang: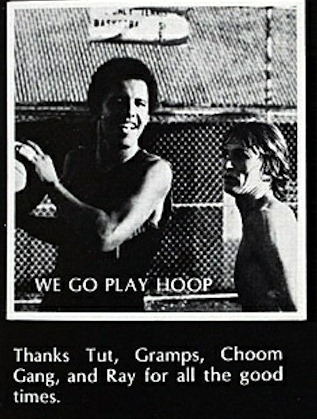 Notice: Posted by permission of AceCorp LLC. Please e-mail overnight open thread tips to maetenloch at gmail. Otherwise send tips to Ace.

posted by Maetenloch at
10:26 PM
|
Access Comments