« Breitbart Exclusive: President Who Barely Knew Terrorist Bill Ayers Spent 4th of July, 2005, At His Barbecue
|
Main
|
Top Headline Comments 6-5-12 »
June 04, 2012
Overnight Open Thread (6-4-2012)
That may be the consensus on the right based on some juicy quotes about his time as a lecturer at the University of Chicago Law School - quotes that I've even covered myself.
But John Steele Gordon of Commentary commits journalism and goes to the source - the dean of the law school while Obama taught there who also happens to be Gordon's cousin - and gets the straight scoop:
...The idea that Obama had lousy grades is demonstrably untrue. He graduated magna from Harvard Law, which means that he was at least in the top 15 or 20 percent of his class at HLS. Most of the exams are blindly graded. I don't want to argue about the relevance of grades, but the idea that they weren't very good is just not right.
To say that some professors hated him because he was unqualified is mystifying. His credentials (president of HLR and magna) are completely traditional law professor credentials. His classes were consistently popular. He spent relatively little time schmoozing with faculty or hanging out with them (and this, at least in retrospect, has made at least one conservative colleague speak ill of him), but this is different from him being unqualified.

Someone who says Obama is not smart is someone who hasn't met him. I'm completely confident you wouldn't like him if you met him and you would think him ideological and not warm and fuzzy, but I would be stunned if you didn't think he was smart.
Now I've always assumed that Obama was at least fairly intelligent - but never quite as brilliant as he's made out to be nor the genius he sees himself as. But he's been able to skate by in life based on his verbal glibness, his race, and people's willingness to imagine great qualities (including brilliance) on what is actually a blank slate. And that's made him lazy and arrogant about his intellect.
As Gordon points out a rigid ideology and limited knowledge of the world are enough to make functional idiots of even the smartest people. So at a certain point it's no longer relevant whether he is in fact a mega-brainiac or merely Biden-esquely borderline average - his polices are failures and his judgment is foolishly bad and smart or dumb that's more than enough reason to toss him out.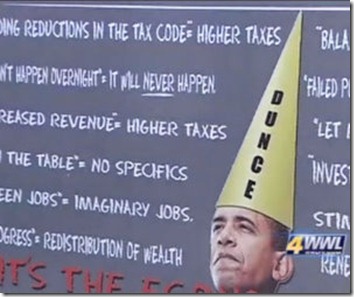 Most of the 'solutions' that members of the political class come up with to deal with the underclass are based on a kind of naive optimism. If only we give them the tools to better themselves, they'll take them up with alacrity. Problem is, unless those tools are in a canvas bag in the back of a locked white van, they're unlikely to show much interest.
Book Review: Aliens: Colonial Marines Technical Manual
If you've ever wondered how you would field strip the M41A Pulse Rifle, this book is for you:
This thing is detailed - frighteningly so. Even as a die-hard fan of the Aliens series, I am overwhelmed by the amount of information in Brimmicombe-Wood's book. If you've ever wanted to cosplay as Hudson, Hicks, or Vasquez, this book would serve as an excellent reference for making custom USMC armor and props.

I mean, if you absolutely must know what kind of ammunition an M41A Pulse Rifle uses ("10 millimeter explosive tip caseless. Standard light armor piercing round, why?"), then Aliens: Colonial Marines Technical Manual is for you. It contains expansive descriptions and blueprints of the UD4L Cheyenne dropship and the 'Conestoga'-class spaceships (The Sulaco), both featured in James Cameron's Aliens.
Thanks to Russ.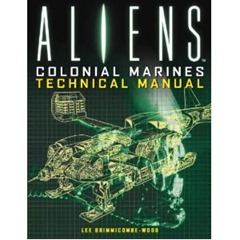 The Cosmopolitan Tongue: The Universality of English
Here's a fascinating article by linguist John McWhorter on why it's not so terrible if languages die out and why English is likely to stay the world's lingua franca for a long time.
And notice how daunting the prospect of Chinese as a world language is, with a writing system that demands mastery of 2,000 characters in order to be able to read even a tabloid newspaper. For all of its association with Pepsi and the CIA, English is very user-friendly as the world's 6,000 languages go. English verb conjugation is spare compared to, say, that of Italian-just the third-person singular s in the present, for example. There are no pesky genders to memorize (and no feminine-gendered tables that talk like Penelope Cruz). There are no sounds under whose dispensation you almost have to be born as a prerequisite for rendering them anywhere near properly, like the notorious trilly r? sound in Czech.
And how English itself is likely to mutate and split into new languages:
For example, most Americans pronounce disgusting as "diss-kussting" with a k sound. (Try it-you probably do too.) However, some people say "dizz-gusting"-it's easier to pronounce the g after a softer sound like z. Imagine a language with the word pronounced as it is spelled (and as it was in Latin): "diss-gusting." The group speaking the language splits into two groups that go their separate ways. Come back five hundred years later, and one group is pronouncing the word "diss-kussting," while the other is pronouncing it "dizz-gusting." After even more time, the word would start shortening, just as we pronounce "let us" as "let's." After a thousand years, in one place it would be something like "skussting," while in the other it might be "zgustin." After another thousand, perhaps "skusty" and "zguss." By this time, these are no longer even the same language.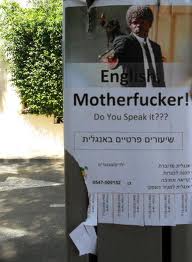 DEA Wants To Install License Plate Scanners on Interstates
"Everyone driving on Interstate 15 in southwest Utah may soon have their license plate scanned by the U.S. Drug Enforcement Administration. The DEA and two sheriffs are asking permission to install stationary license plate scanners on the freeway in Beaver and Washington counties. The primary purpose would be to catch or build cases against drug traffickers, but at a Utah Legislature committee meeting Wednesday, the sheriffs and a DEA representative described how the scanners also could be used to catch kidnappers and violent criminals. That, however, wasn't the concern of skeptical legislators on the Law Enforcement and Criminal Justice Interim Committee. They were worried about the DEA storing the data for two years and who would be able to access it."
Because drugs are such a problem that we must start down the path of a police state to fight them. I'm sure the data will only be used for drug cases and never ever abused or shared with other agencies. :roll:
Touching The Void author faces angry teenage Twitter mob
Apparently many of them blame his book for why they failed their English GCSEs. Them fail Inglish - thats unpossible!
It is a tale of sheer determination in the face of almost unbelievable adversity - a mountain climber left for dead after breaking his leg and tumbling into a crevasse.

Few who have read Joe Simpson's brilliant book Touching the Void, or seen the 2003 documentary of the same name, remain unmoved by the author's bravery and incredible will to survive. 

But the 1988 work appears to have struck an entirely different chord with dozens of teenagers tasked with studying it for their GCSE English literature exams.
And Joe Simpson didn't drag his body down an entire mountain just to hear bunch of semi-literate teenagers whine about his story.
But the student hit back writing: 'i am a student who learn english; but you are a stupid who fell down on the mountain.'

Another student wrote: 'Your book is s*** and you should feel bad.'

...But by Wednesday night the author appeared to be getting more than a little hacked off: 'A lovely day of children writhing in their hellish hormonal middens . good night vile innocents may you all seethe in bilious acid pus ...'

And yesterday he declared: 'Ok bored of this now so I'll either stop twitter or block all school kids - shame on the good ones - but the loathsome scroats can sod off!'
In fact his book is excellent and in a rare occurrence the movie is just as good. If the unhappy students couldn't find something enjoyable in it, then they're just retarded scroats.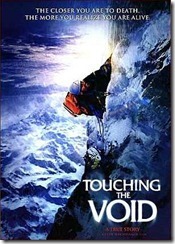 What It's Like To Watch Porn For A Living
I know it sounds like a dream job for some of you but just wait until it's Wednesday afternoon and you've had to watch and evaluate Midget Gang Bangs 1 through 43 and there's still another twenty to go.
I watch porn for a living. More specifically, I manage a proprietary database owned by a porn company, making schedules for cable porn. My job is to watch movies and decide whether we're going to buy them, then write titles and synopses, and put everything into a schedule with plenty of variety. There are surprisingly strict rules for all those things.

...The rules for titles are really involved - there are a lot of words you can't say on TV. We have a whole folder at work containing all the rules. You can't say cock, so I'll say something like "big weiners" or "12-inchers." You can't say pussy, so I'll say "pink." I have to really have my finger on the pulse of what the current sex slang is. Lately I've been using "handy-j" a lot, for hand-job. Basically the goal is to have the title be as explicit as possible without breaking any rules. I prefer titles that clearly explain what happens in the film - like, say, "Horny Girls Having Sex."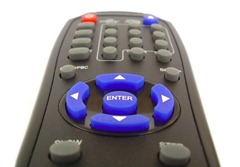 The Yahoo AoSHQ group. Bla bla bla.
And don't forget about the Job Bank.
And my twitter thang.
Tonight's post brought to you by Namath: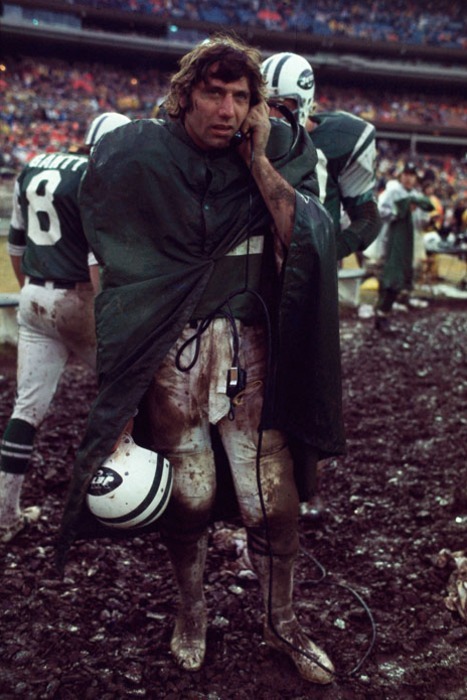 Notice: Posted by permission of AceCorp LLC. Please e-mail overnight open thread tips to maetenloch at gmail. Otherwise send tips to Ace.

posted by Maetenloch at
09:46 PM
|
Access Comments