« Obama's Praetorian Guard (Media Battalion) Thinks They Have Found Romney's Solyndra
|
Main
|
Judge Milan Smith Has Had It With the Ninth Circuit's Environmental Cases »
June 03, 2012
Sunday Morning Book Thread 06-03-2012: [OregonMuse]
Good morning, 'rons and 'ettes, it's time once again for the Sunday Morning AoSHQ Book Thread. (applause)Hooray!(/applause)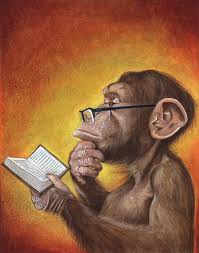 Here in Oregon, you cannot legally purchase certain hair-cutting instruments unless you are certified by the state, that is, unless you obtain a beautician's license. Let me repeat that in case you missed it: without a beautician's license, you cannot buy hair clippers in Oregon. I am not making this up. I had this on my mind earlier this week when I started reading The Law by Frederic Bastiat (even though the link is to Amazon, it's available for free all over teh interwebs). It's one of those books that I've always wanted to read, but have never gotten around to, at least until now. The Law is a truly masterful exposition of the nature of law, the boundaries of law, how it should be used, and what happens when it is misused. All conservatives should read this book. All liberals should read this book, too, for that matter. They might learn something. Of course, I can think of more than a few conservatives who might learn something by reading it, too. When George Bush famously said "when people are hurting, government has got to move", didn't you just cringe? I mean, great googly moogly, the man was supposed to be this evil, right-wing fanatic. Only he sounded just like FDR.
This book will make you sad. This book will make you mad. Bastiat says that the only thing law can reasonably hope to do is prevent, by the threat of force, injustice of one person to another. And that's it. It can't promote anything, it can't reward this or that group, it can't make better people, and any attempts to do so will only create more injustice than they purport to remedy. The way we do legislation these days is so completely removed from what the law should be, even in conservative policy. Here in the 21st century, we are so far removed from the ideal set forth by Bastiat in this book, I just can't imagine what the road back to fiscal and legislative sanity is going to look like.
Incidentally, Bastiat says that the country that best exemplifies the proper use of law is the United States of America (he wrote this in 1850), although he goes on to say the U.S. does have two black marks against it, namely slavery and tariffs. Given that the collection of tariffs was the original constitutional means for the federal government to raise operational funding, I wonder what he would consider a reasonable, i.e. just, alternative?

Books by morons for morons
Markham S. Pyle has co-authored a Titanic book that doesn't look like your typical Titanic book. When That Great Ship Went Down: The Legal and Political Repercussions of the Loss of RMS Titanic details how progressive politics on both sides of the Atlantic corrupted the investigations of the tragedy.
From a review:
What sank the Titanic? Its builders' belief that, when it came to building ships, "the Science Was Settled". And, as this cool reassessment of the US and British Titanic enquiries shows, politicians and regulators in 1912 were just as bad as the current lot: they had a progressive political narrative to push, and their own secrets to hide...
This book is also available on print-on-demand.
Sabrina Chase wants me to mention her book, The Long Way Home which is the first of her 'Sequoyah' trilogy.
From Amazon:
Webspace pilot Moire Cameron is one of the best--but even she can't fly her way out of a catastrophic drive failure that triggers a time-dilation bubble. Left suddenly eighty years out of date, she is on the run in a world she no longer knows, caught in the middle of a human-alien war while agents of Toren hunt her for the information only she has--the location of the pristine world of Sequoyah.
I'm enjoying a book I've mentioned before, The Warrior of God by George Milonas, wherein the ancient forces of Good and Evil are set loose in the modern world. Imagine, if you will, a book written by ace after binging on Valu-Rite/Pine-Sol martinis, and that's this book. After all, where else would you see The Barbed Cock of SatanTM putting in an appearance in the very first chapter?
George has also authored a novel of the zombie apocalypse, My Last Testament
As always, book thread tips may be sent to aoshqbookthread@gmail.com
Hopefully, you all have been reading some good stuff this week.


posted by Open Blogger at
11:10 AM
|
Access Comments