« So, Why Does Tom Barrett Keep Releasing Internals
|
Main
|
Top Headline Comments 5-25-12 »
May 24, 2012
Overnight Open Thread (5-24-2012)
If you want to go visit the International Space Station these days, the only way is through Baikonur. In fact Russia and China are the only countries currently that are capable of launching humans into orbit.
Baikonur, Russia's primary space launch facility since the 1950s, is the largest in the world, and supports multiple launches of both manned and unmanned rockets every year. With the U.S. manned space program currently on hold, Baikonur is now the sole launching point for trips to the ISS.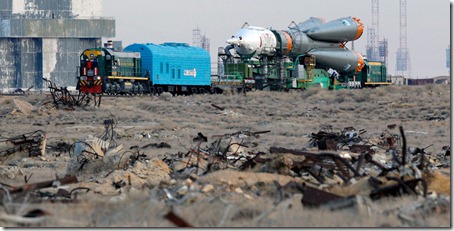 But before you get too depressed the good news is that privately-owned SpaceX's Falcon 9 rocket was successfully launched on Wednesday and is on track to dock at the ISS tomorrow and deliver supplies.
And if you were wondering why it's taking so long to get there, well the answer is that all approaching ships must pass a series of tests:
No craft is allowed near the ISS without a battery of tests to show that the crew is in control and the capsule won't crash into the station, so the flight will be marked by a series of such demonstrations by SpaceX, such as testing the Dragon's GPS system and showing off its ability to veer away from the station if the docking procedure were to go awry.

...As the capsule moves closer to the station, the tests come faster. The laser-radar range finding needs to be tested, as does the capsule's ability to accelerate and brake on command. As it passes these tests, the SpaceX capsule is allowed to go to incrementally closer hold points. Finally, the Dragon will be allowed to enter the hallowed Keep Out Sphere, an imaginary circle drawn 566 feet around the station. Dragon will stop at just 98 feet from ISS, hold, and-if the final docking is given a "go"-proceed to just 32 feet from the fragile, irreplaceable space station.
And Scotty has finally made it into space. Longtime ONTers will also know why he had to use a hand double during transporter scenes.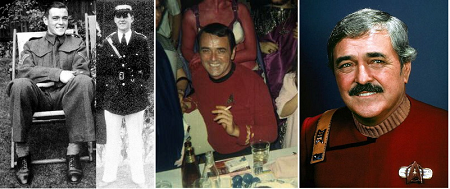 The whole Brétt Kěmberlin episode is no joking matter so please don't make it any easier for BK to find a pretext to sue ace by making gratuitously nasty comments about him:
Now, when he eventually does sue me, I am of course counterclaiming for everything he might still have, as well as having a special master appointed to keep track of any payouts to him from his, um, charities, so that any judgment is satisfied (and not evaded, as a previous victim judgment was).

But understand this: I am going to be sued, and my life is going to be one of constant harassment and intimidation and fear.

Please do not put me in a worse position than I've chosen to be for the sake of some silly blogwar joke.

This is not a blogwar. This is not Amanda Marcotte. Amanda Marcotte does not write lists of people to be murdered.
Liberals Choose More Conservative Names?
And conservatives choose trendier ones according to BabyNameWizard.com:
Styles of baby names, it seems, are nearly as different in various parts of the country as voting habits. "There is an enormous red state and blue state divide on names," says Laura Wattenberg, founder of BabyNameWizard.com and author of The Baby Name Wizard, which claims to be "the expert guide to baby name style."

But this doesn't play out the way you might expect. More progressive communities, Wattenberg says, tend to favor more old-fashioned names. Parents in more conservative areas come up with names that are more creative or androgynous.
But later she offers an explanation for the difference:
The reason for more outlandish-sounding names cropping up in conservative quarters is simple, Wattenberg says. Women in red states tend to have their first children earlier than women in blue states. A 23-year-old mom is more likely to come up with something out of the ordinary than one who is 33.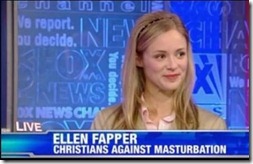 6 Ridiculous Lies You Believe About the Founding of America
Well not so much 'lies' as fibs and misinformation that live on because they make a much better narrative-compatible story.
There's a pretty important detail our movies and textbooks left out of the handoff from Native Americans to white European settlers: It begins in the immediate aftermath of a full-blown apocalypse. In the decades between Columbus' discovery of America and the Mayflower landing at Plymouth Rock, the most devastating plague in human history raced up the East Coast of America. Just two years before the pilgrims started the tape recorder on New England's written history, the plague wiped out about 96 percent of the Indians in Massachusetts.

In the years before the plague turned America into The Stand, a sailor named Giovanni da Verrazzano sailed up the East Coast and described it as "densely populated" and so "smoky with Indian bonfires" that you could smell them burning hundreds of miles out at sea. Using your history books to understand what America was like in the 100 years after Columbus landed there is like trying to understand what modern day Manhattan is like based on the post-apocalyptic scenes from I Am Legend.
And then there's epic story of Squanto who much more than just some helpful local guide:
Squanto had been kidnapped from Cape Cod as a child and sold into slavery in Spain. He escaped like the boy Maximus he was, and spent his better years hoofing it west until he hit the Atlantic Ocean. Deciding that swimming back to America would take too much time, he learned enough English to convince someone to let him hitch a ride to "the New World." When he finally got back home, he found his town deserted. The plague had swept through two years before, taking everyone but him with it.

And yeah yeah I know that Iron Eyes Cody wasn't really an indian either.
High tech for consumers sure was expensive back then. Now most of us carry video cameras in our pockets capable of broadcasting an event for about the same price.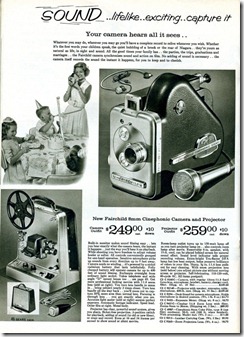 Garrett McNamara, a 44-year-old Hawaii pro surfer caught this wave off the coast of Nazaré Portugal in November 2011. It was 78 feet high and the Guinness Book of World Records has confirmed this is a new record for the largest wave ever surfed.
"The government of a Middle Eastern state is recruiting a senior torturer to work in a well-equipped prison. Our ideal candidate would be prepared to inflict extreme pain and suffering. Candidates will be expected to inspire a small but enthusiastic team."
Well with all the régimes falling in the middle east it's no surprise that there's been a shakeup in the excruciation industry as well. But in chaos there's always opportunities opening up for go-getters who aren't squeamish and are willing to learn new skills.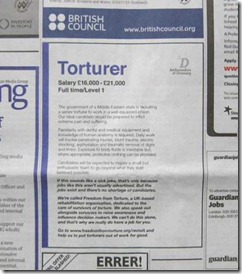 Yahoo group. That is all.
And my Twitter spew.
Tonight's post brought to you by my pre-paid funeral plan: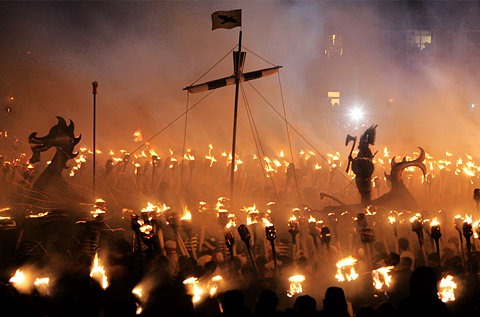 Notice: Posted by permission of AceCorp LLC. Please e-mail overnight open thread tips to maetenloch at gmail. Otherwise send tips to Ace.

posted by Maetenloch at
10:14 PM
|
Access Comments