« Kitty Genovese and the Conservative Media
|
Main
|
Top Headline Comments 5-23-12 »
May 22, 2012
Overnight Open Thread (5-22-2012)
It Came From The Senate: Rise of the Filibuster
Here's a cool little chart showing the rise of the filibuster (and cloture votes) over time.
And what really stands out is the fact that regular filibusters are a very recent phenomenon - with the vast majority happening since the 1975 rule change reducing the cloture requirement from 2/3 to 3/5.
And note that 'filibusters' these days are really just mere filibuster threats - since no one actually stands and talks for 21 hours anymore - which I view as a form of pansy-ass cheating.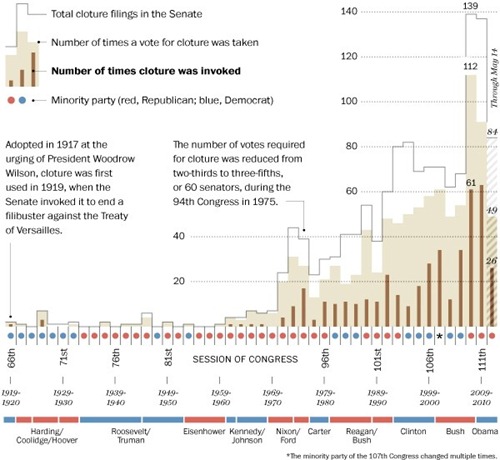 Interestingly the filibuster itself was a historical quirk of the rules never envisioned by the founders:
In 1806, the Senate, on the advice of Aaron Burr, tried to clean up its rule book, which was thought to be needlessly complicated and redundant. One change it made was to delete something called "the previous question" motion. That was the motion senators used to end debate on whatever they were talking about and move to the next topic. Burr recommended axing it because it was hardly ever used. Senators were gentlemen. They knew when to stop talking.

That was the moment the Senate created the filibuster. But nobody knew it at the time. It would be three more decades before the first filibuster was mounted - which meant it was five decades after the ratification of the Constitution. "Far from being a matter of high principle, the filibuster appears to be nothing more than an unforeseen and unintended consequence of the elimination of the previous question motion from the rules of the Senate," Bondurant writes.
Is Regents of the University of California v. Bakke (1978 ) why Barry became a Kenyan?
Bookworm has a theory on why Obama suddenly turned into a Kenyan when he started applying to colleges and stayed one when he began publishing books.
Now that we know that Obama marketed himself to publishers as a Kenyan, though, we're beginning to suspect that the papers hide, not only academic mediocrity, but the same Kenyan identity Obama was using to market himself in the publishing world. The question, of course, is why would Obama pretend to be African? After all, when it came to college admissions, wasn't being black good enough for affirmative action purposes?

Obama's problem, though, was that he came of age at a very specific time in the annals of affirmative action. To appreciate this, you have to know that Obama, who graduated from high school in 1979, must have started looking at colleges in 1978.

When it comes to college admissions, 1978 isn't just any year. It's a very special year. It was the year that the Supreme Court decided Regents of the University of California v. Bakke (1978 ) 438 U.S. 265.
Bakke is the case where the Supreme Court narrowly ruled that pure race-based admissions were unconstitutional. And for a year or three afterwards the entire college affirmative action structure was thrown up in the air.
With that decision, Obama, who was a self-confessed slacker in high school, suddenly lost his e-ticket to a good college. He couldn't know then (nor would it have mattered) that the various concurrences in this deeply divided opinion would eventually open the door to colleges and universities making race a "factor" in admission, so much so that this "factor-ness" eventually created a whole new quota system.

My best guess is that, denied an opportunity to use quota systems to parlay a lousy academic record into a quality college admission, Obama searched around for other means of bypassing his academic failings. It was this search that led him to announce that he was Kenyan.
When the going gets tough, the clever become 'the other'. Which particular flavor depends on how high your cheekbones are and how dark your skin is. And how little integrity you have.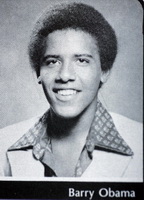 Letter To a Son on His Marriage
You've heard all the jokes that have been rousted around by all the "unhappy marrieds" and cynics. Now, in case no one has suggested it, there is another viewpoint. You have entered into the most meaningful relationship there is in all human life. It can be whatever you decide to make it.

Some men feel their masculinity can only be proven if they play out in their own life all the locker-room stories, smugly confident that what a wife doesn't know won't hurt her. The truth is, somehow, way down inside, without her ever finding lipstick on the collar or catching a man in the flimsy excuse of where he was till three A.M., a wife does know, and with that knowing, some of the magic of this relationship disappears. There are more men griping about marriage who kicked the whole thing away themselves than there can ever be wives deserving of blame.
You know better than many what an unhappy home is and what it can do to others. Now you have a chance to make it come out the way it should. There is no greater happiness for a man than approaching a door at the end of a day knowing someone on the other side of that door is waiting for the sound of his footsteps.

Love,

Dad


P.S. You'll never get in trouble if you say "I love you" at least once a day.
You'll have to follow the link to find out who the father and the son were.
11 Obscure Regional Phrases We All Should Start Using
Well the only one I can actually recall hearing is whoopity scoot.
2. Feel Like a Stewed Witch
In much of the South, after a rough night's sleep or a little too much hooch, you might wake up, stretch, rub your head and declare that you feel like a stewed witch, a wonderful phrase that means pretty much exactly what it sounds like: pretty icky. A variation on this theme is to feel like a boiled owl.
6. Democrat Hound
In parts of New England, calling someone a democrat hound suggests he's an otherwise intelligent animal who has taken up the wrong scent, like when a rabbit hound chases a fox.

Turns Out Prolonged Low-level Radiation Exposure Has Little Risk
"A new study from MIT scientists suggests that the guidelines governments use to determine when to evacuate people following a nuclear accident may be too conservative. The study (abstract), led by Bevin Engelward and Jacquelyn Yanch and published in the journal Environmental Health Perspectives, found that when mice were exposed to radiation doses about 400 times greater than background levels for five weeks, no DNA damage could be detected. Current U.S. regulations require that residents of any area that reaches radiation levels eight times higher than background should be evacuated. However, the financial and emotional cost of such relocation may not be worthwhile, the researchers say."
But, but, but I was told that all radiation was deadly and caused immediate mutations.
And the occasional super-power - which is why I'm thankful for above-ground nuclear testing in the 50's which gave all the men in my family incredible mega-bladders.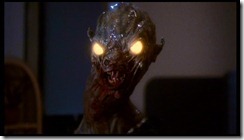 Anthropologists working in the south of France believe they have discovered the oldest example of cave art on a 1.5 metric ton block limestone.

The carvings date back to 37,000 years ago in the areas of Abri Castanet and Abri Blanchard - both sites where some of the earliest examples of mankind living in the European continent have been discovered.
And what could be so important to early men that they would journey into dark bear-and-lion-infested caves to carve and paint rocks? Well keep in mind that these were men after all:
Those of a weak disposition look away now, as one painting, showing a circle with an attachment, is believed to depict a lady's sexual organs.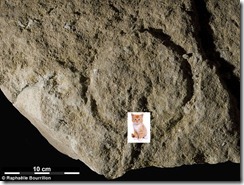 And for some more modern stone pr0n - check out the newest Canadian currency.
Man Steals Own Bicycle Back After Spotting it on Craigslist
So someone stole Danny Lesh's bike and the next day he found it listed on Craigslist. The police wouldn't help him so he set up a little sting himself:
After haggling over the Craigslist price, Lesh says, he asked for a test ride. The vendor agreed, and Lesh pedaled around the block back to the waiting cab. He tossed the Cannondale in the trunk and rode off. The vendor called about half an hour later, demanding Lesh return the bike and threatening to notify the police himself, though it appears that call never materialized.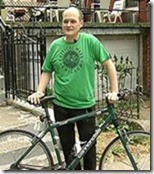 A friend of mine in L.A. once had similar situation happen to him. He sold a motorcycle to a guy and dutifully mailed in the DMV change-of-owner form. But the buyer never registered the bike and then started regularly getting parking tickets all over Studio City which all came to my friend since he was still the owner of record.
Well after a few months of fighting the DMV and courts over the tickets, he noticed a pattern in where and when the tickets were being issued. So he and his brother began prowling the area keeping an eye out for the bike. And sure enough after a few days they finally found it - parked illegally of course. So they rolled it up right into their truck and took it home. And they never heard another word from the guy or the police.
The Yahoo AoSHQ group. You know the way.
Braaak
.
Tonight's post brought to you by Liberal Logic: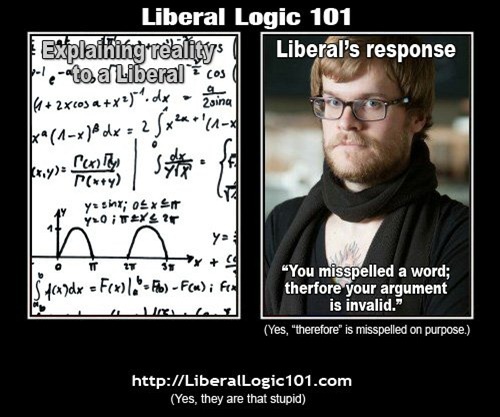 Notice: Posted by permission of AceCorp LLC. Please e-mail overnight open thread tips to maetenloch at gmail. Otherwise send tips to Ace.

posted by Maetenloch at
10:03 PM
|
Access Comments