« Instant Fap Hit
|
Main
|
Top Headline Comments 5-22-12 »
May 21, 2012
Overnight Open Thread (5-21-2012)
Barack Hussein Obama - International Man of Mystery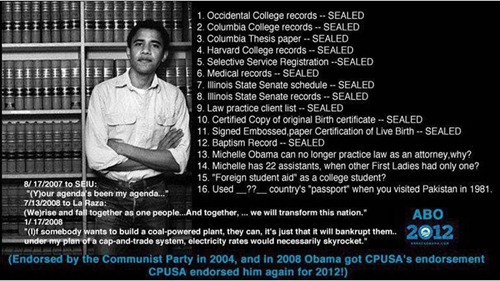 What - you expected to know as much about the life of our current president, Barack Obama, as you do about the lives of Sarah Palin, Mitt Romney, Joe the Plumber and now George Zimmerman?!? Well the media has a term for that...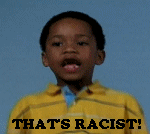 And oh yeah: Barack Obama's biographical brief was edited repeatedly over 17 years. And guess when his birthplace finally got changed from Kenya to Hawaii? Hint: It rhymes with 'residential erection'.
Yeah me neither. But NASA climate scientist Jay Zwally predicted back in 2007 that it'd be gone by now:
This week, after reviewing his own new data, NASA climate scientist Jay Zwally said: "At this rate, the Arctic Ocean could be nearly ice-free at the end of summer by 2012, much faster than previous predictions."
Well here's a current chart of the 'ice-free' Arctic ice. Note that the ice extent is right on average for this time of year.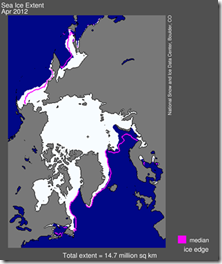 It was 20 years ago that Johnny Carson did his final show and sadly he's slowly being forgotten as those who had personal memories of him pass on. Bill Katz who worked for him reminisces:
Many say that Johnny did political humor, but he really didn't. He did "politician" humor, poking fun at the gents with titles in front of their names, but never getting seriously involved in issues. To this day I don't know whether he was a Democrat or a Republican, or neither. He never championed causes on the show.

...Johnny went through the sixties, seventies, and eighties, but we identify him with none of those decades. He was a national comedian who worked over the years, through convulsive change, but never went out of fashion.

...He was one of the most disciplined men I've ever met...if only in his work habits. If we were in the middle of a staff meeting at a certain point in the afternoon, he'd look at his watch and say, "I've got to do the monologue." And he'd get up and leave. Just a few hours later we'd be taping, and all we'd see on Johnny's cue cards were key phrases. He'd memorized the jokes. He only needed a few reminders.

He took seriously the very tough business of comedy. If you don't think it's hard, try making someone laugh for an hour, intentionally, and with your clothes on. Then do it five nights a week.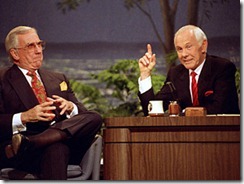 Belly Dancing Channel Banned In Egypt
The Arab Spring in action:
Egypt's vice police on Thursday arrested the owner of a belly dancing TV station on suspicion of operating without a license, inciting licentiousness and facilitating prostitution, a security official said.

The station, ElTet, broadcasts videos 24 hours a day of scantily clad belly dancers giving sultry performances to live in-studio music. Available on satellite TV for more than a year, the station has gained a dedicated following, in part because it shows a quintessentially Egyptian art form that has grown increasingly inaccessible for many people in the country, having been largely relegated to expensive clubs and hotels as the country has grown more conservative in recent few decades.

.Early Thursday, Egyptian vice police raided an apartment in central Cairo where the station's owner, Baligh Hamdy, had been running the operations and recording most of the videos, the security official said. Police confiscated tapes and video equipment and arrested Hamdy.
Yes I'm guessing those tapes will be examined very, very closely until they wear out. And here's a taste of what you won't be seeing no more:
Apparently Yankee Candle is targeting a new demographic with its new line of Man Candles. Hell these all sound pretty good to me - now if they could just come up with a Beer and Steak candle, that would be awesome.
And if you want a discount, go here.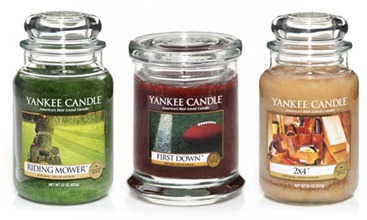 In France Even the Strippers Go on Strike (NSFW)
Hey everyone else does - so why not the strippers?
Because they only earn 2,000 Euros a month, writes Alain Beuve-Mιry, the dancers of the Crazy Horse, sporting names such as Liv Mee Not, went on strike on Tuesday. However, by Friday, they had returned to work.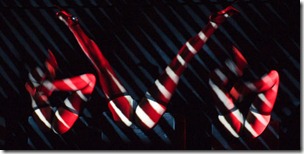 The Yahoo AoSHQ group. Bla bla bla.
And don't forget about the Job Bank.
And my twitter thang.
Tonight's post brought to you by Enigma: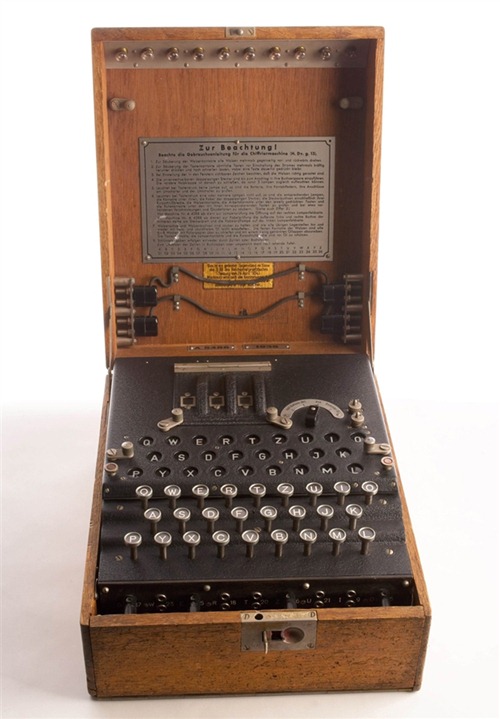 Notice: Posted by permission of AceCorp LLC. Please e-mail overnight open thread tips to maetenloch at gmail. Otherwise send tips to Ace.

posted by Maetenloch at
09:45 PM
|
Access Comments