« Make a Pinhole Camera and Go Outside and Look at the Sun Right Now
|
Main
|
Top Headline Comments 5-21-2012 »
May 20, 2012
Overnight Open Thread (5-20-1012)
Fair warning - Wednesday is the third anniversary of the Infamous Memorial Day ONT. So gird your loins and start preparing your cocktails. And alibis.
Also: Dragon currently eating the Sun. As long as you have made the proper sacrifices there's no need to be alarmed.
Well based on this chart the answer seems to be September.
And after doing a little advanced calendar math it's clear there's a whole lot of getting' jiggy going on around Christmas. And Easter weekend.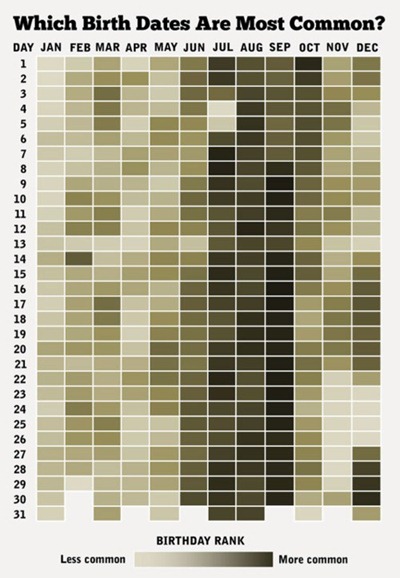 (thanks to Dan Collins)
Because Yakkety Sax makes everything more entertaining.
Because it's a sign of conspiratorial thinking and the inability to take responsibility within a culture:
The rise of anti-Semitism is a sign of widespread social and cultural failure. ...Societies that tolerate anti-Semitism take a fateful step toward the loss of both freedom and prosperity. People who think "the Jews" run the banks lose the ability to understand, much less to operate financial systems. People who think "the Jews" dominate business through hidden structures can't build or long maintain a successful modern economy

Jew hatred isn't more stupid or more wicked than other forms of racial and religious hatred. The anti-black bigot is as delusional as the Jew hater; hatred and prejudice of all kinds corrode the intelligence and degrade the spirit of everyone who suffers from them. But Jew hatred is more disempowering and self-defeating than most other kinds of hate because it involves not only negative emotions about a group of people but a deeply false set of ideas about how the world works.

...The baffled, frustrated and the bewildered seek a grand, simplifying hypothesis that can bring some kind of ordered explanation to a confusing world; anti-Semitism is one of the glittering frauds that attract the overwhelmed and the uncomprehending.
The (re)rise of Jew hatred in Europe again does not bode well for its future.
GAO: RECOVERABLE OIL IN COLORADO, UTAH, WYOMING "ABOUT EQUAL TO ENTIRE WORLD'S PROVEN OIL RESERVES" COMBINED: "And yet the Obama administration believes the future lies is in algae and exploding Chevy Volts."
Unshocker: Diversity Training Doesn't Extinguish Prejudice - It Promotes It
A study of 829 companies over 31 years showed that diversity training had "no positive effects in the average workplace." Millions of dollars a year were spent on the training resulting in, well, nothing. Attitudes - and the diversity of the organizations - remained the same.

It gets worse. The researchers - Frank Dobbin of Harvard, Alexandra Kalev of Berkeley, and Erin Kelly of the University of Minnesota - concluded that "In firms where training is mandatory or emphasizes the threat of lawsuits, training actually has negative effects on management diversity."

Which shouldn't come as a surprise, actually. Anybody who has ever been scolded is familiar with the tendency to rebel against the scolding.

But it's deeper than that. When people divide into categories to illustrate the idea of diversity, it reinforces the idea of the categories.

...Categories are dehumanizing. They simplify the complexity of a human being. So focusing people on the categories increases their prejudice. ...Instead, train them to do their work with a diverse set of individuals. Not categories of people. People.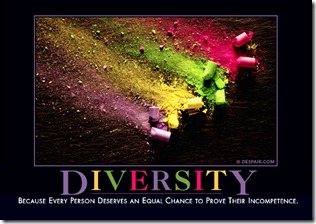 11 Movies Every Guy Needs to See
Sure you can quibble over the movies left out but these 11 certainly make a good base to start with. Not just because they're all awesome movies but if you haven't seen them you're also missing out on an incredible number of quotes and cultural references.

7 of the Best Fast Food Jingles from the 70s
Here's an antique Spanish 3-barreled revolver that fires 6.35mm cartridges. You get 18 shots before you have to reload.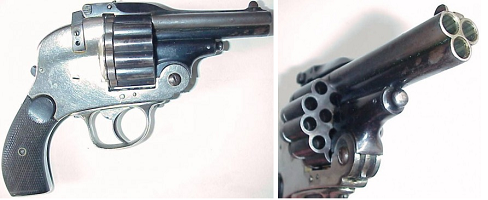 Need Some Bird Cage Liner Delivered Weekly For Free?
Then go here - it don't cost nothing. And it wasn't like it had a higher use.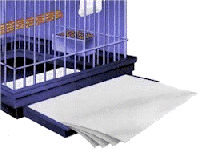 70-Year-Old Virgin Is Ready to Give It up
Cabaret singer Pam Shaw said she has always been too busy working to find a man.

And even though she sings under the saucy name The Sexational Pam - and has rubbed shoulders over the years with sex symbols of the time like Tom Jones and Roger Moore - she has never hopped between the sheets.

Pam explained she does not believe in sex before marriage. And as she has stayed single there was no question of losing her virginity.

But she said: "Now's the time. I'm ready to take the plunge for the right bloke.

"My standards are still very high, though. I'm hoping to bag a tall, dark and handsome millionaire.

"I feel I am ready to give marriage a go and maybe go to bed with a man. You are never too old for anything. Just look at Joan Collins."
Maybe you could be the 'lucky' guy...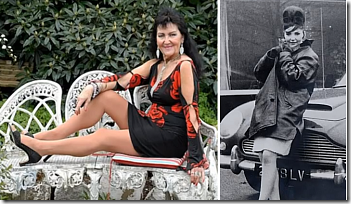 Weekly AoSHQ Commenter Standings
Top 10 commenters:
1 [692 comments] 'Niedermeyer's Dead Horse' [97.13 posts/day]
2 [487 comments] 'Vic'
3 [325 comments] 'Robert'
4 [302 comments] 'AllenG (Dedicated Tenther) Channelling Breitbart'
5 [287 comments] 'ThePrimordialOrderedPair'
6 [270 comments] 'toby928?'
7 [250 comments] 'the new, improved arhooley -- now with 10% more cynicism!'
8 [244 comments] 'wheatie'
9 [243 comments] 'Soothsayer'
10 [237 comments] 'logprof'

Top 10 sockpuppeteers:
1 [44 names] 'Billy Bob, pseudo-intellectual' [6.18 unique names/day]
2 [43 names] 'Scobface'
3 [41 names] 'toby928?'
4 [33 names] 'andycanuck'
5 [33 names] 'Cicero'
6 [31 names] 'union fail: money down the drain and out of Obama's pockets'
7 [30 names] 't-bird'
8 [30 names] 'Newsweek'
9 [28 names] 'garrett'
10 [27 names] 'this one time at hobo camp...'
The group. Yeah.
Where it's at - the Twitter
Tonight's post brought to you by Vegas '55: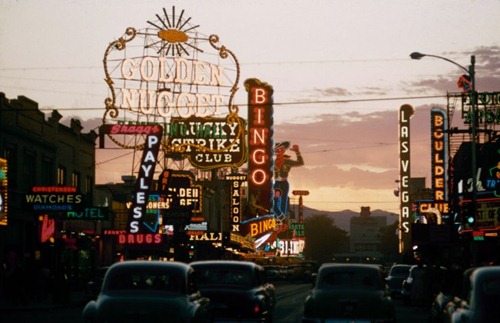 Notice: Posted by permission of AceCorp LLC. Please e-mail overnight open thread tips to maetenloch at gmail. Otherwise send tips to Ace.

posted by Maetenloch at
09:35 PM
|
Access Comments