« Nebraska and Indiana
|
Main
|
A Wisconsin Map To Dream A Wonderful Dream Upon (If You're Scott Walker) »
May 16, 2012
Overnight Open Thread (5-16-2012)
Communism vs. Capitalism in Pictures
PJ O'Rourke once remarked on flying into East Germany that you knew an economic system was terrible when its failure was visible even from 25,000 feet.
Well here are some photos of scenes from East Germany under communism and then later under capitalism. Everything looks a bit brighter and even the trash seems more upscale.
I also highly recommend O'Rourke's essay "What Do They Do For Fun in Warsaw?" based on his 1986 visit to Poland - no one snarked on communism like PJ.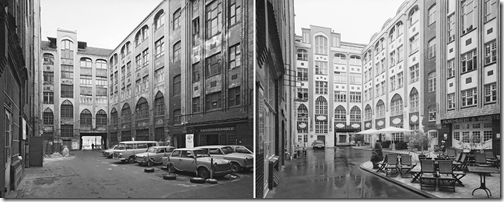 And see if you can guess what economic system these photos came from?

Trick question - both are of modern-day Detroit which has been under the rule of Democrats for almost a century.
Remember When Blowing An Agent's Cover Mattered?
Well me too - but I guess it's different when a Democrat is in the White House and their polls are a bit low:
The leaks about the operation from the American side have infuriated British intelligence officials, who had hoped to continue the operation. The leaks not only scuttled the mission but put the life of the asset in jeopardy. Even CIA officials, joining their MI5 and MI6 counterparts, were describing the leaks as "despicable," attributing them to the Obama administration.
And thanks to the gutless cocksuckers at Wikileaks an Iranian man who may or may not have been an Israeli spy was identified and executed by the government there:
Iran may have used a secret cable published by whistleblower website WikiLeaks to target and hang an alleged Israeli spy.

The disturbing development emerged after the alleged spy, kickboxer Majid Jamali Fashi, was executed in Tehran on Tuesday for assassinating an Iranian nuclear scientist in 2010.

Although WikiLeaks redacted the name of the intelligence source on a leaked US diplomatic cable, it published a description of him as 'a licensed martial arts coach and trainer', writing from Azerbaijan.

According to a report yesterday, Fashi, 24, had visited Azerbaijan for a kickboxing tournament just days before the cable was sent.

Experts said they believe the US Embassy document could have raised Iranian suspicions.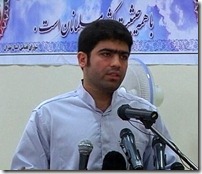 Well all of these ideas are pretty clever but the bust-enhancing 'wine rack' is pure genius.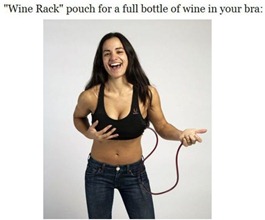 Coffee shop provides Coffee, paternity tests, urine tests, notary, and tax prep
Camden, NJ's City Coffee has managed to thrive, despite the retail mass-collapse in Camden's city center. The coffee shop's secret is to offer every conceivable service. So in addition to coffee and pastries, you can also get a urine test, a paternity test, financial planning, tax prep, a studio photo-portrait, and, soon, a specialist cleanup service for landlords whose houses have been rented by compulsive hoarders. The counter-staff also serve as unofficial fixers for local lawyers, because all the judges and clerks eat there
Well if they also offered dry-cleaning and chakra release, it'd be my one-stop destination.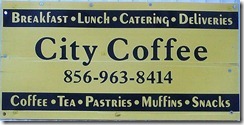 Best Version of Ode to Joy Ever?
If you're into Ludwig Van even a bit, you'll enjoy this version performed by a 10,000 member (!) amateur choir from Osaka, Japan. The real magic starts at the 6:40 mark.
I only knew of him as a famous hair dresser but that apparently was just one facet of his life:
A veteran of Israel's 1948 War of Independence, Sassoon also had a lifelong commitment to eradicating anti-Semitism. In 1982, he established the Vidal Sassoon International Center for the Study of Antisemitism at the Hebrew University of Jerusalem..

He sold his business interests in the early 1980s to devote himself to philanthropy. The Boys Clubs of America and the Performing Arts Council of the Music Center of Los Angeles were among the causes he supported through his Vidal Sassoon Foundation. He later became active in post-Hurricane Katrina charities in New Orleans.
And before that he was fighting fascists in London - and not the goofy Sir Roderick Spode-types either:
Oswald Mosley, founder of the British Union Of Fascists, had been jailed by Churchill but after his release in 1943 he tried to reignite his campaign against London's Jewish population. "Suddenly there were fascists preaching hate on every corner," Sassoon explained in the early Nineties when he broke his silence over those days.

The young Sassoon - whose parents were both Jewish - took little time in joining an organisation called the 43 Group, which was originally composed of 43 Jewish former servicemen but which swelled to be 1,000 strong. They were a crudely armed paramilitary force with the aim of breaking up Mosley-inspired meetings - with force if necessary. Sassoon likened the clashes between fascists and the 43 Group to "pitched battles" and he was usually in the thick of the fray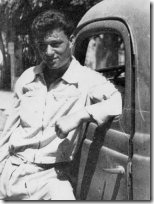 Did You Know Abraham Lincoln Had a Patent?
And that makes him unique among all US presidents.
Yet before he became the 16th president of the United States, Lincoln, who had a long fascination with how things worked, invented a flotation system for lifting riverboats stuck on sandbars.

Though his invention was never manufactured, it serves to give Lincoln yet another honor: he remains the only U.S. president to have a patent in his name. According to Paul Johnston, curator of maritime history at the National Museum of American History (NMAH), Lincoln's eminence and the historical rarity of his patent make the wooden model he submitted to the Patent Office "one of the half dozen or so most valuable things in our collection."

Lincoln's patent, No. 6,469, was granted on May 22, 1849, for a device for "Buoying Vessels Over Shoals," when he was back in Springfield practicing law after one term as an Illinois congressman in Washington. His idea, to equip boats with inflatable bellows of "india-rubber cloth, or other suitable water-proof fabric" levered alongside the hull, came as a result of river and lake expeditions he made as a young man, ferrying people and produce on the Mississippi and the Great Lakes.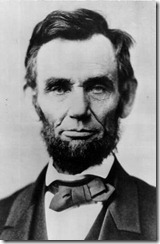 Who needs pron kingpins when you can crowd-finance your own smut?
GoGoFantasy is a patent-pending system for crowdfunding porn. Folks with fetishes, grandmas with groin urgings, and couples into copulating can create projects and request cash in return for filming certain acts. For example, one young lady will mount two cameras in a small plane and film her activity in the cabin. And she won't be reading her Kindle and eating peanuts, if you catch my meaning.

...So far they've raised $26,000 from over 600 active users from 17 countries. Considering the Pebble watch just made $3 million, these are still small potatoes. Like the famed Diane Peerless Productions, a "male order fantasy" outfit in LA once run by a pair of charming brothers, GoGoFantasy is aiming at a certain class of porn connoisseur looking for custom content.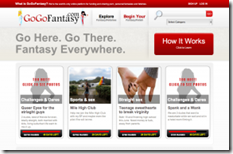 Teh Tweet!
Tonight's post brought to you by Why The Project Failed: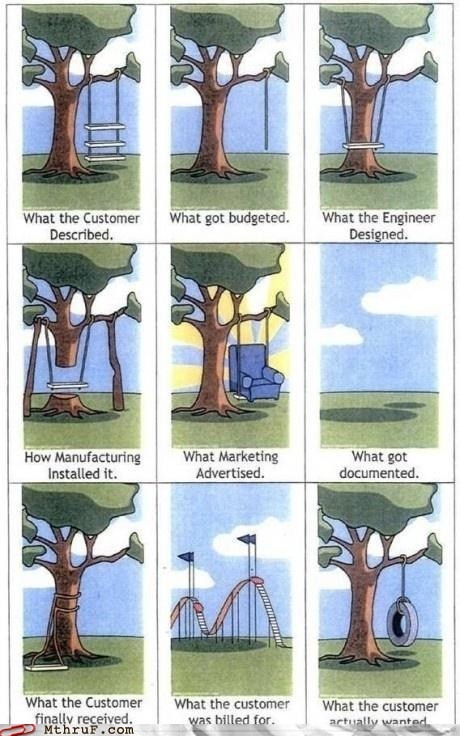 Notice: Posted by permission of AceCorp LLC. Please e-mail overnight open thread tips to maetenloch at gmail. Otherwise send tips to Ace.

posted by Maetenloch at
09:52 PM
|
Access Comments