« Sunday Morning Open Thread
|
Main
|
California Is Just A Little Bit Screwed »
May 13, 2012
Sunday Morning Book Thread 05-13-2012: 1/32nd Edition [OregonMuse]
Good morning, morons and moronettes, it's time once again for the ever-popular, widely-read, winner of the coveted Bill Keller 'Excellence In Unbiased Journalism' Award Sunday Morning AoSHQ Book Thread. Accept no substitutes.
Now with 100% recyled content!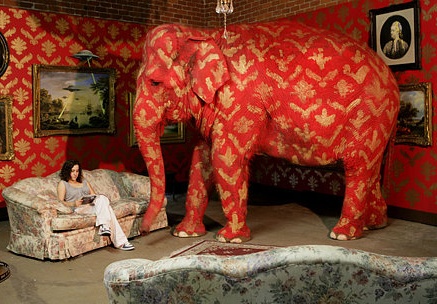 Here is a typical AOSHQ Sunday Morning Book Thread
reader. She's obviously very intelligent, alert, and is keenly aware of
her surroundings.
What a great photo.
This week I started reading Power Down by Ben Coes. The author was recommended by a moron in last week's thread (I think it was Vic, thanks Vic!) and as I was able to pick up the Nook edition for $2.99, I broke into Mrs. Muse's piggy bank and took enough pennies out to buy it. It's a fun read, a real page-turner and Coes knows how to tell a story. Since I do my reading in the evening, I have to ration myself to one or two chapters at a time, and then forcibly tell myself to put the book down and turn the lights out, otherwise, I'd be up all night.
I think there are two ways you can be a good author. You can be a good writer or you can be a good story-teller, either one will work. Of course you can be both, but it's not a requirement.
Good examples of modern story-tellers are John Grisham and Stephen King. Not great writers, but they can hook you and you can't put their books down.
Here's a surprising example of a good writer who is also a good storyteller. I remember reading this book years ago and thinking, "Dang, now that's just good writing." I wish I knew how to explain what I mean by good writing (as opposed to bad writing), but I can't. Objective literary criticism is a very difficult task, where you distinguish between 'I like this' and 'this is good'. Hardly anybody can do it.
As always, book thread tips may be sent to aoshqbookthread@gmail.com
So, what have you all been reading this week?


posted by Open Blogger at
11:06 AM
|
Access Comments