« Like Obama, Media Would Rather Report On Anything Other Than Obama's Record of Failure
|
Main
|
Common Sense TV »
May 11, 2012
MSNBC Hackette: You Will Agree With My Premise That Medical Marijuana and Gay Marriage Are Hugely Important Issues Or I Will Cut Off Your Mike
"You're kind of in my house now."
She also expresses her view that by refusing to agree with her premise that that local reporter's questions about medical marijuana (which I just linked below) were "important" to that state's voters, @tpcarney was "demeaning" her and "insulting [her] network."
This clip is illuminating, somewhat. After Carney's kicked off due to his refusal to play the left's Reindeer Games, a Democratic strategist opines it's a "red herring" that we must talk about the GDP and jobs, and argues that George Bush won in 2004 by talking about "gay marriage, gay marriage all day long."
Thus, he argues, turnabout is fair play.
If you were wondering whether that Examiner piece below -- that Obama and the Democrats are going to run solely on cultural issues, and attempt to squash any mention of the economy -- those doubts may now be safely laid to rest.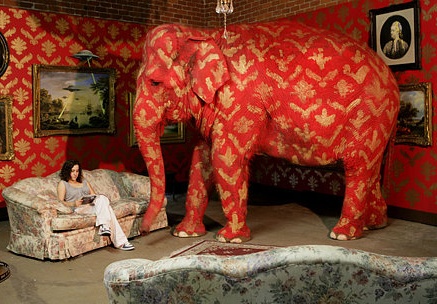 What elephant in the room?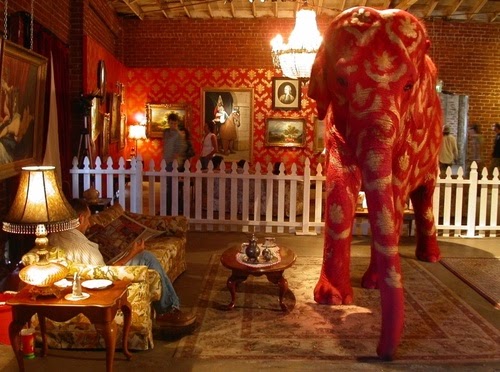 I don't see an elephant.
Are you sure you mean this room?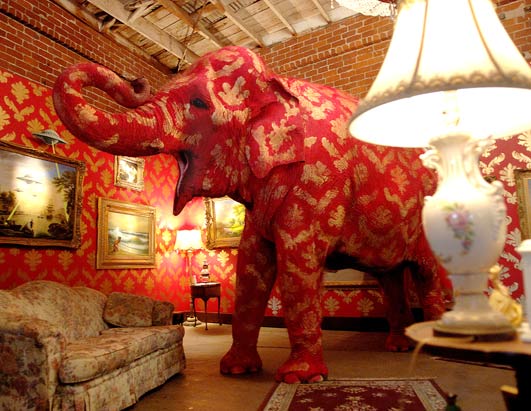 There is no elephant in the room.
What are you talking about?

posted by Ace at
04:19 PM
|
Access Comments