« Man Cited As "Long Troubled" By Romney's Rape of the Lock Actually Never Even Heard About It Until Last Year, When The Washington Post First Asked Him About It
|
Main
|
Department of Unfortunate Headlines: "With Dicks in, all 6 WA congressional Democrats favor repeal of gay-marriage ban" »
May 10, 2012
Second Law School Listed Elizabeth Warren as Fauxcahontas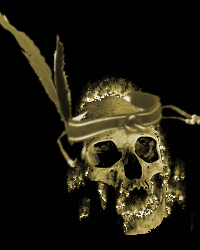 Maybe she wanted to make Indian friends at the University of Pennsylvania, too.
But then I still wonder-- why did she never attend a single American Indian event at Harvard?
The University of Pennsylvania, where Warren taught at the law school from 1987 through 1995, listed her as a minority in a "Minority Equity Report" posted on its website. The report, published in 2005, well after her departure, included her as the winner of a faculty award in 1994. Her name was highlighted in bold, the designation used for minorities in the report.

A spokesman for the law school did not immediately return a phone message today.

The reference offers another piece of evidence that Warren was identified as a Native American as part of her professional career. Warren has said she was unaware that Harvard University, her current employer, had described her as a Native American when it was under fire for a lack of diversity on its law school faculty.
Where do these law schools keep getting the idea from that Elizabeth Warren was an Indian, if she isn't claiming to be one?
Oh, right.
They saw those high cheekbones and put it together themselves.
Flaming Fauxcahontas Skull courtesy of @megaindependent.

posted by Ace at
04:58 PM
|
Access Comments