« What Do You Call A Secret Held By 40 People? "Not a Secret"
|
Main
|
A Tale of Two Wardobes: Media Very Interested In Cost of Ann Romney's Clothing; Fails To Mention Cost of Michele Obama's »
May 03, 2012
Elizabeth Warren: My Grandpapa Had High Cheekbones, Like Indians Do
And: I Only Mentioned My "Minority Heritage" In Directories So That I Could Make Friends With Other People With Tribal Roots
High cheekbones! Ayiyiyi, the discrimination suffered by those with high cheekbones!
Pictured: Elizabeth Warren's beloved grandfather.
Plus, she said she only listed herself in minority directories to make friends with other minorities (like herself).
Really? You said you were part Indian to find other people who were part Indian?
"I listed myself in the directory in the hopes that it might mean that I would be invited to a luncheon, a group something that might happen with people who are like I am. Nothing like that ever happened, that was clearly not the use for it and so I stopped checking it off," said Warren.

...

"The only one as I understand it who's raising any question about whether or not I was qualified for my job is Scott Brown and I think I am qualified and frankly I'm a little shocked to hear anybody raise a question about whether or not I'm qualified to hold a job teaching," she said, pushing to put Brown on defense. "What does he think it takes for a woman to be qualified?"
You wanted them to call you?
Did you ever take any active measures to seek them out yourself?
Riddle me this. If it was all about making Native American friends in order to get in touch with her roots, why'd she keep up the "minority" listing in that professional directory for fully nine years (1986-1995)? She says she stopped checking it off because the hoped-for socializing never happened, but that's not a conclusion that should take nine years to arrive at. Also, if she was serious enough about discovering her Cherokee ancestry that she'd describe herself as minority in a faculty listing, she must have been reaching out to the Cherokee community in her spare time too. Makes no sense that the professional listing would be her only attempt to befriend this group of people. So what else did she do in that vein? If the answer's "nothing," then it becomes awfully hard to believe this was anything more than her way of adding a diversity credential to her CV.
Precisely. There are lots of American Indian social groups. While Elizabeth Warren was listing herself as an American Indian, in hopes someone would notice this and ring her up, dozens of American Indian groups in Oklahoma, and then Massachusetts, were listing themselves, with all their contact information readily available.
Did she ever reach out to her, ahem, fellow Tribespeople?
Is she pretending that she's unaware that there are all sorts of Indian social and professional groups around, all just a phone call away?
Actually, her claim doesn't make sense even on its face.
Suppose you're black. You say so in the back of your Law School Factory directory.
Do you really imagine many black people are going to call you out of the blue and say "Let's discuss our shared heritage over tea?"
Does this happen? Do minority groups cold call?
Or is it their SOP to list themselves, arrange meet-ups and conferences, etc., and then expect that people who are interested in the club will show up voluntarily at some point?
I suppose they might try calling prominent minorities, to get them to join and give speeches, but that's in service of further publicizing the group.
Do they cold-call obscure professors from the Oklahoma University Law School's directory?
I rather think they don't, and I rather think that Elizabeth Warren is lying.
And that makes me sad.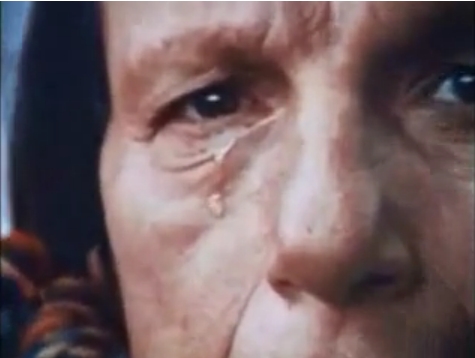 How come you never call me, Elizabeth?

Update: Okay, DrewM did this yesterday.
It's not a repost-- it's a recontextualization.


posted by Ace at
12:19 PM
|
Access Comments