« NFL Draft Thread
|
Main
|
Top Headline Comments 4-27-12 »
April 26, 2012
Overnight Open Thread (4-26-2012)
Well I'm still kinda sick and also under multiple deadlines. So tonight you're gonna get The Sandwich. And like it.
Because it's got bacon.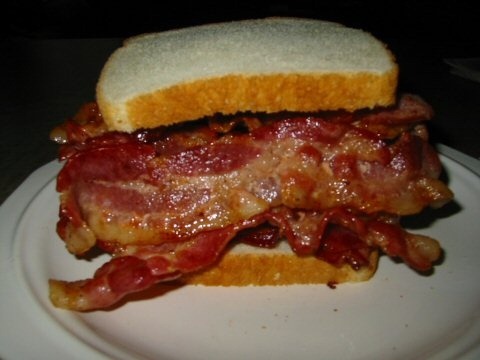 This Chart Will Make Your Kids Weep
Or more likely it'll make a lot of Chinese 'Golden Children' weep since it'll be their money that's gone forever. This is the estimated US national debt as a percentage of GDP. Anything above say 180% is pretty much unexplored territory for a modern First World country.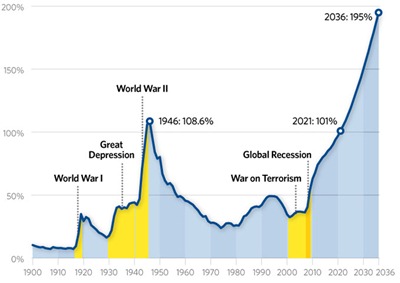 Dr. Phil Joins the Smear Parade
Before military veterans were portrayed by the media as victims of Bushitler! - now the new narrative is that they're all PTSD-screwed up ticking time bombs.
Dr. Phil, arguably one of the most popular talk show hosts on the planet, decided to feature this issue on his show this week. And while he could have taken a reasonable approach, he went straight for the gut instead. Titling the show "From Heroes To Monsters", he painted a picture of vets with PTSD as ticking time bombs of violence, describing them as damaged goods who "destroy families" and "dismantle marriages".

One of Dr. Phil's guests, Matt, is a former Marine who struggles with PTSD. He speaks about how, while deployed to Afghanistan, he repeatedly stabbed an enemy combatant in the face, even after he was dead, to get his anger out. He also claims he saw "lots" of innocent people killed, including women and children. (His last name isn't given, so it's impossible to verify his claims of killing women and children while deployed to Afghanistan.) After Matt, Dr. Phil featured Mark and Heather. Mark is another veteran with PTSD who admits he has violent rages, says his life has been destroyed, and is afraid of what he will do to his family.
Also: The Stupidest Reason Ever To Bring Back the Draft
Also too: Russian Paratroopers To Land in Colorado Next Month
Wolverines!!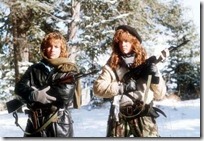 8 Movies That Every Geek Ought To Watch
Office Space (1999)
Cube (1997)
WarGames (1983)
Blade Runner (1982)
THX 1138 (1971)
Dark City (1998 )
and more.
Eh I always hated Wargames - mostly because it was an utter unrealistic depiction of hacking. And because of the Broderick smugness.
The Grillcube is basically a cardboard box o' charcoal that simplifies your lighting process. Simply light the box up via the cardboard wick integrated in the air flue, allow it to burn away, and your charcoal will be ready in about 10 minutes. There's no acrid lighter fluid or sooty bags of charcoal to deal with, just hot, fired-up hardwood coal begging you to pile meat and vegetables on top. The charcoal in the cube provides about 30 minutes of grill time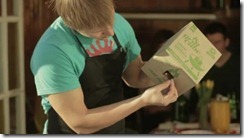 The TED Talk on the No Fap Movement
Okay I suspected that this was an April Fool's joke but apparently it's real. It gets hard to tell when you're brain has been pornolated.
Then bring in the Schoolgirl Falconer:
The prefectural government of Saga, plagued by hordes of crows that attack trash and farms around their offices, has hired a high school student who is known as Japan's only "schoolgirl falconer", one Misato Ishibashi (17), a 3rd year at Takeo High School in Takeo City. Saga has entrusted Misato's falcons with ridding the offices of their crows. Misato, who freely manipulates falcons, often participates in competitions to expel avian pests and the like. After the prefecture received word of her getting top honors in a national competition, governor Yasushi Furukawa sent her the request.

On the evening of April 4th, Misato brought her 7-year-old male falcon "Momotaro" to the prefectural headquarters for a test flight. When Momotaro was released, dozens of crows burst out of the trees and flew away or tried to hide in the shadows. After several such flights, their cries could no longer be heard. "They won't be back for a while," said Misato.

...Says Misato with an air of confidence, "The falcon is a divine punishment against crows. When their eyes meet the glare of the falcon, they will definitely not return."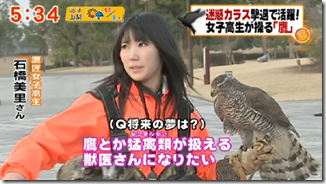 But note that if you fly her in for some falconry, well there are rules:

Yahoo group. That is all.
And my Twitter spew.
Tonight's post brought to you by Marilyn: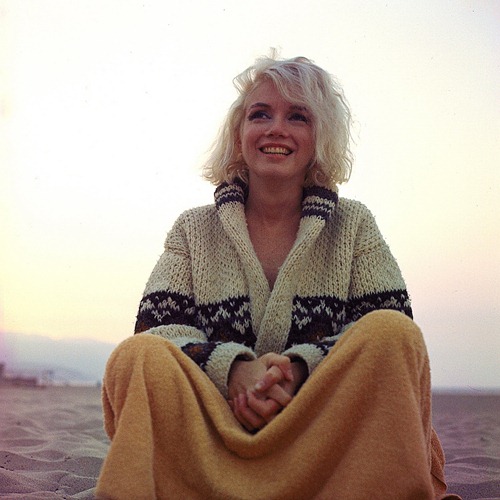 Notice: Posted by permission of AceCorp LLC. Please e-mail overnight open thread tips to maetenloch at gmail. Otherwise send tips to Ace.

posted by Maetenloch at
10:02 PM
|
Access Comments