« Hey, Anyone Feel Like Playing Dark Tower?
|
Main
|
Top Headline Comments 4-19-12 »
April 18, 2012
Overnight Open Thread (4-18-2012)
How Far Back Does Your Memory Go?
Most people can only recall back to maybe age 4 or 5 or so and it's long been the conventional wisdom that children aren't able to form permanent useful memories until nearly 5 years old.
But I have definite memories going back to when I was just 2 years old - one of my father standing next to his Karmann Ghia in the garage one morning and another of an ivy patch on the hill behind our house.
Now these are more like mental snapshots than full situational memories but since no photographs of these exist and I've verified the details with my parents, I'm quite sure these are coming from my own memories - and not say the Tyrell Corporation.
But it now turns out that I'm probably not as abby-normal as I assumed:
Up until the 1980s, almost no one would have believed that Isaiah still remembers Iris. It was thought that babies and young toddlers lived in a perpetual present: All that existed was the world in front of them at that moment. When Jean Piaget conducted his famous experiments on object permanence-in which once an object was covered up, the baby seemed to forget about it-Piaget concluded that the baby had been unable to store the memory of the object: out of sight, out of mind.

...According to Patricia Bauer, a professor of psychology at Emory who studies early memory, the general consensus was that a 3-year-old child's memory was a jumble of disorganized information, like your email inbox without any sorting function: "You can't sort them by name, you can't sort them by date, it's just all your email messages."
The past gets stickier, too: Memories no longer slip away after a couple of months. Children a few months under 2 retain memories of experiences a year earlier-half their lifetime ago. But they won't retain those memories into adulthood: No one remembers their second birthday party. For a few reasons-nascent neural structures, the lack of knowledge to make sense of early experiences, the lack of language to represent those experiences-it may be impossible for any part of our lives before, say, 24 months to stick around into adulthood. The average earliest memory-fragmented and lonely, but real-doesn't date until around 3½ years of age.
So what's your earliest memory?

The Cultural Significance of "Convoy"
I have faint memories of the CB craze of the 70's - mostly consisting of asking my parents for a CB radio and being told firmly no. I so wanted to be able to talk to the public without having to go through the media but was stymied (then just 5 or 6 years later I got a 300baud connection to a university mainframe and never looked back).
I wasn't alone in this and that begins to explain why the song "Convoy" captured the whole zeitgeist of the period. And here Christopher Taylor makes the case that CBs were a proto-internet of the 70's and 'Convoy' was a proto-meme.
Sometimes its difficult to look back and understand why some things were popular or even liked. .But others you can figure out, if you understand the setting and what happened around then. And by understanding those cultural events, it helps understand what happens today. Take the song "Convoy" by C.W. McCall.
And all that trucker CB jargon became part of the popular culture a while. Some of them survive to this day, most people know what a bear is in this context, what 10-4 means, and what an 18-wheeler signifies. There are a lot of CB slang sites on the internet, such as CB Gazette. The jargon has expanded over the years, and still is in use. Its interesting to me that this goofy song turned into a national phenomenon; these days it would be an "internet meme" with kids making pictures involving it on sites like 4Chan
'cause we got a little ole convoy rockin' thru the night
Yeah, we got a little ole convoy, ain't she a beautiful sight?
Come on and join our convoy, ain't nothin' gonna get in our way
We gonna roll this truckin' convoy 'cross the USA
Convoyyyyy
Well now there's an app that'll let you find out.
Mensa's official Brain Test app was pretty successful when it was released for iOS devices back in 2010, and now - over a year later, it looks like the app will be making its first appearance on other platforms. Mensa announced today that Brain Test is now available to download on Android, BlackBerry and Nokia mobile platforms

.Apparently users who do well in the game should feel confident in taking the Mensa Admission Test - so it's supposed to be a good indication of whether you should consider taking the test or not. Users can mark their improvement through a local score table and even share their test scores on Facebook.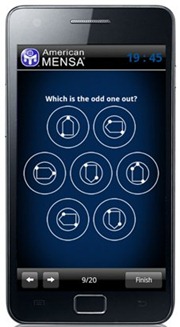 Ranking American Novelists in 1929
According to a poll of literary critics taken 83 years ago. And there were a surprising number of women at the top. I guess the patriarchy was too preoccupied to oppress the womyn writers at the time.
( 1.) Willa Cather (30, 0.96)
( 2.) Edith Wharton (30, 0.78 )
( 3.) Theodore Dreiser (31, 2.18 )
( 4.) James Branch Cabell (29, 1.85)
( 5.) Sherwood Anderson (30, 1.54)
( 6.) Sinclair Lewis (31, 2.36)
( 7.) Thornton Wilder (24, 1.97)
( 8.) Glenway Wescott (22, 1.95)
( 9.) Joseph Hergesheimer (30, 1.67)
(10.) Zona Gale (29, 1.43)
(11.) Booth Tarkington (29, 1.94)
(12.) Ellen Glasgow (29, 1.99)
(13.) Elizabeth Madox Roberts (20, 2.28 )
(14.) Ruth Suckow (27, 2.02)
(15.) William McFee (27, 1.85)
The critics agreed most strongly on two writers - Edith Wharton and Edgar Rice Burroughs, author of the Tarzan books. They agreed that Wharton is wonderful and Burroughs is "not worth reading." Harold Bell Wright, the preacher who wrote The Winning of Barbara Worth, and Thomas Dixon Jr., author of The Clansman, joined Burroughs at the bottom of the heap.
I had to read Ethan Frome in high school and to this day I still regret the precious hours of my life that were wasted on it.
In case their silly moniker wasn't self-explanatory, mangagement rings (or engagement bands as many men prefer to call them) are the male counterparts to the traditional rings women wear to indicate they are engaged to be married. In a number of other countries, it has long been customary for men (in addition to women) to wear engagement rings. However, the practice has only recently gained traction in America.

According to a 2011 study by MensHealth.com and TheKnot.com, 5% of men are currently wearing mangagement rings and 17% say that they are open to the idea.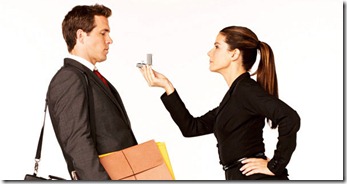 A 97-year-old man was arrested Tuesday on suspicion of trying to kill a female relative by slashing her with a sword after he walked about 100 meters to her home using his walker, police said. According to the police, Yoshio Kawamura cut the 84-year-old woman's left hand at about 9 a.m. while saying, "I'll kill you." The sword had a 50-centimeter blade.
Also: Japan - Land of the Rising Meth
You probably didn't even know there was something wrong with your lady-tint which is driving men away. Well not to worry - it can now be fixed:
A 25-second TV advert for Clean & Dry Intimate Wash is being advertised on prime time television, and shows a woman using the product to lighten her sexual organs to please her man.

The product has attracted condemnation on Twitter and blogging sites, with one (male) user branding it 'the ultimate insult' and others bemoaning the extent of discrimination against darker skin tones.

Described as 'unique', the product is apparently designed to keep the skin 'fresh and protected from infection all day' with the added bonus that it will 'brighten darkened skin in that area...making it many shades fairer.'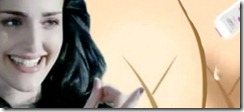 Teh Tweet!
Tonight's post brought to you by better odds than at the White House: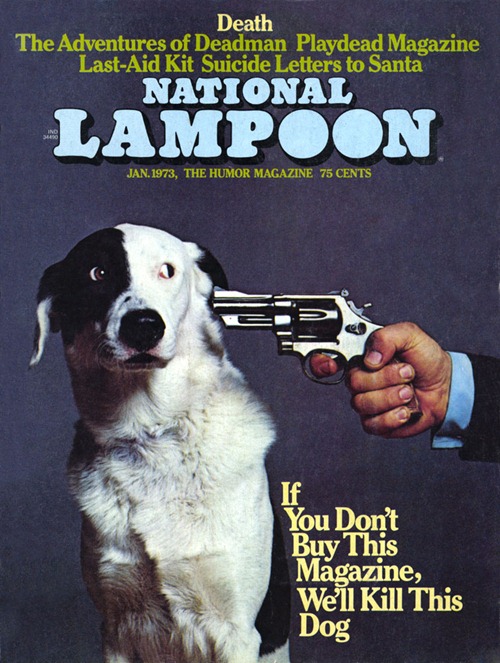 Notice: Posted by permission of AceCorp LLC. Please e-mail overnight open thread tips to maetenloch at gmail. Otherwise send tips to Ace.

posted by Maetenloch at
10:26 PM
|
Access Comments