« North Carolina Democratic Party Official Charged With Sexually Harassing a Dude; Victim Paid Off
|
Main
|
Saturday Morning Open Thread »
April 13, 2012
Overnight Open Thread
Well, well. Another Friday the 13th. Just another Friday to me but I'm sure some of you are the superstitious type so be careful tonight.
Now I'm sure you morons know some of the more well known things that have occurred on Friday the 13th such as Alfred Hitchcock being born or the Andes airplane crash in 1972 that was eventually made into a book and the movie Alive so I thought I would focus on the Top 10 Lesser-Known Friday The 13th Events.

Apparently at 13 minutes after the 13th hour (1 PM) on Friday the 13th of August 2010, a 13 year old boy was struck by lightning. Though this has to be one of the most unlucky Friday the 13th encounters by time signature alone, at least he was fortunate enough not to be struck by lightning 13 times! The boy was watching an air show at Lowestoft, England, when he was struck, and was later treated for burns to his shoulder. He was expected to make a full recovery.
War On Men
With all the talk of the so-called war on women, the war on men has largely been forgotten except when you read of stories of pejazzling, mantyhose and such on the ONT. Are manly men a dying breed? It's Raining Beta Men: Why Emasculation Is A Curse, Not A Blessing.

Manly men—past and present—have captivated the world with their talents, leadership, oratory skills, and virility. They are strong, protective, and brave. They are fathers, gentlemen, husbands, friends, and neighbors. They are innovators, pioneers, and model citizens. Simply put, manly men are invincible.

Great men like Ronald Reagan, Charlton Heston, Winston Churchill, and Clark Gable exhibited manly traits in their respective lives. They lived in an era where men were expected to defend themselves and were prepared to fight. Before the ascendancy of feminism, manliness was the gold standard – a virtue all young men wanted and sought. Anything short of manliness was discouraged.
Here's an example of non-manly behavior. Would-Be FBI Agent Sues After Missing Cut By One Push-Up. One should not be announcing to the world that you couldn't do a measly 30 push-ups and then sue on the grounds that women don't have to do thirty. Man card revoked.
SMOD Opposition Research
Well, it looks like SMOD has garnered some attention and they are coming up with ways to take our preferred candidate down. How To Handle Asteroid Threats. Of note, the closest point of approach of Apophis is on a Friday the 13th in 2036.
Apollo 13
Now this didn't occur on Friday the 13th (it was a Monday) but 42 years ago today, the Oxygen Tank Explodes on Apollo 13.
Doggeh Video
Russian music seems to have a strange effect on this little doggeh.


The Power Of Boobs
Well, you can add catching a hacker to the growing list of what boobs can do. These Breasts Nailed A Hacker For The FBI. Seriously though, how good of a hacker are you if you leave your EXIF data intact?

Here is what happened: back in February, Ochoa allegedly posted a tweet using the handle @Anonw0rmer. In that tweet, he directed followers to a site in which he posted pilfered information from various law enforcement agency websites. At the bottom of that site there was the image of this woman, now identified as his girlfriend, with a sign that read "PwNd by w0rmer & CabinCr3w <3 u BiTch's !"

The picture—taken with an iPhone—had GPS information which showed that the photo was taken at the woman's home in Wantirna South. The GPS information was embedded in the photo's EXIF data (EXIF is a set of standard tags that includes information such as location, camera type, and other image information in every photo you take with your smartphone).
Overrated Songs
From Big Hollywood, they've come up with the Top 10 Overrated Songs Of All Time. How in the hell did Celine Dion not make the list with the title track from the movie Titanic?
h/t Genghis
Bacon Sundae
Oh my. I guess Burger King is pulling out all the stops to regain the #2 spot in the battle of burger chains. Burger King Bacon Sundae. Unfortunately it's only for a test in Nashville, TN.
Zombie Stuff
This here Map Of The Dead is pretty cool and could come in handy when the you know what hits the fan. When you zoom in on a location, it'll show you the locations of gun stores, grocery stores, hardware stores, liquor stores, etc.
Now the other zombie related item is kinda strange. Okay, strike that. It's very strange and a different take on the whole zombies eat brains schtick. The name of the movie is Zomboobies.

While conducting experiments to create "the perfect breasts", a group of doctors are transformed into evil mutant creatures with an unstoppable hunger for boobies! See hot women fight to keep their perfect breasts out of these evil doctors' mutant hands!!!
Teaser trailer at the link and probably NSFW.
Moar Doggeh Video
Tonight's ONT brought to you by: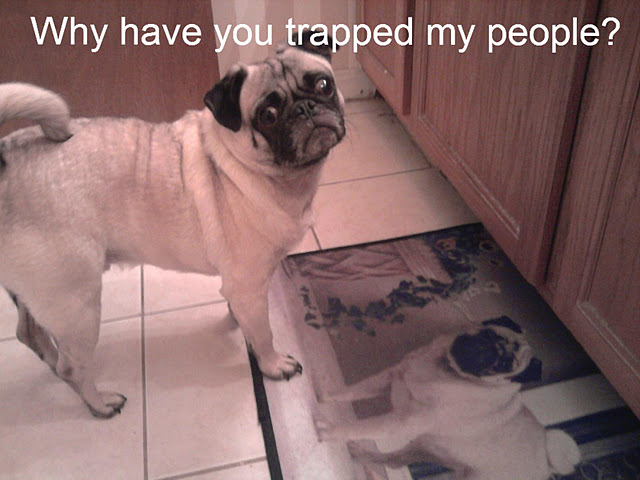 Notice: Posted by permission of AceCorp LLC. Please e-mail overnight open thread tips to maet or CDR M. Otherwise send tips to Ace.
PUT TEXT YOU WISH TO USE AS VISIBLE LINKING-LANGUAGE HERE
&topic=world_news">

posted by CDR M at
10:02 PM
|
Access Comments