« Streaming Radio Show "The Ben Howe Show" at 11pm/Open News Thread
|
Main
|
Top Headline Comments 4-11-12 »
April 10, 2012
Overnight Open Thread (4-10-2012)
You Don't Need a Weatherman To Know Which Way the Wind is Blowing
But it sure helps if you have an animated map showing the prevailing wind direction and speed across the US as of 9pm EST tonight.
And it sure is windy in southern Nevada and Colorado - I wonder what that says about Utah?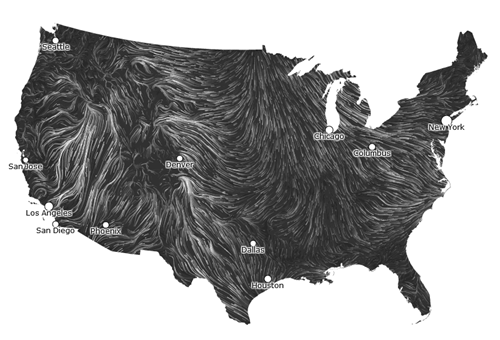 (click on the image to see the moving version)
Tomasky: Dietary Freedom Is Slavery
Michael Tomasky of The Daily Beast, Newsweek's ugly sister, does not like fat people. He also did not like his father's 1974 Chrysler Imperial with a 7.2 liter engine. Abraham Lincoln also did not like his father's drunkenness and became a prohibitionist. On Sunday, Michael Tomasky took on what people eat. Apparently people eat too much for his taste. And he wants them to stop eating more than he thinks they should.
And the fact that people are allowed to eat as much movie popcorn as they want in this country drives him to anger and despair:
But the nut of the column is this, "Eating anything you want isn't a definition of freedom. It's just indulgence. And it says something depressing about our country that it is permitted to masquerade as the former."

Michael Tomasky had the temerity to write, "I do want us to understand how wrong and simple-minded our definition of freedom is today."
I've long argued with European friends that the freedom to be as 'stupid' as you wanna be is what
real
freedom actually is.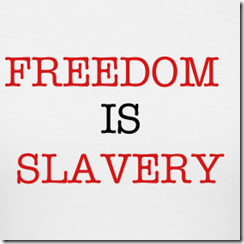 The Mural TOO SHOCKING To Show
A mural at a US high school in RI was deemed so offensive that school officials had it painted over. Blog propriety prevents me from showing it here but if you have the stomach you can view the horror here. (NSFS)
The Distribution of Heavy Metal Bands Around the World
Clearly there's something about the scandi pathology that leads to heavy metal.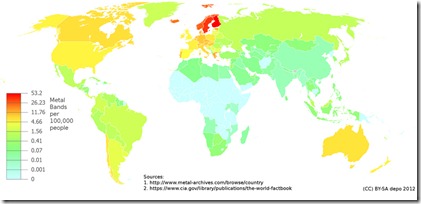 As a kid I used to enjoy shooting bottle rockets underwater but this is so much better.
15 Banned Cartoons You'll Never See on TV
Mostly because today they're considered racist, too politically incorrect or involve drinking or smoking.
Not What You Want To See When Paragliding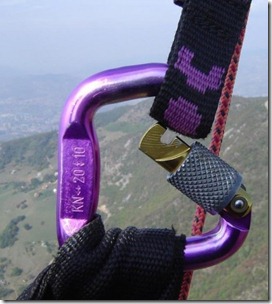 How To Give a Bad Presentation
It's never too early to begin not preparing.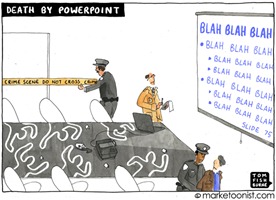 Does Your Vajayjay Need Rejuvenization?
"She must have a fat pussy," one of my guy friends said in between eating some french fries. It caught me a little off guard.  We were in the middle of a heated discussion about the Trayvon Martin case. I watched her pass and tried to let the statement go, but it bugged me. Eventually, I got the balls to just ask about his random and vulgar observation.

"What the hell is a fat vagina?" I said.

I was immediately barraged by a litany of vaginal anatomical descriptions and even a top 10 list of "celebrity bests" (Nicki Minaj got the number one spot). Supposedly, this "pussy fatness" specifically refers to the size of a woman's outer labia. I hadn't even known anyone thought so hard about women's vaginas, other than gynecologists. I had no idea that guys even considered vaginal appearance when rating a woman's beauty. After the discussion, I felt a little insecure. I wondered about my own vagina - was she "fat" or attractive enough?
Well puffy pussies do upset the Patriarchy.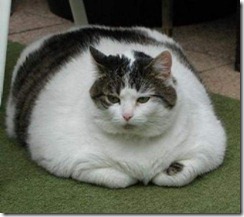 The Yahoo AoSHQ group. You know the way.
Braaak
.
Tonight's post brought to you by Ava: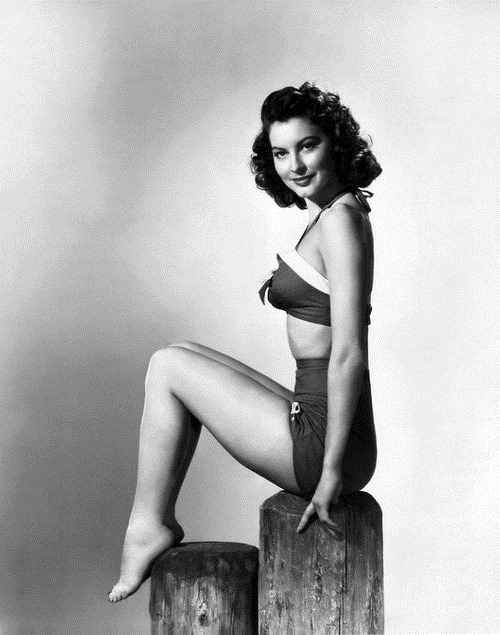 Notice: Posted by permission of AceCorp LLC. Please e-mail overnight open thread tips to maetenloch at gmail. Otherwise send tips to Ace.

posted by Maetenloch at
10:11 PM
|
Access Comments