« Italian Supreme Court Rejects Muslim Culture Defense to Beatings
|
Main
|
Confirmed: Chevy Chase Is a Self-Important Dickbag »
April 01, 2012
NCAA Girl's Basketball Thread
Yeah shut up with your vagisil jokes. All of these chicks could kick your ass on the court and you know it. Especially this one, hell, I think she could whip your ass on or off the court.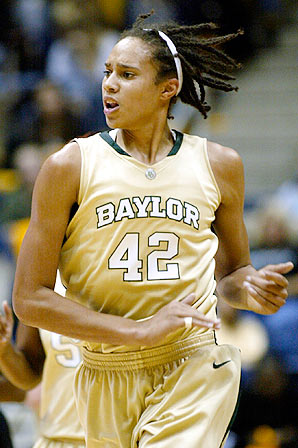 First up, UConn and Notre Dame, 6:30 EDT. I would love for UConn to pull a win just to see em up against the Bears in the final game. But UConn has dropped two to ND, and also losses to St. Johns and Baylor.
Second up, Baylor and Stanford. Stanford only has one loss this season, to UConn. This is one of those "pre-championship championship" games and it oughta be a killah.
*full disclosure* Dave in Texas was kicked out of Baylor but I don't hold a grudge. I'm nice like that.

posted by Dave In Texas at
06:22 PM
|
Access Comments