« MegaMillions Up To $640 Million
|
Main
|
As More Jews Are Attacked In France -- Some Apparently Taking Up Mohammad Merah's Torch -- The NYT Frets About... Possible Repercussions to Muslims »
March 30, 2012
BIDEN: I PROPOSE A GLOBAL TAX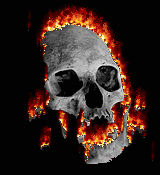 Supposedly this helps America, he says. Because, see, it would create a global minimum tax, right? And then that helps America, which apparently is determined to have high taxes on business.
People who are not stupid recognize this as insane.
"We want to create (what's called) a global minimum tax, because American taxpayers shouldn't be providing a larger subsidy for investing abroad than investing at home," Biden said at a campaign event.
Ah yes, every new tax, and every news Global Tax Authority, is a big boon to the American taxpayer.
Your Mouth
Kinda just got away from me at the end there.
Gee, Maybe We Could Do Something About This Instead. On Sunday, Japan's cutting of the corporate tax rate to 38.8% becomes operative law.
On that day, we become the country with the world's highest corporate tax rates, at 39.2%.
So Biden's proposal is that we create a new One World Government-type body to levy higher taxes on the world.
And not cut our own taxes on the production of goods.
Because that's what the Republicans would want.
So we can't do that. No, that means we're going to put America, for the first time in its history, under a foreign body's control, and further, we'll actually be taking the lead in reducing world wealth.
Litmus Test: Did Shit Just Get Real? Yes.