« Dan Rather Asks Rachel Maddow: Do You Know Any Woman, of Any Race, Creed, or Religion, Who Doesn't Use Some Form of Birth Control?
|
Main
|
Top Headline Comments 3-30-12 »
March 29, 2012
Overnight Open Thread (3-29-2012)
It's Tough To Be Green These Days
Because the bloom is coming off the Global Warming Climate Change Uncertainty rose and the entire environmental movement in general:
A new Gallup poll reports that Americans are still broadly skeptical of the Green agenda, currently putting economic growth ahead of the environment by 49 percent to 41 percent. And moderates are increasingly joining conservatives in the opinion that economic growth should be a priority even if it incurs some environmental damage.
It turns out that Green policies are luxuries that people will indulge in during boom times but not so much in a prolonged recession. Even the young seem to be losing their enthusiasm for environmentalism - well other than as a status symbol signaling refined tastes:
[Jean] Twenge found that today's high school seniors and college freshmen make far less effort to help the environment than baby boomers did at that age. Compared with boomers and Generation X-ers, Gen Y-ers are the least willing to cut down on driving and electricity use. "There was a lot more questioning of materialism in the 1970s. Now it's just like, Let's all live like the Kardashians," she said. . .

We do stuff not to save the planet as much as to look as if we're saving the planet. That means I need to spend a lot more on my food, clothing and appliances and let everyone know about it.
In fact it looks like we already passed Peak AGW concern a few years ago. But don't worry - there'll be a new world-wide environmental crisis coming along any second now.

And the usual suspects will have their usual solutions on how to save the world AND run your life.
Oh and don't forget that this Saturday evening will be Human Achievement Hour so get those naughty incandescent bulbs aglowin' and tires aburnin'.
Why is Newt Gingrich Still Called Speaker Gingrich
Newt Gingrich can be called many things: garrulous, grandiose, philandering. But one thing he should not be called is "Mr. Speaker." Gingrich ceased to be entitled to that title when he left the House on Jan. 3, 1999. But you would never know it from the obsequious way journalists have addressed him during the campaign, where "Mr. Speaker" and "Speaker Gingrich" have become standard.
This is one thing that has always irked me a little - former office-holders keeping their previous title for life. I don't mind the occasional honorific on special occasions but why should we be expected to refer to Barbara Boxer perpetually as Senator Boxer even when she's no longer a senator? It certainly wasn't this way for the original US office-holders:
As an exemplar of American unpretentiousness, look to John Quincy Adams. During his remarkable and distinguished career he was our ambassador to the Netherlands, Prussia, Russia, and the United Kingdom. He was a senator, secretary of state, and president. After he finished his presidency, he was elected to the House of Representatives, where he vigorously opposed slavery. Joseph Wheelan, author of Mr. Adams's Last Crusade, about Adams' last 17 years in the House-he died in the Capitol- says that during that entire time this man of many titles was known simply as "Mr. Adams."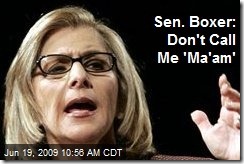 Yes the Battle of Athens really happened in 1946 and represents one of the few times an armed insurrection was successful in the US.
The Mysterious Case of Air Force Major Jill Metzger
It's been almost six years since Air Force Major Jill Metzger disappeared from a shopping mall while deployed to Manas AB, Kyrgyzstan in September 2006. Metzger resurfaced a few days later, with an incredible tale of kidnapping, over-powering her abductors and racing almost 30 miles to freedom (the Air Force officer happens to be a champion marathon runner).
Yet shortly afterwards it became clear that there were big holes in her story and very likely the entire incident had been faked, possibly to cover up an abortion.
-- Kyrgyz authorities doubted her story from the start, and even interviewed a local abortion doctor who claimed he performed that procedure on Major Metzger during the time she was missing.

-- A source inside the Air Force Office of Special Investigations (AFOSI), which probed Metzger's disappearance, told Militarycoruption.com that the USAF personnel officer flunked at least two polygraphs after her escape. One exam, administered at her home station of Moody AFB, GA, showed clear signs of deception.
Yet despite this she was able to avoid any major repercussions and now her career appears to be on the upswing again:
The other reason is rooted in Major Metzger's own career. After being placed on the "temporarily retired" list for a couple of years, she returned to active duty in 2010, at Andrews AFB, MD. She's probably up for Lieutenant Colonel, and resolving the Kyrgyz matter would improve her prospects for promotion.
7 Scientific Reasons You'll Turn Out Just Like Your Parents
You're only as old as you feel, right? Well except that a lot of how you 'feel' is controlled by neurochemistry, hormones, and genes. And while you might fight the power and fight your parents and the establishment, you'll never beat your own biology:
As you get older, your brain becomes more and more unable to handle dopamine, which, as we've pointed out before, is a big factor in making us feel "the chills" when a new exciting piece of music comes on.

Because nothing you hear will have that same effect on you as the fresh exciting sounds of your youth, it will become harder and harder to get fired up about new music. Your musical taste will therefore stagnate, regardless of how on top of the trends you were at 17. If you want to know what new music will sound like when you're 50, go spend an hour watching TV shows intended for toddlers. See how long you can tolerate it.

So, you'll get older and settle down and, inevitably, the ubiquitous Rumours album by Fleetwood Mac will mysteriously appear in your collection, like a Gideon Bible in a hotel. Just accept it.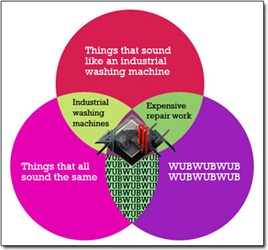 Why Are There Gideon Bibles in Hotel Rooms
Gideons International got its start in 1898, when two traveling businessmen, John H. Nicholson and Samuel E. Hill, arrived at the crowded Central Hotel in Boscobel, Wisconsin, for the night. The two had never met, but there was only one double room left, so they decided to share it. The men got to talking and found they shared a common faith and had both toyed with the idea of creating an evangelical association for Christian businessmen.

...The Gideons don't go room to room themselves, slipping the books in nightstands like Bible elves. When a hotel opens, local Gideons members will present a Bible to the hotel's general manager in a small ceremony and then give enough books for each room and some extras to the housekeeping staff for distribution. In addition to hotel rooms, the Gideons also give Bibles to military bases, hospitals, nursing homes, prisons and to students on college campuses.
I can't think of Gideon bibles without thinking about a gag on Cheers where Sam was convinced that a bible was following him from hotel room to hotel room and that this had to be a message from God.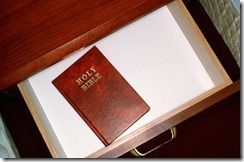 Would You Buy An OS From This Guy?
Well you did. And judging by this collection of Microsoft commercials, I'm thinking there ought to be a corporate rule about executives appearing on screen.
Remembering Earl Scruggs (1924-2012)
Even if you never knew his name, you almost certainly know some of his songs and probably heard him play at some point. And if you're curious, well sweasel has already done the search for you.
Yahoo group. That is all.
And my Twitter spew.
Tonight's post brought to you by 'assault weapons':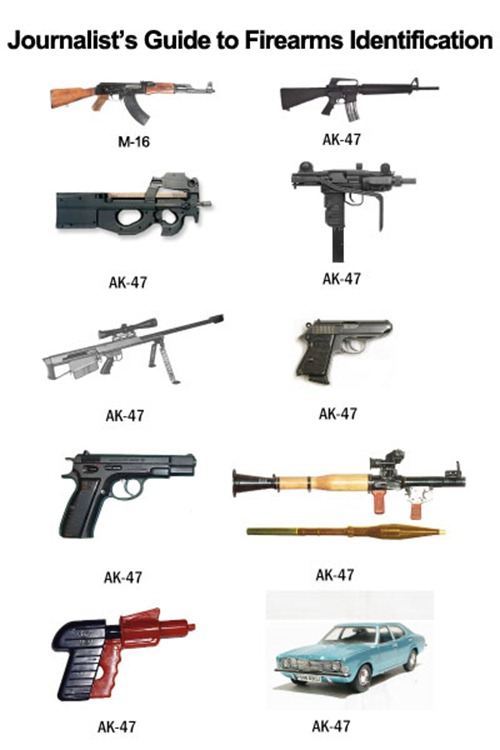 Notice: Posted by permission of AceCorp LLC. Please e-mail overnight open thread tips to maetenloch at gmail. Otherwise send tips to Ace.

posted by Maetenloch at
10:04 PM
|
Access Comments