« WARNING: NSFW
|
Main
|
Top Headline Comments 3-28-12 »
March 27, 2012
Overnight Open Thread (3-27-2012)
Via Prof. Jacobson at Legal Insurrection comes the chart that no one wants to talk about - because it serves no one's agenda.
This is the breakdown by race of murdered victims versus the race of the killer taken from the FBI's 2009 statistics.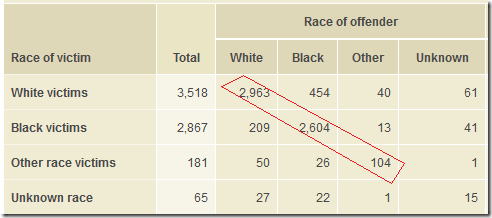 And it turns out that in general whites kill whites, blacks kill blacks, and 'others' kill 'others'. Which isn't all that surprising given how people tend to segregate themselves socially.
Cross-racial murder is surprisingly rare. So if you're a white murder murder victim, the odds are 84% that your killer was also white. And if you're a black victim, the odds go up to 90% that the killer was also black.
But this doesn't fit the usual narratives and agendas so no one talks about it.
Like Hiking But Too Lazy To Leave Your Computer?
Well Nature Valley has now launched a street-view-style tour of national parks that lets you virtually hike entire trails:
The Nature Valley Trail View website provides a step by step tour of 300 miles (482 km) of trails in three of America's most popular, iconic parks - Grand Canyon National Park, Great Smoky Mountains National Park and Yellowstone National Park. While other websites - including the National Park Service's site - offer virtual tours of various park highlights, Nature Valley claims its site is the first to capture every step of each trail. It even uses a 360-degree camera, allowing site users to "turn their head" and experience the entire panorama that each trail offers.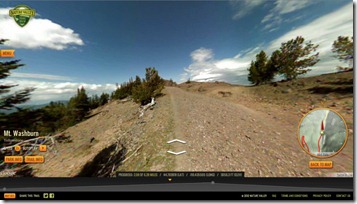 If Scotland were independent, Scottish Labour politicians would never reach London; and Scotland is too small a stage upon which to display their abilities. Those who wreck economies in accordance with an ideology always seek to do so on the widest possible scale.
The Floating Anti-Pirate Armories
So you're a private security firm that has teams guarding ships from pirates, so where do you store all your weapons? On floating armories of course:
The practice of storing large caches of weaponry in international water is popular because it constitutes a legal grey area wherein few countries have laws or abide treaties dictating what is allowed 12 miles out to sea-whether it's enough guns to take over Somalia or your run-of-the-mill monkey knife fight. The armories also provide easier access to supplies, allowing security forces to respond more quickly to ships under attack. Patrol ships will pick up arms when entering dangerous waters, then drop them off again when they complete their patrol. This avoids the need to dock escort ships in foreign ports, some of which, like Egypt and Yemen, are less than thrilled to see armed foreigners on their docks.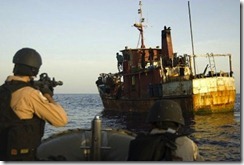 Mr. Universe 1952 Turns 100 Years Old
Manohar Aich won the amateur Mr. Universe in 1952 at age 38 and he's still going strong at age 100:
Rippling his muscles and flashing a toothless grin a former Mr Universe known as the 'Pocket Hercules' celebrates his 100th birthday.

And what has been the key to long life for the super-fit centenarian who has battled poverty, a stint in prison and a minor stroke - not taking life too seriously.

The diminutive Manohar Aich, who is 4ft 11ins tall, overcame many hurdles to achieve his body building glory.

Born in the small town of Comilla in Bengal, he was attracted to exercising and building his muscles when as a schoolboy he saw a group of wrestlers in action.

After leaving school in 1942, he joined the Royal air force under India's British colonial rulers and it was there that he began his relentless pursuit of body building.

Gadhafi's Son's Shark Tank Ship
It's nice to see the younger dictator-wannabes going old school on their lairs:
Like a Bond villain's mobile headquarters, Gadhafi son's ship was going to be the epitome of bad taste. Called the Phoenician, the ship is able to hold 3,500 passengers. Full of golden everything, giant statues and marble columns, the ship's center piece is a 120-ton sea water tank that was going to hold the sharks, which also included to black tip sharks. Along with tiger sharks and hammerheads, the bulls and the whites are extremely dangerous for humans.
No word on trap doors to drop failed subordinates into the tank but I can only assume they're there.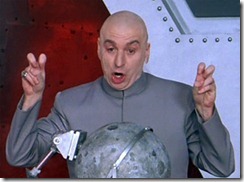 Watch The RC Top Helicopter Pilot
Carl Groover is the Maverick of RC helicopters. He does things with a miniature chopper that seem to defy the laws of gravity and physics.
He's got skillz and lots of mods on his copters.
The Naughty History of the Chaise Lounge
AKA the 'fainting couch' which was probably the first mainstream sex furniture.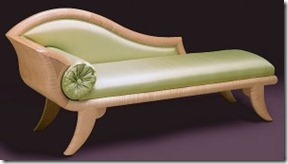 The Yahoo AoSHQ group. You know the way.
Braaak
.
Tonight's post brought to you by the History Channel: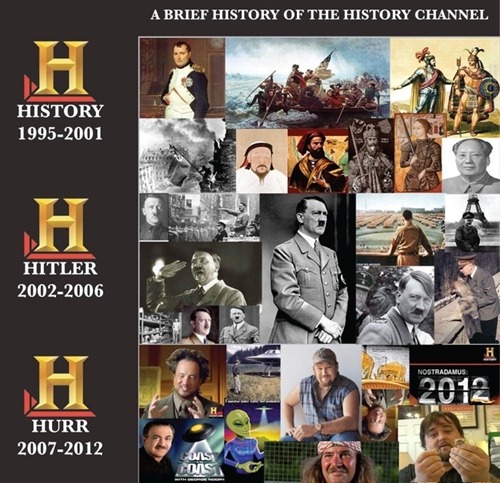 Notice: Posted by permission of AceCorp LLC. Please e-mail overnight open thread tips to maetenloch at gmail. Otherwise send tips to Ace.

posted by Maetenloch at
09:47 PM
|
Access Comments