« The Weekend Art Thread (Art by moron Polynikes)
|
Main
|
Top Headline Comments 3-26-12 »
March 25, 2012
Overnight Open Thread (3-25-2012)
The Real Story of the Murder of Kitty Genovese
On March 13, 1964 Kitty Genovese, then 28 years old, was stabbed to death in Queens, New York by serial killer Winston Mosely. It became an infamous episode when the NY Times published a front page story accusing the neighbors of standing by while she was stabbed to death.
Apathy at Stabbing of Queens Woman Shocks Inspector

For more than half an hour 38 respectable, law-abiding citizens in Queens watched a killer stalk and stab a woman in three separate attacks in Kew Gardens.

Twice the sound of their voices and the sudden glow of their bedroom lights interrupted him and frightened him off. Each time he returned, sought her out and stabbed her again. Not one person telephoned the police during the assault; one witness called after the woman was dead.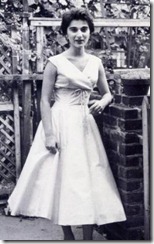 But there are so many inaccuracies in just the first two paragraphs - things that Martin Gansberg should have known were untrue - that it ought to constitute a case of journalistic malpractice.
Yet for years this incident was used to shame Americans for being hard-hearted and reluctant to get involved. There were even entire psychological theories created to explain the neighbors' behavior. But most of what we know about the case is almost certainly wrong.
In fact Christopher Taylor points out how wrong the very first three sentences are:
The problem is, while there were 38 people living in these apartments, only a few actually had a window on the street side where they could see or hear what was happening. It was three in the morning, so most of them were in deep REM sleep and probably didn't hear a thing.
And it turns out that no one actually saw the entire attack and that the police were called. Plus this happened just down the street from a bar known for its routine late night rowdiness:
She was only attacked twice, once inside where no one could see her. Timing is critical as well. Anyone who woke up to her screams would have taken time to get up and look out the window. By that time, they would have just seen a girl staggering down the street at 3 in the morning as a Corvair sped off.

The few witnesses who were awakened by the attack claimed they thought it was some domestic disturbance or a fight spilling out of the Old Bailey bar, not an unreasonable response. If you were awakened at 3 in the morning by shouts, how likely would you be to strap on your superman outfit and dash into the streets?
You can read more here.
One thing that people don't realize is how fast and undramatic violence can be. When I was younger I once saw a man get stabbed just a few feet away from me. It happened so quick that it took my brain a few seconds to verify that a knife really had gone into that guys chest. And there wasn't a lot of screaming or as much blood as you'd expect. It was nothing like the movies and if I'd been a neighbor looking out the window at the noise, I would have just assumed it was some drunken guys being rowdy.
Low Turnout in the GOP Primaries
So Republican primary voters are depressed by the prospects of Romney as candidate and a loss to Obama in 2012 and haven't been showing up to vote right?
Well not in IL:
Romney actually won more votes in Illinois than John McCain did in 2008 and the number of Republican voters who went to the polls also exceeded turnout four years ago.While turnout in Chicago apparently was extremely low, that wasn't the case for the entire state. Republican turnout was about 2.5% higher compared to four years ago, based on the latest state returns.

The Republican vote also surpassed the primary totals in 2004 and 2000.
And not true in general - GOP turnout is actually up in most states - especially the ones we most need to win in the general:
A strong majority of the most competitive races, meanwhile, have actually seen turnout increase since 2008, including Iowa, New Hampshire, South Carolina, Michigan, Ohio, Alabama, Mississippi and Illinois. Of those states, only Mississippi wasn't also competitive in 2008.

The takeaway: When there is major vote in a competitive race, Republicans are turning out to vote - at a rate slightly higher than they did four years ago.
Various trends and predictions from John Durant. I agree with most of these and even the ones I'm not sure of are at least plausible:
More and more mysterious conditions will be tied to pathogens.
The rise in antibiotic-resistant strains of bacteria and new viruses will be the most serious threats to human health over the coming decades.
The rise in resistant or virulent strains of disease will cause a political shift in favor of conservative politicians and values. Their decline will cause a shift in favor of liberal politicians and values.
The rise in personal measurement (and genomics) will continue to disappoint, as people realize that motivating good behavior is a harder problem than understanding bad behavior.
We are nearing peak misandry (hatred of men or boys).  More people are waking up to the fact that our nation's divorce and custody laws are wildly biased in favor of women, create incentives for women to divorce
Schools, curriculum, and teaching methods have been structured in a way that don't motivate men.
Homeschooling will continue to rise, particularly as online learning improves.
Good News: 3D Movies Won't Cost Extra at the Theaters
The bad news - they're going to raise the ticket price for 2D movies to make up the difference.
Among the bigger changes will probably see the 3D-upcharge disappear. 3D charges will help increase the overall ticket-price but, as an industry, I think we'll see a blend begin to emerge in 2012, where patrons will have a single price for both 2D and 3D films. 2D prices will increase and 3D prices will decrease.
And it turns out that the 3D of the 50's was more or less the same as what we have now:
When we picture 1950s movie audiences enjoying 3-D classics like Robot Monster or Gorilla at Large, we tend to imagine them wearing those glasses with two colored lenses, usually red-and-blue or red-and-green. ...But by the time Bwana Devil launched the 1950s 3-D fad, studios had switched to a full-color Polaroid technology using polarized lenses. That's right: it was essentially the same technology theaters still use today. Cat-Women of the Moon's 3-D was more or less the same as Avatar's!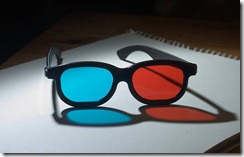 So you've seen this warning phrase on on the jar of p-nitroanline but always wondered exactly what they meant. Well let this video answer your question especially the part around 1:20:
5 Things You Don't Learn About High School Until Too Late
Luckily for me my parents always made it clear that 'these are the greatest days of your life' was a huge lie, and that every person I saw and every thing I did at school was somebody else's choice so of course I'd be annoyed. So my expectations were kept realistic.
And not only are your classmates generally full of shit but also many of your teachers are as well:
These people are, after all, only human, and low-paid humans at that. They may be trying their best. But when you're a kid, you don't realize that your teachers aren't necessarily any wiser than the average person, and may in fact be undergoing medication for numerous mental illnesses.
And then there are the pep rallies which were always the one high school activity that absolutely baffled the foreign exchange students:
Most pep rallies are phrased as "We're all here to get our team pumped up and ready for tonight's game." But does it make sense to pull hundreds of people out of class to cheer for 10 basketball players several hours before the game even starts? The reason it doesn't is because what they're saying isn't entirely the truth. It's not so much about "team spirit" as it is "please buy a ticket and some popcorn and some sodas and some team merchandise." They're not trying to get the team pumped up. They're trying to get you pumped up, because the games need to make money.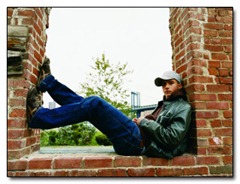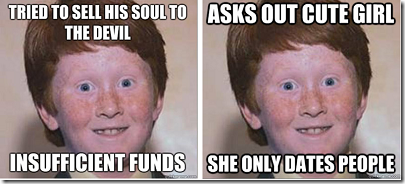 Bizarre High Heel Designs by Kobi Levi
Mostly objets d'art but some look practical and attractive.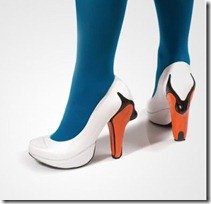 Weekly AoSHQ Commenter Standings
Top 10 commenters:
1 [458 comments] 'Vic' [64.29 posts/day]
2 [428 comments] 'Jane D'oh'
3 [412 comments] 'willow'
4 [384 comments] 'Robert'
5 [378 comments] 'nevergiveup'
6 [364 comments] 'StuckOnStupid'
7 [343 comments] 'kbdabear'
8 [342 comments] 'AllenG (Dedicated Tenther) SMOD 2012'
9 [340 comments] 'yankeefifth'
10 [318 comments] 'nickless'
Top 10 sockpuppeteers:
1 [75 names] 'kbdabear' [10.53 unique names/day]
2 [54 names] 'toby928?'
3 [46 names] 'Islamic Rage Boy'
4 [44 names] 'Doctor Fish'
5 [43 names] 'Billy Bob, pseudo-intellectual'
6 [38 names] 'Cicero'
7 [36 names] 'nickless'
8 [35 names] 'Mallamutt, RINO President for Life'
9 [34 names] 'AltonJackson'
10 [27 names] 'Insomniac'
The group. Yeah.
Where it's at - the Twitter
Tonight's post brought to you by Winston: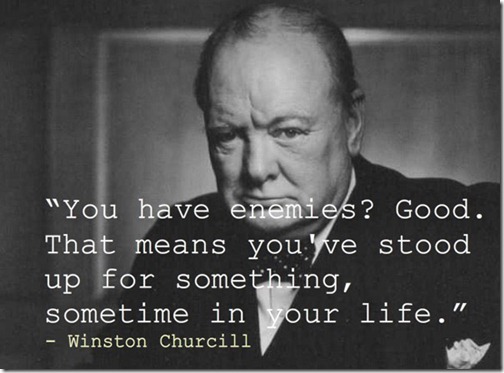 Notice: Posted by permission of AceCorp LLC. Please e-mail overnight open thread tips to maetenloch at gmail. Otherwise send tips to Ace.

posted by Maetenloch at
10:29 PM
|
Access Comments