« Alan Grayson Runs Red Light, Hits Bus, En Route To Campaign Event
|
Main
|
Leftist Idiot, Eleanor Clift "I Work for a One Dollar Company", Perfectly Ok With Iran Having Nukes »
March 11, 2012
BountyGate (tmi3rd)
So NFL free agency begins on Monday, and it's already been a dramatic offseason as free agency goes. Peyton Manning is on the market, the Saints are struggling with a monster contract for Drew Brees while trying to re-sign core free agents, the Redskins mortgaged the farm to draft Robert Griffin III, and so forth.

So, as a Saints fan (in case you missed it), let me throw my opinion out there about the Saints and the program they had in place where players were paid to injure other players: They broke the rules, they were told to stop, they kept breaking the rules, they got caught, and they have to pay the price for that.

Now to the fine print…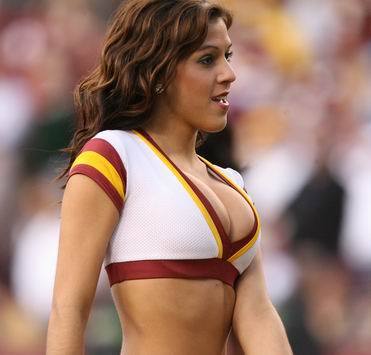 First of all, we'll find out as early as Monday what the punishment is, as far as I know. It's likely to be a significant fine as well as loss of draft picks, and the possibility exists that Saints general manager Mickey Loomis and Saints head coach Sean Payton will be suspended (the length of any suspension is the subject of much debate). MLB Jonathan Vilma allegedly contributed $10K to a bounty on then-Vikings QB Brett Favre, and if true, it would not come as any surprise if he were suspended for as many as eight games. Many have called for the firing of Loomis and Payton, but Saints owner Tom Benson has indicated this will not be the outcome. Benson is reportedly pretty angry about this, as this has squandered a great deal of the goodwill the Saints had gained after Hurricane Katrina, and Loomis and Payton will be on very short leashes after this.

22 of 27 Saints defenders were implicated in this program, including LB Scott Fujita, DT Anthony Hargrove, and DE Bobby McCray (these players are no longer with the team). There is some discussion of trying to suspend essentially everyone who played defense for the Saints from 2009-2011.

Finally, now-St. Louis Rams defensive coordinator Gregg Williams is in a lot of hot water over this, as indications exist that he ran similar programs in Washington, Buffalo, Jacksonville, and Tennessee. Many have called for him to be suspended for at least a year, if not banned from the league entirely. Again, when it comes down to it, the Saints deserve whatever's coming to them. They broke the rules, and when told to stop by ownership, they ignored the directive, and have skirted a number of NFL rules administratively. It's tough for me to watch as a Saints fan, but the rules are the rules.

Now to the reaction- we've seen an amazing amount of yellow journalism from this. ESPN's Grantland.com has an article by Charles Pierce (who writes for NPR) that has all sorts of rending of garments about how America as a culture is moving away from the NFL (and tries to link all this to concussions)… Howard Bryant over at ESPN writes about how the NFL is out of step with society's standards in the US… and I won't justify Jason Whitlock's existence at Fox Sports by linking to him, but any of you familiar with Whitlock's usual race-baiting tripe can figure it out.

My response is simple: What a load of crap.

I played football through the beginning of high school, switched to soccer for a couple of years, and wound up playing college hockey. My brother played four years of college football, and as mentioned before, we grew up playing organized football with the Mannings (to establish perspective).

There wasn't ONE TEAM that I was on in any sport that didn't have bounties out- spoken or unspoken- on other teams' players.

Now, does that mean that we had an understanding to go out and try to hurt other players? Of course not- that's not something any athlete or coach that I've encountered would do- but the understanding was there that if you had the ability to put a punishing blow on another team's star player, you did so. This also assumes you'll do it within the rules.

As we learn more about concussions, I can understand more concern about injurious hits- in hockey, we have guys who are NFL-sized hitting each other at a combined speed of 60 mph on open ice. Getting hit by NFL linemen means having 400-pound guys who are astonishingly quick trying to take your head off.

But this garment-rending we're seeing in the media witch hunt is crap. We're coached to play to the whistle with reckless abandon in all sports. Contact sports have an inherent amount of danger; collision sports even more so. Reading these egregious articles decrying the violence inherent in the system by these COWARDS who have never played a collision sport in their lives ignore both the traditions of the sports and the appetites of the people who play and consume them. These same jerks ooh and ahh over massive hits in football and hockey, over big wrecks in NASCAR, and so forth. The notion that they would attempt to impose their cocooned guilt upon us is laughable.

Anyway, as we ramp up towards the ONT, please feel free to discuss NFL free agency, the NHL, MLS opening day, or whatever… we've also got a hell of a finish shaping up in the AoSHQ fantasy hockey league.

In the meantime, please enjoy this picture that DaveInTexas tells me is his mom, via Twitter...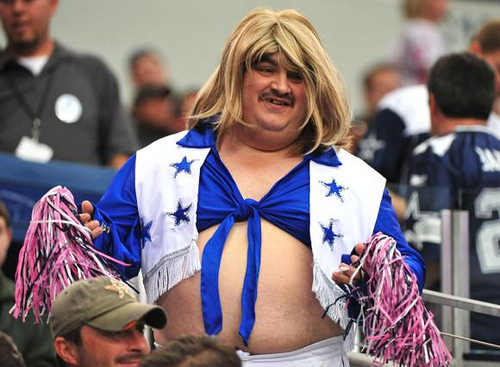 posted by Open Blogger at
06:30 PM
|
Access Comments