« Karma Fisker Dies in Consumer Reports Testing
|
Main
|
Top Headline Comments 3-9-2012 »
March 08, 2012
Overnight Open Thread (3-8-2012)
Oh Noes: SC GOP Not Down With the AoSHQ Lifestyle
Attention morons - your ilk is not welcome to run in the Laurens County, SC Republican Party primary.
Because they have standards.
Standards that you can't possibly meet - well unless you have access to a time machine. And in that case we're gonna want to talk to you about why you've been holding out and not offering to do a little 2008 retconning.
Before you can join the Laurens County Republican Party in South Carolina and get on the primary ballot, they ask that you pledge that you've never ever had pre-marital sex - and that you will never ever look at porn again.

Last Tuesday, the LCGOP unanimously adopted a resolution that would ask all candidates who want to get on the primary ballot to sign a pledge with 28 principles, because the party "does not want to associate with candidates who do not act and speak in a manner that is consistent with the SC Republican Party Platform."
And what happens if you fall off the pr0n wagon?
The pledge, which all Republican candidates must sign if they expect to be on the Republican ballot, also says, in its introduction, that the local party will "... seek to hold me into account ..." if the candidate is negligent in upholding the principles set forth in the Pledge.

The process for "holding into account" is not specified in the document.
Also out: Thai tranny hookers - which are forbidden under no less than three provisions.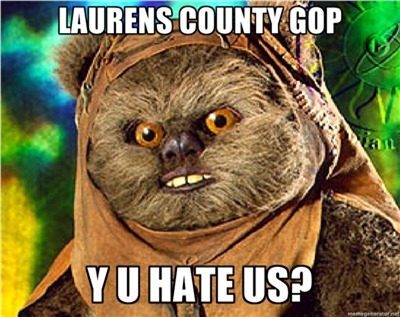 Top members of computer hacking groups Anonymous and LulzSec have been arrested across two continents after their leader - one of the world's most wanted computer vandals - turned them in.

In a startling show of betrayal towards his fellow hackers, 28-year-old Hector Xavier Monsegur led authorities to the five people who have now been charged in court papers in New York.

...The suspects reportedly include four LulzSec members - two men from Great Britain and two from Ireland - and one member of Anonymous - an American named Jeremy Hammond from Chicago.
And for all their talk about Fighting The Power, they mostly stole credit card and bank information from hacked websites.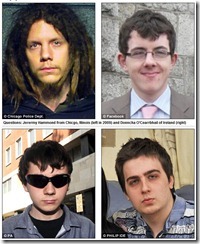 When Michelle Obama Occupied Harvard
Well it does look like her and would fit the timeline.
In May 1988, Harvard Law Students, borrowing from Alinsky's Rules for Radicals, and foreshadowing the Occupy movement of 2011, occupied the Harvard Law School's Dean's office. The students were supporting Professor Derrick Bell's demand that the law school hire professors on the basis of race.

One of the students "dressed in black" and occupying the dean's office appears to be Michelle Obama (Harvard Law '88 ).
You can watch the video here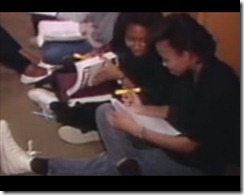 And if you're curious about Derrick Bell's sci-fi story, "Space Traders", where evil whites sell black people to space aliens, you can read the whole thing here:
Then came the second surprise. The leaders of this vast armada could speak English. Moreover, they spoke in the familiar comforting tones of former President Reagan, having dubbed his recorded voice into a computerized language-translation system.
And this point constituted the third surprise. Those mammoth vessels carried within their holds treasure of which the United States was in most desperate need: gold, to bail out the almost bankrupt federal, state, and local governments; special chemicals capable of unpolluting the environment, which was becoming daily more toxic, and restoring it to the pristine state it had been before Western explorers set foot on it; and a totally safe nuclear engine and fuel, to relieve the nation's all-but-depleted supply of fossil fuel. In return, the visitors wanted only one thing-and that was to take back to their home star all the African Americans who lived in the United States.
Those Innocent Soviet "Trawlers"
Just perfectly innocently fishing wherever the US Navy happened to be. And innocently packing torpedos too?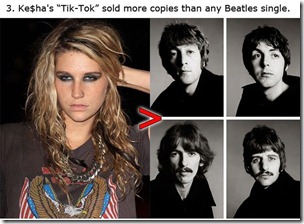 "Too Fat" Dutch Top Model Wins Lawsuit
Ananda Marchildon was named Holland's Next Top Model in 2008. The contest promised her a three-year contract with €75,000 (close to $100,000) in arranged assignments - but then they fired her. Illustrious modeling agency Elite, the international group responsible for such showstoppers as Rosie Huntington-Whiteley, Alessandra Ambrosio, and Cara Delevingne, dropped Ananda from their roster under the premise that she had "a nice face but a fat ass," due to her hip circumference being two centimeters wider than the 90 cm they allow. They deemed that, because of those two centimeters, she wouldn't look good on runways and wouldn't even fit in the sample-size clothes . so they attempted to pay her off with only €10,000 (about $13,000), €65,000 short of what she had been contracted.
Because God knows you wouldn't want a fatty like this walking your runway.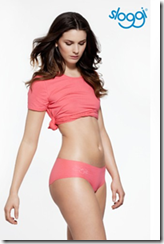 The latest update in SoS's Saga can be found here
Yahoo group. That is all.
And my Twitter spew.
Tonight's post brought to you by Jar-Jar goes here: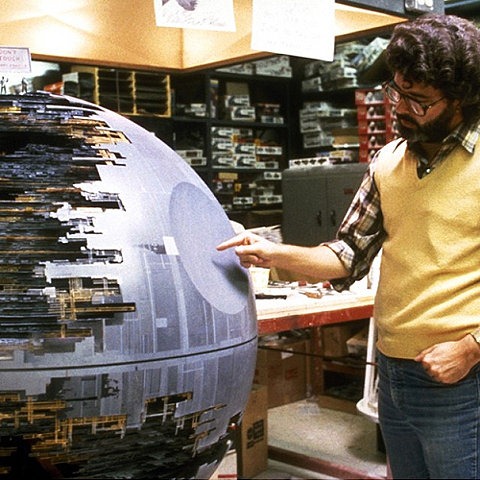 Notice: Posted by permission of AceCorp LLC. Please e-mail overnight open thread tips to maetenloch at gmail. Otherwise send tips to Ace.

posted by Maetenloch at
09:53 PM
|
Access Comments