« SUPER TUESDAY RESULTS THREAD
|
Main
|
Open Blog/Day Off »
March 06, 2012
Overnight Open Thread (3-6-2012)
Buck Up Lil Campers - The GOP Is Not Doomed in 2012
I know that DOOM and hemlock mojitos are the trendy drinks these days around the HQ, but there are some good reasons to believe the fundamentals favor the GOP candidate this election.
Indeed, this is why I prefer simpler models that Teixeira conveniently avoids.  The "Bread and Peace" model from Douglas Hibbs uses only two variables (real disposable personal income per capita and military fatalities in unprovoked wars).  That model's results last month were not encouraging for Obama, even if you modify the model to give him credit as the incumbent.  Since then, real disposable income has fallen.

Among newer models, there is the "Nowcast," from professors Charles Tien of and Michael Lewis-Beck, who have done a fair amount of work in this area.  The Nowcast is based largely on the National Business Index (NBI), which the authors define as the percentage of respondents who say "business conditions are better" minus the percentage of respondents who say "business conditions are worse," as measured in the national University of Michigan Survey of Consumers.  This NBI, measured in April six months before the November election, correlates highly with incumbent vote share since 1980.  The most recent Nowcast (.pdf) - just one month from April - has Obama at 47.4%, which not only projects an Obama loss but one outside the average overall model error of 2.2%.
And this is taking into account the standard GOP stupidity and fuckuppery. So we have that going for us.
But hey if you just enjoy the tangy taste of hemlock and and the warm buzz of a KCN chaser, don't let me spoil all the fun.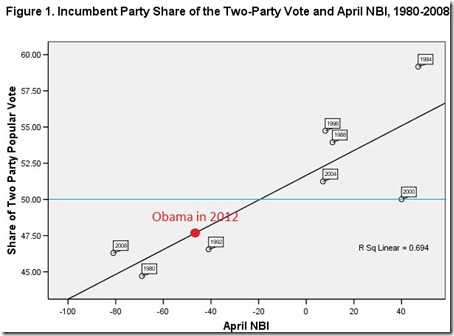 Zombie: The Million Breitbart Project
A good father goes fishing and feeds his sons every night. A great father teaches his sons how to fish so they can feed themselves.

A good muckraking investigative journo-activist breaks shocking stories that change the political landscape. A great muckraking investigative journo-activist - like Andrew Breitbart - shows us that anybody can do what he does.

Because that's the secret of Andrew Breitbart's career: He rose to the top despite not possessing any unique skills.
One thing we must learn from Andrew's life: If Breitbart could do it, anyone could do it. We no longer have any excuse. America's bloggers and citizen-journalists and new-media mavens need to get off our collective asses and make news happen.

Every day, you need to ask yourself: What Would Breitbart Do?

And then do it.
Read the rest of her post here.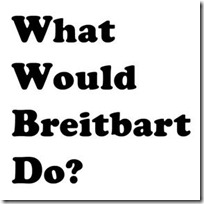 Otzi the Iceman Had Brown Eyes, Lyme Disease
The 5,300-year-old 'ice mummy' known as Otzi suffered from the world's first-known case of Lyme disease, a bacterial parasite spread by ticks, according to new DNA analysis.

Otzi, who was 46 at the time of his death and measured 5ft2, also had brown eyes, had relatives in Sardinia, and was lactose intolerant. Otzi was also predisposed to heart disease.
It was hard out there for a 46 year old cave-dwelling pimp-daddy.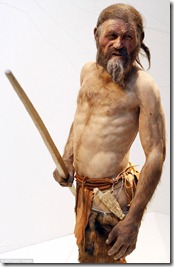 Holy crap 11 razzies in the same year - that's got to be a new record.
Topping the list-the complete version of which you can see here-were Sandler's performances in Just Go With It and especially Jack And Jill, which scored him nods for both Worst Actor and Worst Actress (where he'll compete against Sarah Palin playing a fantasy version of herself in the documentary The Undefeated). Furthermore, all possible permutations of his screen pairings in both of those movies were nominated for Worst Screen Couple, the specificity of which somehow seems even more cutting than his closest competitor, "Nicolas Cage And Anyone Sharing The Screen With Him In Any Of His Three 2011 Movies."

Anyway, these nominations, when combined with his producing work on Bucky Larson: Born To Be A Star, contributed to Sandler easily besting Eddie Murphy's five nominations for Norbit in 2007, and making Adam Sandler the most Razz-ed star of all time.
I like Adam Sandler and usually even his lesser movies have at least a few good scenes but maybe it's time for him for him to take a timeout and focus on making just one decent movie a year.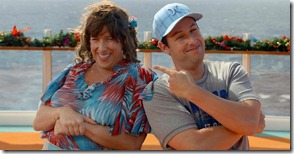 It's really hard to look cool and do a bong at the same time.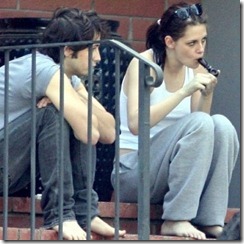 Well Letting The Wookie Win looks easy enough but trust me - it's hard.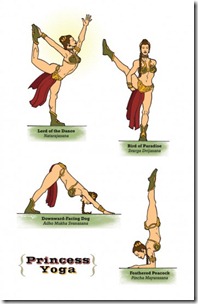 Okay the story says they feel pain 'differently' but I think we can all read between the lines here.
Professor Lars Arendt-Nielsen, one of the researchers, said: 'Our tests showed that redheads are less sensitive to this particular type of pain.

'They react less to pressure close to the injected area, or to a pinprick. They seem to be a bit better protected, and that is a really interesting finding.'

In recent years, research has suggested that redheaded women experience pain in a different way to their brown and blonde counterparts.
Hmm don't feel pain and lack souls but otherwise can fully simulate a human - I think we've found the next generation of test dummies here.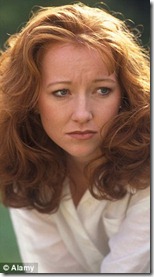 The Yahoo AoSHQ group. You know the way.
Braaak
.
Tonight's post brought to you by Mick: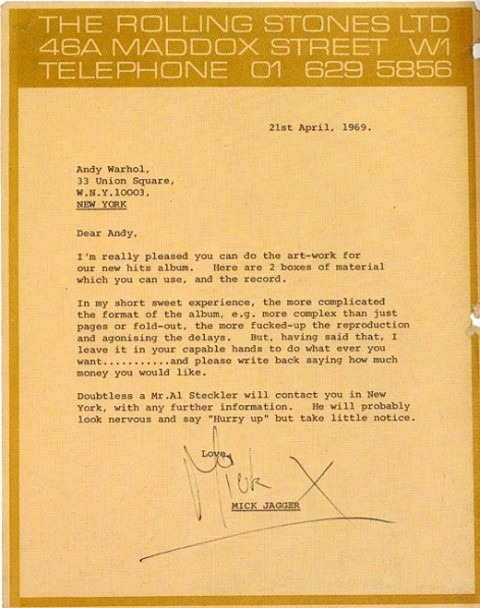 Notice: Posted by permission of AceCorp LLC. Please e-mail overnight open thread tips to maetenloch at gmail. Otherwise send tips to Ace.

posted by Maetenloch at
10:04 PM
|
Access Comments