« CAC's Weekend Art Thread: A Giant Rock is Headed for Los Angeles
|
Main
|
Sunday Morning Non-Book Open Thread »
March 03, 2012
Overnight Open Thread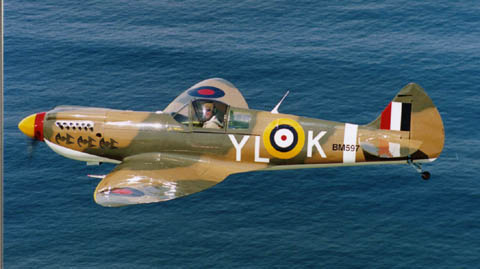 You know, it would be nice if we could move the political conversation from birth control and social BS to things that most of us actually care about. You know, stuff like this. 30 Stupid Things The Government Is Spending Money On.

#2 The Obama administration plans to spend between 16 and 20 million dollars helping students from Indonesia get master's degrees.

#3 If you can believe it, the U.S. government has spent $175,587 "to determine if cocaine makes Japanese quail engage in sexually risky behavior".

#6 The Department of Health and Human Services plans to spend $500 million on a program that will, among other things, seek to solve the problem of 5-year-old children that "can't sit still" in a kindergarten classroom.
Adventures Of The TSA Frisk Patrol
The TSA strikes again. TSA Asks Female Passenger To 'Prove' Breast Pump Is Real. And just how you do that? Well the TSA makes you go to the women's restroom and use the pump in full view of others in the restroom and watch you fill the bottle.

Or in the most recent case, asking a MTLF (mother they'd like to frisk) at an airport security checkpoint to "prove" that her breast pump is real. The ploy backfired anyway. The woman who was flagged for additional screening at the Lihue Airport in Hawaii Wednesday because her luggage contained an electric breast pump didn't offer a public demonstration.

The mother was informed she couldn't take the pump on board the aircraft because the bottles in her carry-on were empty(?).
Hope Austin Powers never runs into the TSA. Could be a bit embarrassing.
Marines
4D Pron?
What? Man I haven't even seen a regular 3D movie let alone a pron one and China is already moving to 4D? China Taking 3D Pron Sequel To Fourth Dimension. What is 4D anyway?

Surprisingly, the fourth dimension of pron is not smell.

Producer Stephen Shiu Jr. claims the sequel--tentatively titled 4D Sex and Zen: Slayer of a Thousand from the Mysterious East, will make use of the motion technology within the seats, already installed in at least one Hong Kong theater, to give audiences a physical sensation outside their discreet, in-pant masturbation. Pron-loving audiences will occasionally be jostled by vibrations set to go off at certain points in the film, thus simulating the sexual excitement of realizing you've been sitting on the spare Wii remote. Progress!
Kitteh Running For VA US Senate Seat
Damn third party candidates. Hank the Cat: Virginia's Cutest U.S. Senate Candidate Ever.

Hank believes he has something more to offer to the folks of Virginia than George Allen (R) and Tim Kaine (D), two former governors running to replace retiring Sen. Jim Webb.

He earned his success after living in the streets. He knows how to bring jobs to Virginia. He can chase the rats out of Washington. He's really fluffy.

Hank is a 9-year-old cat from Springfield running for the U.S. Senate as an independent write-in candidate. If you don't believe it, he's got a web site, a Facebook page, a Twitter handle and a campaign ad (video below).

"Hank is a refreshing candidate--energetic, inspiring, and real," reads the Maine coon's bio. "Unlike so many others, he wasn't born with a 'silver spoon'--but rather earned his success and his name through hard work."
Time
Ten Things Everyone Should Know About Time.

3. Everyone experiences time differently. This is true at the level of both physics and biology. Within physics, we used to have Sir Isaac Newton's view of time, which was universal and shared by everyone. But then Einstein came along and explained that how much time elapses for a person depends on how they travel through space (especially near the speed of light) as well as the gravitational field (especially if its near a black hole). From a biological or psychological perspective, the time measured by atomic clocks isn't as important as the time measured by our internal rhythms and the accumulation of memories. That happens differently depending on who we are and what we are experiencing; there's a real sense in which time moves more quickly when we're older.
Super Cats
Overuse Of CGI
I think Act of Valor was one movie that I've seen recently that didn't commit the crime of using CGI when it wasn't needed. 6 Dumb Things Movies Do To Make Their Special Effects Less Effective.

When movies resort to CGI for such minor things, it almost always looks bad because, really, it's just a spider on a lady's arm or a floating camera. It's not a big showpiece shot, so the effects artists aren't going to put that much effort into them, but here's the thing — these "unimportant" shots looking like crap will make viewers less likely to accept the big stuff later on.

I don't know about you, but once I notice a few really unconvincing special effects my brain goes into "spot the s–tty CGI" mode. Because of that lame spider or floating camera early on, my brain doesn't want to accept the giant ape or superhero effects showdown that comes later. In other words, if a scene is too unimportant to bother making your CG effects look decent, don't even bother with 'em.
Vortex Gun
This could be fun. Electrified Vortex Rings Could Deliver Pepper Spray At 90 MPH. I'd try it at an #occupy protest.

Vortex technology has been used in everything from rocket-powered fire extinguishers to Nerf guns, but neither of those things are capable of giving the beat-down to hapless protesters. By giving spinning vortices an electric charge, though, pepper spray can be sent over 150 feet at between 60 and 90 mph.
Pop Quiz
So who Wears It Better? Go and vote.

Guess The 'Ron
Alright 'ettes. Here ya go. Guess the 'ron.

And speaking of chests, in Britain, it seems that A Third Of Young Women Would Swap IQ For Bigger Breasts.

Shocking new research shows almost half of young women aged 18 to 25 would prefer to have large breasts than high intelligence - with a third even saying they would gladly swap.

The study, which has alarmed women's groups, also found a quarter of those surveyed felt bigger breasts would make them feel 'happier'.

And almost 60 per cent of the respondents believed that men would be 'more interested' in them romantically if they had bigger breasts.
Lutheran Insulter

You are idiots and swine. Hey, don't get mad at me. I'm only repeating what the Lutheran Insulter said.
Tonight's ONT brought to you by: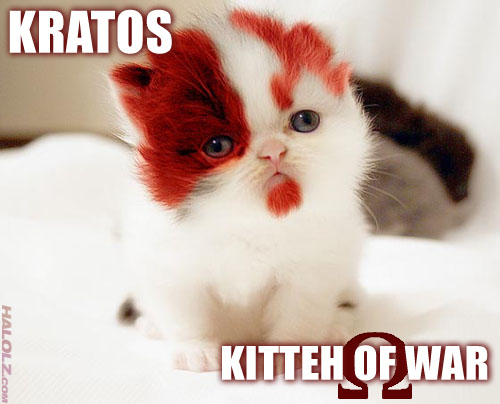 Notice: Posted by permission of AceCorp LLC. Please e-mail overnight open thread tips to maet or CDR M. Otherwise send tips to Ace.
PUT TEXT YOU WISH TO USE AS VISIBLE LINKING-LANGUAGE HERE
&topic=world_news">

posted by CDR M at
09:33 PM
|
Access Comments