« The Occupy Movement Scores More Annoyance in Oakland
|
Main
|
Top Headline Comments 1-30-12 »
January 29, 2012
Overnight Open Thread - Cuneiform Edition
Technology may change but the popularity of drink, dirty jokes, and political snark hasn't:

Crude jokes, beer and a hearty disregard for politicians were part of life in ancient Mesopotamia - 3,500 years ago.

A newly translated tablet from the area of present-day Iraq runs through a series of riddles which show that even in 1,500BC, people liked a puzzle.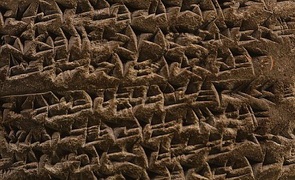 True some of the jokes and riddles don't quite make complete sense - but then that's also true of most of the ONT comments say between 2am and 6am.

The two rudest riddles have missing answers - or ones that don't make sense.

'The deflowered girl did not become pregnant. The undeflowered girl became pregnant. What is it?'
Answer: Auxiliary forces. The term for a group of soldiers is puzzling here, says Wasserman.

'... of your mother, is by the one who has intercourse with her. Who is it?'
Answer: Perhaps thankfully, this answer has been lost.
Yo mamma jokes - still going strong 3,000 years later.
And then of course we have the ever popular depictions of Mesoptamian cheerleaders: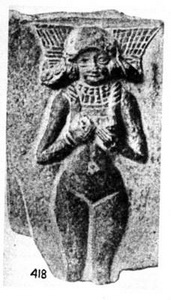 Good times, good times.
Do People Become More Conservative as They Age?
Short answer: No.

Using surveys taken between 1972 and 2004, the researchers found that groups of people actually became more tolerant, not more conservative, after age 60 -- calling into question some enduring myths about old age. Survey questions addressed attitudes about boundaries of privacy (such as the right to die), historically subordinate groups (such as women and Blacks) and civil liberties (for groups like atheists).
Overall, what's happening in society at large as people come of age seems to matter most in determining the starting point for their core beliefs, said Karl Pillemer, a sociologist and gerontologist at Cornell University, who conducted more than 1,000 in-depth interviews with seniors for his book, "30 Lessons for Living: Tried and True Advice from the Wisest Americans." From there, people's attitudes can evolve as they age. And flexibility often trumps rigidity.
Liam Neeson and Muslim Converts in Prison

Thinking about it, Neeson may be on to something here, with his shallow belief that he can go on as before, just singing a slightly different song along with the muezzin. As my cousin, who spend years ministering as a prison chaplain, wrote me in connection with prison conversions to Islam:


It is not a contradiction to be a Muslim and a murderer, even a mass murderer. That is one reason why criminals "convert" to Islam in prison. They don't convert at all; they similarly remain the angry judgmental vicious beings they always have been. They simply add "religious" diatribes to their personal invective. Islam does not inspire a crisis of conscience, just inspirations to outrage.


Prisoners use conversion to justify their rage. Neeson's admiring little speech indicates that at least one movie star types seems to being using it to justify just how shallow he really truly is.
Helmet Cam Combat Footage From Iraq
It's old but still worth watching. Apparently this was taken by American special forces fighting along with Iraqi soldiers in Najaf and Samarra Iraq.

News You Probably Shouldn't Use: Making Thermite

Fe2O3 + 2 Al = 2 Fe + Al2O3

Basically, a high temperature burning metal like iron oxide (rust) mixed with an easier to ignite, oxidizing metal will produce incredibly high amounts of heat in a small area for a short amount of time. Thermite is so hot and powerful, that it can even burn straight through asphalt. This is fun for some homemade fireworks, but beware, it's against the law to make incendiary mixtures like this and ignite them.
Ace Corp LLC cannot be held responsible for your bad judgment. Plus we gots no money.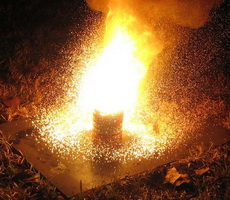 The World's Worst (and Ugliest) Cars
What were they thinking?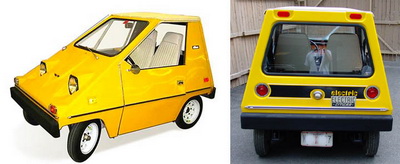 But Can You Eff It?
One of the last remaing complaints about the ipad has finally been resolved.

What am I, an australopithecus? Do I live in a cave? Am I jerking off to a skeleton of Lucy? No, what you need, modern homo sapien, is a Fleshlipad. It's an attachment that takes your Fleshlight ...and allows you to attach it to your iPad while it displays images of hot babes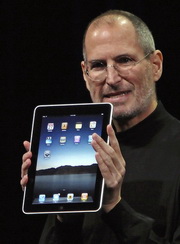 Weekly AoSHQ Commenter Standings
Top 10 commenters:
1 [590 comments] 'CoolCzech' [82.85 posts/day]
2 [558 comments] 'Niedermeyer's Dead Horse'
3 [509 comments] 'Tammy al' Thor'
4 [463 comments] 'AllenG (Dedicated Tenther) Team Meteor. Now with Cheesecake'
5 [417 comments] 'soothsayer'
6 [417 comments] 'Robert'
7 [371 comments] 'garrett'
8 [362 comments] 'ambrosia'
9 [347 comments] 'Vic'
10 [332 comments] 'ace'
Top 10 sockpuppeteers:
1 [68 names] 'kbdabear' [9.55 unique names/day]
2 [51 names] 'al-Cicero, Tea Party Jihadist'
3 [51 names] 'Newt Gingrich'
4 [42 names] 'garrett'
5 [41 names] 'Barack Hussein Obama'
6 [37 names] '18-1'
7 [36 names] 'Count de Monet'
8 [36 names] 'Doctor Fish'
9 [34 names] 'JDP'
10 [29 names] 'CoolCzech'
The group. Yeah.
Tonight's post brought to you by defining anorexia down: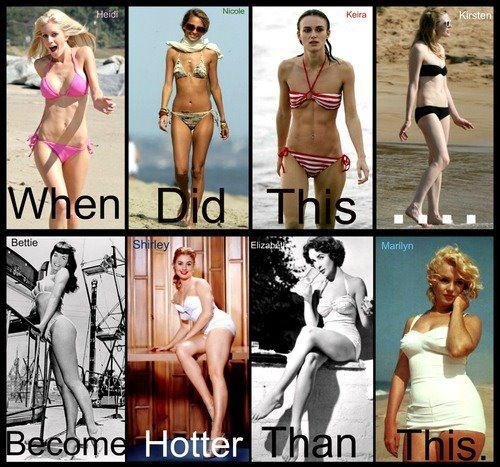 Notice: Posted by permission of AceCorp LLC. Please e-mail overnight open thread tips to maetenloch at gmail. Otherwise send tips to Ace.

posted by Maetenloch at
10:19 PM
|
Access Comments