« Some Movies Were Nominated For Some Industry Awards And It's The Most Important Thing Ever Or Something
|
Main
|
Top Headline Comments 1-26-12 »
January 25, 2012
Overnight Open Thread
How Deep in the Elite Cultural Bubble Are You?
So Charles Murray of the AEI has a new book out, Coming Apart, where he claims that there's now a great cultural divide separating American upper and lower classes.

America is coming apart. For most of our nation's history, whatever the inequality in wealth between the richest and poorest citizens, we maintained a cultural equality known nowhere else in the world—for whites, anyway.
Over the past 50 years, that common civic culture has unraveled. We have developed a new upper class with advanced educations, often obtained at elite schools, sharing tastes and preferences that set them apart from mainstream America. At the same time, we have developed a new lower class, characterized not by poverty but by withdrawal from America's core cultural institutions.
And to see exactly how isolated you are in the upper class bubble they have a
helpful quiz
:

And as is de rigueur for these kind of posts here is my score: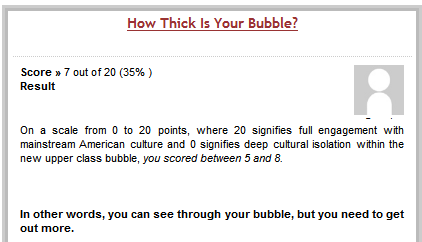 So I guess I am an effete Nancy-boy.
Well I blame society. And the appalling lack of field-trips to the local village offered at the Snottingham School. Yes and that plus the fact that the lighthouse tends to keep out the hoi polloi as well as the riff-raff.
Perhaps I should sponsor a festival of some sort where I can allow the locals to come over to the island and perform their native activities and such and then I could award various prizes. Yes that sounds absolutely perfect. Consider the Great Divide question now resolved.
For whatever reason, Romney seems like a creature put on Earth to blend in with the humans and report back what he finds. He clearly likes earthlings, and they in turn find him pleasant enough, and surprisingly lifelike. Occasionally he finds the right words, but he rarely connects them to the right tone.
On the plus side he doesn't seem to want to steal our women or serve us cookbook-style, so we could do worse I guess. Hopefully he'll be a benevolent squish and keep the mind-raping and tax hikes to a minimum.
What Gingrich Thought About Reagan Then

Here is Gingrich: "Measured against the scale and momentum of the Soviet empire's challenge, the Reagan administration has failed, is failing, and without a dramatic change in strategy will continue to fail. . . . President Reagan is clearly failing."
...Thus Gingrich concluded as he surveyed five years of Reagan in power that "we have been losing the struggle with the Soviet empire." Reagan did not know what he was doing, and "it is precisely at the vision and strategy levels that the Soviet empire today is superior to the free world."
And What Reagan Thought About Gingrich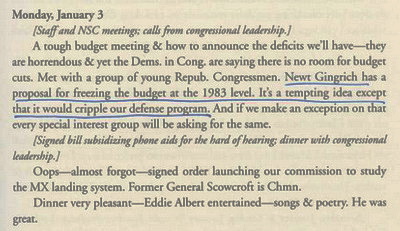 Pics From Woodstock
Sure they were a bunch of hippies and proto-hipsters in need of a good wash-down and a beating but at least they were doing something actually new and original. Not like the millennial #occupiers and neo-hippies who are basically conducting a pathetic reenactment of the 60's.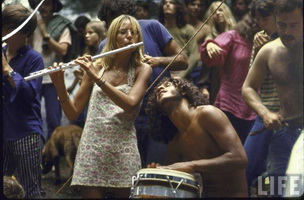 Time For The Apostrophe To Die?
So the British bookstore chain Waterstone's has officially changed its name to Waterstones. And peoples underwear has become all bunched.

BBC Radio 4's "World At One" arranged a discussion (archived here, listen after minute 39:26) between a liberal who claimed this was fine (children's author Michael Rosen, whose position is written up here) and a conservative (radio presenter John Humphrys) who admitted it was not the end of civilization but nonetheless took it as a sign of The Way Things Are Going and protested that we must not "lose the apostrophe", the reason being that "we need it".
But actually it turns out that we dont really need it:
The whole basis of the argument Humphrys gave for keeping the apostrophe is mistaken. Since dogs, dog's, and dogs' are all pronounced exactly the same, the fact that we can understand each other when we talk about dogs is as good a proof as one could expect for the proposition that there is no real danger of irresolvable confusion here. Humphrys cited the distinctions between its and it's and between were and we're to illustrate the wondrously helpful nature of the apostrophe, failing to notice that (a) the form its is a genitive that lacks the apostrophe all regular genitives have, and (b) it is extremely hard to make up any sentence in which the only difference is its vs. it's or were and we're so that ambiguity in context could actually arise.
In fact in Danish they form the possessive basically the same as in English and theyve more or less done away with the apostrophe with no problem. Now being scandis theyre used to ambiguity and duplicity, but still if they can do it so can we.
Countdown to Pancakes: Porno Chic in the 70's

Ever get the feeling, when looking at old pictures from around the 70s, that the people in the photographs are about ten seconds from making pancakes? It was the sexual revolution, Boomers are in their prime, and social/moral constraints were kicked to the curb.... it was prime time to have sex without regard for consequence. In other words, there's a damn good reason you get that uneasy feeling looking at these pictures, life itself was always within minutes of becoming a giant pancake.
Yeah a lot of the fashion pics from the 70's you see look they were outtakes from the beginning of a pr0n shoot. But no - that was just the style back then even for relatively upscale store catalogs. Apparently pancake making was just in the air and even Sears got into the groove.
Also -
the case against modern porno chic
.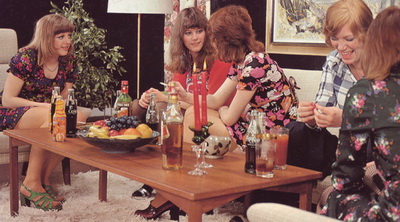 The Churchill Transport Pod
This is how Winston Churchill flew around the world during WWII.

To protect the precious bulk of Winston Churchill in wartime a special one-man pressure chamber was built for the personal plane which carried him many times across the Atlantic and to Casablanca, Moscow and Yalta. Churchill was warned by his doctors that it was dangerous for a man of his age and physical condition to fly above 8,000 feet. The solution was a pressure chamber complete with ash trays, telephone and an air-circulation system good enough to prevent smoke from the ubiquitous cigar from fogging the atmosphere.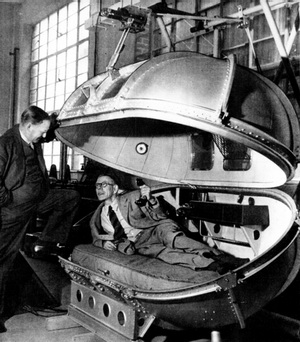 Scientists Still Can't Find The G-spot After 60 Years
Of course they also still havent found these either despite the fact that theyve been photographed and reported on for years.


Tonight's post brought to you by Gold...Finga: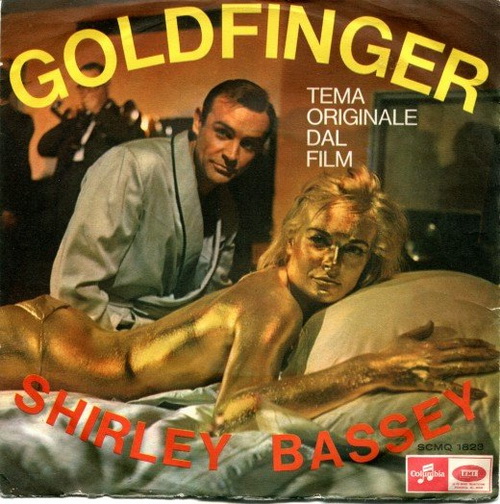 Notice: Posted by permission of AceCorp LLC. Please e-mail overnight open thread tips to maetenloch at gmail. Otherwise send tips to Ace.

posted by Maetenloch at
09:43 PM
|
Access Comments