« Video: Romney Vs. Gingrich on "Influence Peddling"
|
Main
|
Dick Armey: We're Gonna Have A Brokered Convention »
January 24, 2012
The Daily DOOM
His Majesty the King always seeks accord and fraternity among his ministers and servants. However, occasionally the dictates of the Royal schedule mandate that His Majesty's pronouncements be delivered later than his subjects might wish.
The economic argument for having more kids. Blithe reliance on technology to solve our future problems (demographic and otherwise) seems like a really bad idea. What if Kurzweil is wrong? A growing population is, generally speaking, a creative and dynamic one. When people stop having kids, it doesn't bode well for civilization.
This cool blog I read sometimes found a pretty damning story about Obama's boondoggle of a "stimulus" program, and how it was pretty much political bacon for his leftist base. You should check it out.
I've been talking for awhile about Japan's decline, and this story is just more evidence of that: Japan records first trade deficit since 1980. Some of this is due to the tsunami and costs of rebuilding in the wake of that disaster, but that merely hastened rather than caused the decline.

"Making It In America". This is a really good and fair-minded article on the state of manufacturing in America. In short: manufacturing in America is doing just fine, but technological change means that a robust manufacturing sector may not translate into many new jobs.
Perhaps the grimmest paragraph is this one:
I never heard Maddie blame others for her situation; she talked, often, about the bad choices she made as a teenager and how those have limited her future. I came to realize, though, that Maddie represents a large population: people who, for whatever reason, are not going to be able to leave the workforce long enough to get the skills they need.
Another takeaway from this article: bad decisions made when you're young can haunt you forever. This has always been true, of course, but it is even more so now.
US Sovereign Debt: all the different ways in which we might be boned.
Here's some candy for the incorrigible optimists among you. Decline is a choice, not a destiny...but we're running out of time to make the adjustments necessary if we want to get the curve moving in the opposite direction. I do agree about the overblown claims about China, though: China will not "overtake" the US in any meaningful sense. We need to worry about our own future and let the Chinese worry about theirs.
A bunch of socialists are going to gather together and agree with each other about how Capitalism is at the root of all evil, in spite of the fact that almost nowhere in Europe -- or America, for that matter -- does real Capitalism actually exist.
The point is to create value, not "jobs". If only we could get His Majesty the King to understand this simple concept...well, no, because he'd still be only one among tens of millions who need to learn that fact.
The point is, our goal should never be to "create jobs". Our goal should be to enable people to contribute something valued by other people. The value is the point, not the work. If someone finds a way to provide value to hundreds of millions of people and it requires no more effort from them than batting their eyelashes, that would be a win.
Don Boudreaux responds to that NYT thumb-sucker from yesterday about how teh China is stealing all our jerbs.
Senator Rand Paul "detained" by TSA in Nashville. I predict a gigantic can of whoop-ass being opened on the TSA in the not-too-distant future by Pauls pere et fils. (The TSA tries to redefine "detained" so as to make themselves look less like bureaucratic assholes, but fail in their mission as they so often do.)
That walking avatar of soulless anti-worker evil, that modern-day Sauron, that hated scourge of the American working class known as Governor Scott Walker...may just be on to something here.
Steyn: The sinking of the west.
In the centenary year of the most famous of all maritime disasters, we would do well to consider honestly the tale of the Titanic. When James Cameron made his movie, he was interested in everything except what the story was actually about. I confess I have very little memory of the film except for Kate Winslet's lush full breasts and some tedious sub-Riverdance prancing in the hold, but what I do recall traduced the memory of honorable men: In my book, I cite First Officer William Murdoch. In real life, he threw deckchairs to passengers drowning in the water to give them something to cling to, and then he went down with the ship — the dull, decent thing, all very British, with no fuss. In Cameron's movie, Murdoch takes a bribe and murders a third-class passenger. The director subsequently apologized to the First Officer's hometown in Scotland and offered £5,000 toward a memorial, which converted into Hollywood dollars equals rather less than what Cameron and his family paid for dinner after the Oscars.
Like Steyn, my only memory of Cameron's execrable movie is Winslet's outstanding bosoms.
The moral foundations of economic behavior.
Public sector pensions: they got a few things right (precious little), but a whole lot wrong. I do think that 401(k) plans are badly-designed as retirement instruments, though I wouldn't call them a "scam". They were created during a boom time in the market, and the designers obviously weren't thinking about periods of down-cycle equities markets. But even with that, they may be safer than traditional pension plans, simply because pensions (public and private) may prove to be completely unsustainable. At least you own the money in your 401(k); it's an asset that has a present value, and can be used as (say) collateral for a loan. Just try getting a loan against a future pension payment or Social Security check. A pension payout is just a promise made to you by people who have every motivation to lie.
Yeah, I know: Bill Moyers. But still, the interview with David Stockman on crony capitalism is well worth watching.
Remember always that the Democrat drum-beat in the coming months will be "All Is Well!". Even if it isn't. Perhaps especially if it isn't.
What'd I tell you about the MSM hallelujah chorus gearing up to get their boyfriend re-elected? Teh Krugman: ALL IS WELL!
His Majesty the King has managed to alienate even the Bruins goalie. The goalie is apparently a fervent Tea Partier. Good on him, I say.
The liberal arts wing of the modern academy has been laid waste by many marauders, but none have pillaged so pitilessly nor done so much damage as the "race and gender" historians. The perversion and twisting of history -- particularly American history -- is at the root of much of the rot that afflicts the humanities and liberal arts curricula. Howard Zinn is perhaps the most feculent example of this miserable breed. Post-modernism, cultural Marxism, semiotics, victim-group advocacy: all the demons are here. The good news (if you can call it that) is that five decades of concerted mismanagement of their field has left the history department and the liberal arts wing in general bereft of influence and power: no one takes those clowns seriously any more, and they have no one to blame but themselves.
Here's the problem with the cost of healthcare: it's hard to think about it in objective terms. Everybody's in favor of reducing costs when we're talking about strangers; not so much when we're talking about ourselves or our loved ones. An extra month in the life of a terminally ill cancer patient bought at the cost of (say) a hundred thousand dollars may not seem like a good exchange...unless you're the patient who lived for those extra thirty days. It's true that we as a nation and a culture need to have a discussion about life and death, and how to treat patients in the last stages of disease or old age; but shrugging those terrible decisions off onto the shoulders of government-appointed "experts" will lead us in a direction that very few of us actually want to go.
Another "win" for single-payer healthcare. Incentives matter, even when liberals pretend they don't.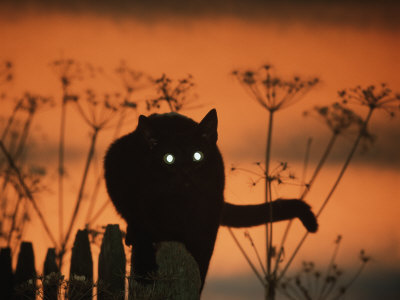 posted by Monty at
08:37 AM
|
Access Comments