« Liveblogging the NBC Tampa Debate
|
Main
|
Top Headline Comments 1-24-12 »
January 23, 2012
Overnight Open Thread
Still sick. Still retardated. And hating politics at the moment. I'm beginning to see where Heston was coming from here.
Yep this actually happened:

On December 21, 1970, Elvis Presley paid a visit to President Richard M. Nixon at the White House. The meeting was initiated by Presley, who wrote Nixon a six-page letter requesting a visit and suggesting that he be made a "Federal Agent-at-Large" in the Bureau of Narcotics and Dangerous Drugs.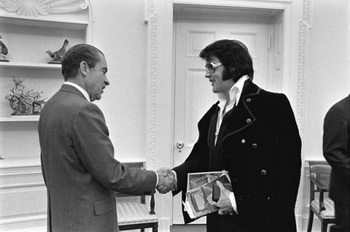 And the real-life story of what happened before this scene is as bizarre as the picture itself. In fact in 1997 HBO made a hilarious
pseudo-documentary
about the events that led up to Elvis heading off by himself to meet President Nixon - minus an appointment. Unfortunately it's never been released on DVD so the only way to see it these days is via illegal copies on the internet or used VHS tapes off of ebay. Way to go media companies.
The Tea Party Candidate Is...
Mitt Romney?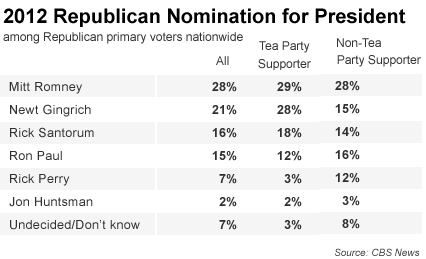 Will Spain Keep Scotland in the UK?
So Scotland is threatening to secede from the UK and join the EU. The English, having run the numbers, think that England actually might be better off minus the Scots but it looks like the Spanish might be the ones that keep the UK all Uish:

now comes the news that Spain may block any effort by a newly independent Scotland to join the EU.

For the Spanish government, the calculation is simple. Spain is full of restive regions that want to go their own way: Catalonia and the Basque country in particular have strong independence movements. One argument that separatists in European countries use is that because the newly independent countries could join the EU, independence is a low cost, low risk step.

Spain would like to take that argument out of the hands of its separatists.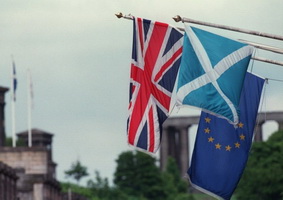 The Cruel Coulter and Real Life Conservatives vs Professional Conservatives
Well according to some these days it turns out that Coulter was a RINO all along. And Neo-neocon wonders why Coulter would support Romney given that will likely enrage many in the conservative base who tend to buy her books.

It certainly didn't seem to be in her own interests to go for Romney. The anyone-but-Romney crowd was up in arms. "Republican media elite" they sniffed; what do you expect? But that argument didn't make much sense to me in Coulter's case. I couldn't figure out what would be in it for her if she backed Romney and trashed the others—especially Newt, who would seem to be her stylistic twin.

But David Swindle
offers a pretty good explanation
for why there seems to be a split between professional conservatives and the base. Hint: It's not about being a RINO.
To understand the professional Coulter's strident Romney advocacy requires consideration of another factor. Many in the "professional, avocationally conservative" class have come around to Romney for the same reason as many "real life" conservatives: there isn't a competent alternative with a chance of beating Obama. Removing the Community-Organizer-In-Chief from office is the primary priority. And proper application of the Buckley Rule now leads us to Romney.

That's why so many of us "professional, avocationally conservative" writer/activist/media types did some manner of Trump-Bachmann-Perry-Cain-Gingrich-Santorum dance step over the last six months. (For me the hopes first rose with Rick Perry, sank with his poor debate performances, rose with Herman Cain's Florida success, and sank with his inability to handle practical politics. Shortly after Cain dropped out my primary enthusiasm gas tank ran dry, calmly depositing me at acceptance of Romney Inevitability.)

In a sense Romney embodies something conservatives have long resorted to when their ideologically pure dreams cannot yet align with the filth of political reality: "the least worst option."
The Origins of Cool Dudes, Groovy Chicks and Hip Cats
Ever wondered where the now ubiquitous terms dude, cool, chick, and hip came from? Well read and find out.

Hazel Jones' Two Vaginas Now On YouTube
Why wait for the inevitable pr0n when you can check it out (kinda) now. Unfortunately it's not embeddable so you'll have to go here. Apparently based on her interview with Bizarre Hazel isn't quite the shy, retiring type that she appears so I figure there's about a 100% chance you'll be seeing her dual cooter within 18 months.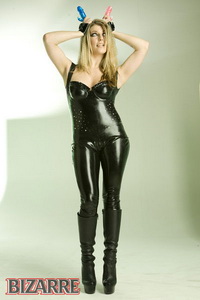 The Best of the Crazy Girlfriend Meme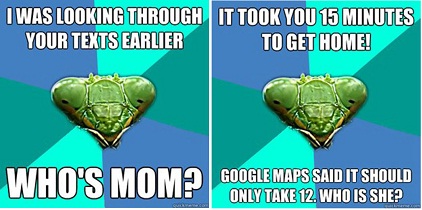 The Yahoo AoSHQ group. Bla bla bla. And don't forget about the Job Bank.
Tonight's post brought to you by Betty: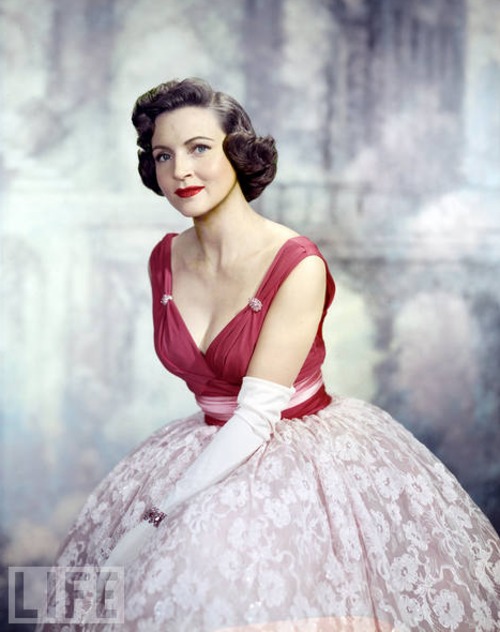 Notice: Posted by permission of AceCorp LLC. Please e-mail overnight open thread tips to maetenloch at gmail. Otherwise send tips to Ace.

posted by Maetenloch at
09:20 PM
|
Access Comments