« Fortune Mostly Clears Romney From Charges Alleged in Newt's PAC's Vulture Attack
|
Main
|
Top Headline Comments 1-13-12 »
January 12, 2012
Overnight Open Thread
As determined by how often they were saved to Instapaper for later reading according to Give Me Something To Read. I picked out a couple of articles at random and yep they were pretty good reads. So based on that I've added the rest to my Instapaper account for downtime reading.
Note - some of these articles appeared in MSM periodicals and may contain *gasp* liberal opinions. So if you're quite happy in the red cocoon, then you may want to give these a skip.
The Immortal Horizon Leslie Jamison, Believer Magazine

Over twenty years later, that man, the man in the trench coat—Gary Cantrell by birth, self-dubbed Lazarus Lake—has turned this terrain into the stage for a legendary ritual: the Barkley Marathons, held yearly (traditionally on Lazarus Friday or April Fool's Day) outside Wartburg, Tennessee. Lake (known as Laz) calls it "The Race That Eats Its Young." The runners' bibs say something different each year: SUFFERING WITHOUT A POINT; NOT ALL PAIN IS GAIN. Only eight men have ever finished. The event is considered extreme even by those who specialize in extremity.
Here Be Monsters
Michael Finkel, GQ

They did it for the simplest of reasons: adventure. Three friends, on a drunken dare, set out in a dinghy for a nearby island. But when the gas ran out and they drifted into barren waters, their biggest threat wasn't the water or the ocean—it was each other.
FYI I'll be traveling all next week so the ONT will be guest-hosted by the usual reprobates.
Even 'Newtrick Peringrichum' Would Have Trouble With Romney

If I follow the thinking of those who insist that somehow "the Establishment" is making Mitt Romney the Republican nominee this year . . .

The conservative base vastly outnumbers the so-called "Establishment."
The vision of the conservative base is much more appealing to the country at large than the vision, or lack thereof, of the "Establishment."
But for some reason, the "Establishment" usually wins.

Some of this could be chalked up to the conservative base splitting its support among several candidates. In comments, the candidates who are most often touted as the "true conservatives" are Rick Perry, Newt Gingrich, and Rick Santorum.
But even if the conservative ABR candidates were somehow merged, it's still not clear that this super-True Conservative candidate would defeat Romney.
Obviously, circumstances can change, but in South Carolina, the trio currently amounts to 34 to 37 percent of the vote in the past three polls. Romney ranges from 27 percent to 37 percent in those polls.

Even if the three men were genetically spliced into "Newtrick Peringrichum," a candidate who could retain all of their current supporters, they would have a tough road ahead in the upcoming primaries. It would be easier than the one that all of them face separately now, but it still would be a challenging fight against Romney.
"Beowulf" as Original Audiences Would Have Experienced It

Most of us experience the medieval epic poem "Beowulf" primarily in written form. But it was originally intended as an auditory experience, declaimed by skilled performers who transported their listeners into a world of heroes and monsters. Benjamin Bagby has made a career of presenting "Beowulf" in this manner, following the medieval traditions, while using a reproduction of an Anglo-Saxon harp. Here's a clip of him performing the opening lines to the poem.
Imagine listening to this with mead cups in hand on a long winter's evening.
Man Drowns Himself in Vat of Scottish Whisky
It's a way to go I guess.

A man has killed himself by leaping into a vat of whisky at the Glenfiddich Distillery.

Brian Ettles, 46, drowned after he threw himself inside the 50,000-litre tank.

Paramedics and firefighters were called to the scene but the father-of-two died inside the wooden vat on Saturday.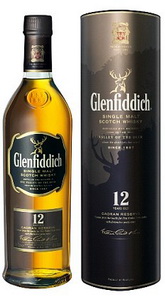 The Medical Truth About Zombies

We hear a lot about zombies these days – in films, in music and even in philosophy – but many are unaware that in 1997 The Lancet published a medical study of three genuine Haitian zombies.

The cases studies were reported by British anthropologist Roland Littlewood and Haitian doctor Chavannes Douyon and concerned three individuals identified as zombies after they had apparently passed away.
Read the full article to find out what EEG and CAT scans plus genetic testing revealed about Haitian zombies.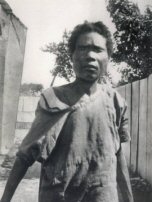 Remembering Police Squad
30 years ago Police Squad with Leslie Nielsen appeared and only survived for 6 episodes before being sent into oblivion. But those few episodes were so packed with jokes that they became an underground hit and eventually spawned the Naked Gun movies.

Still into Coloring Books?
Then this book may be for you.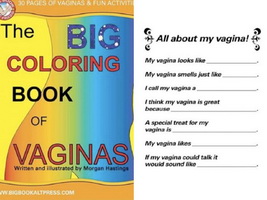 Yahoo group. That is all.
Tonight's post brought to you by the Beastie Boys - making breakfast: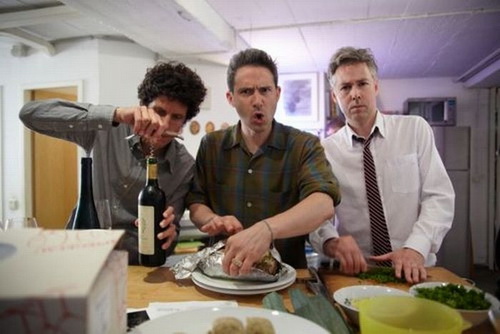 Notice: Posted by permission of AceCorp LLC. Please e-mail overnight open thread tips to maetenloch at gmail. Otherwise send tips to Ace.

posted by Maetenloch at
09:29 PM
|
Access Comments